Annapolis Royal Office Open to the Public
The County Administration Office in Annapolis Royal will be open to the public commencing February 1, 2021. Other municipal sites and offices will currently remain closed to the public. Hours of service to the public will be 9:00 am to 12 noon and 1:00 pm to 4:00 pm.
Although our Annapolis Royal Office is being opened to the public, we continue to operate under the provincial state of emergency. In order to adhere to required protocols, not all municipal employees will be on site. Please consider the following before coming to our office:
Before You Come To The Office . . .
Consider the reason for your visit – Staff are available by phone and email to answer questions and arrange many services you may need. If you need to speak with a specific employee, please contact them by phone or email in advance to arrange an appointment.
Payments - Tax, sewer and water payments may be made through automated teller machines, telpay/internet banking services and pre-authorized payments plans. Cheque payments may also be left in the drop box at the Annapolis Royal Office.
COVID-19 Protocols – Please review our protocols below prior to your visit: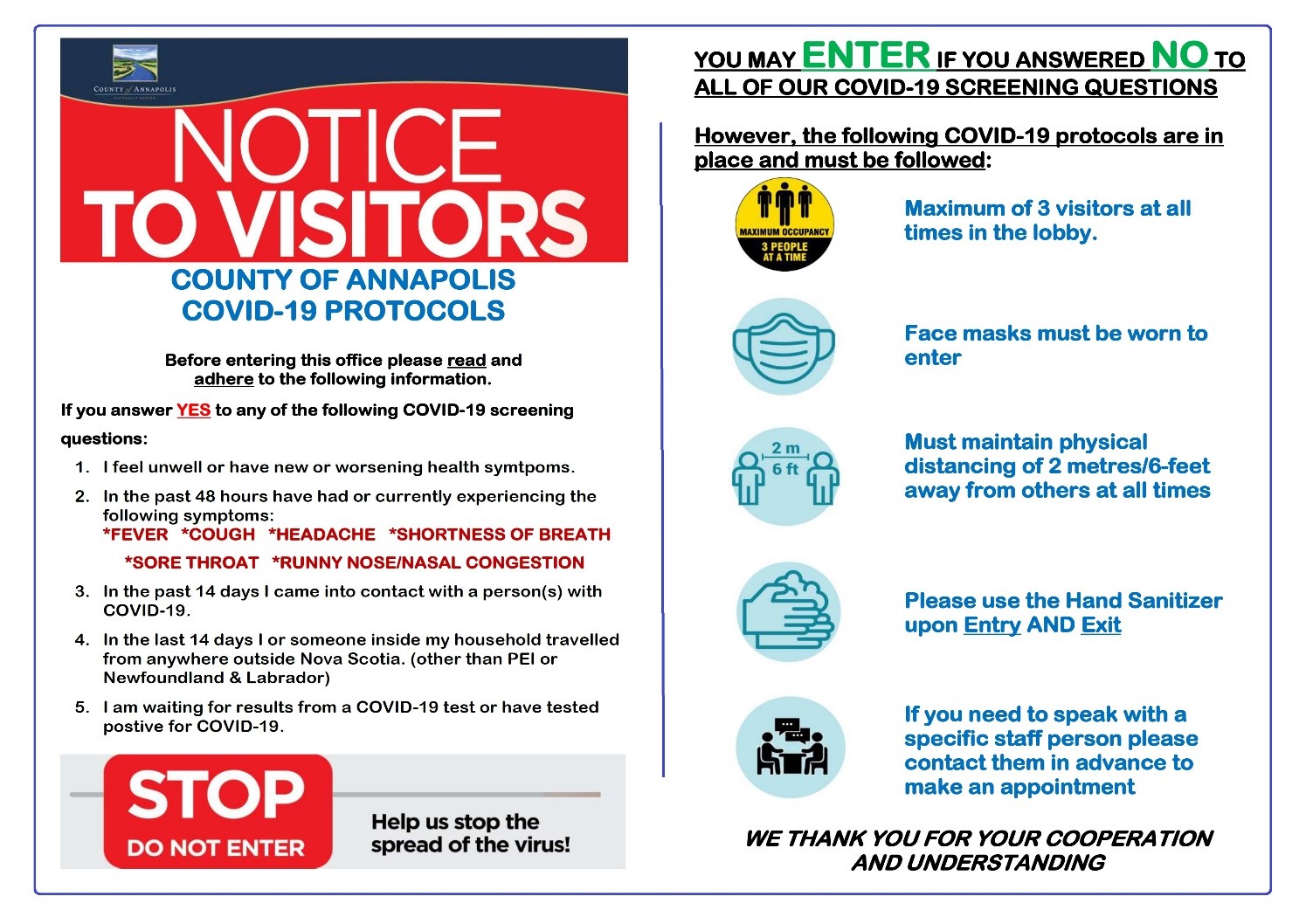 New Posts To This Site
Route 25 – Cloud Lake

Cloud Lake offers the paddler a wilderness experience within one of Nova Scotia's wilderness
protected areas. A large lake, it possesses a number of islands and interesting geography that can be a
challenge to novice paddlers, so be prepared for basic navigation. Access can be found at the public landing
at the Northeast Arm of Cloud Lake.

Cloud Lake straddles the borders of Annapolis and Kings Counties and the surrounding land is
designated as one of Nova Scotia's Protected Wilderness Areas. The use of motorized boats is prohibited on
the waterways within the wilderness area. For more information on the province's wilderness areas, refer to
the web site listed below.


Click here
for a map and more details about this route.