Nova Scotia Provincewide Fire Ban in effect + Fines to go from $237.50 to $25,000(2023-05-31)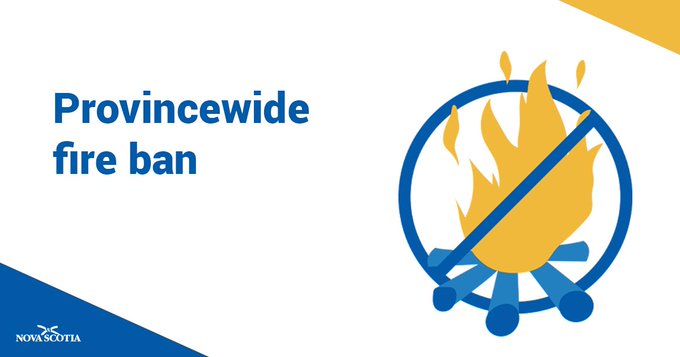 There is a provincewide ban on open fires because of dry conditions. The ban also applies to fires in provincial parks and private campgrounds and is in effect until further notice.
If you see a Wildfire or Suspect someone has an open fire with these NO BURN restrictions in place, call 1-800-565-2224 or call 911.
Update (2023-05-31)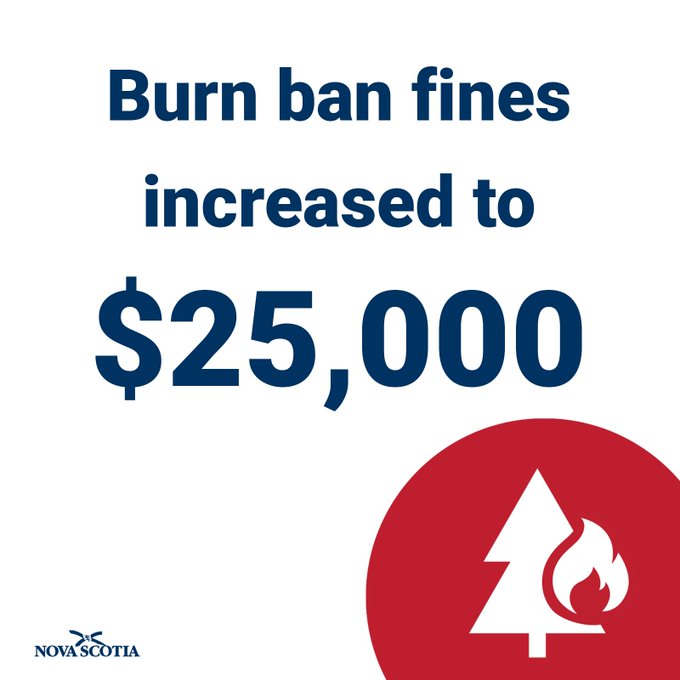 The fine, which is set in the Forest Fire Protection Regulations, had been $237.50. Penalties are levied through summary offence tickets issued by police, conservation or other law enforcement officers. The burn ban is in place until June 25 or until conditions allow it to be lifted.
The increased fine does not apply to the ban on entering the woods. The fine for violating that ban is $237.50.
While most provincial and municipal parks remain open, wooded areas are off limits, so provincial parks that are primarily trails are closed. A list follows this release and information is being added to the website: https://parks.novascotia.ca .
Department of Natural Resources and Renewables shooting ranges are also closed.