County of Annapolis Planner
The Province of Nova Scotia has directed that all municipalities develop a Municipal Planning Strategy and Land Use Bylaw by 2023; a task the County's two Planners will be taking on. In anticipation of this, the public will hear from Brendan and Connor as they reach out to residents asking for their input as the development of the County-wide plan gets underway.

The Municipality of the County of Annapolis Planning team:

Brendan Lamb: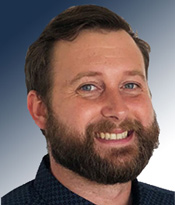 Brendan has a Bachelors degree in Community Design from Dalhousie University and, for the past four years, has worked in the not-for-profit sector encouraging better communication between citizens, governments, and organizations within Nova Scotian communities. "I believe that good planning is only possible when everyone has the opportunity to give their thoughts and ideas to help direct the future of their community."
"It is exciting to be working in a municipality that has such a diverse tapestry of communities. I look forward to being part of this process as the County-wide plan takes shape in Annapolis County."


Connor MacQuarrie:

Connor holds a Bachelor's degree in Urban Planning and a Minor in Geospatial Technologies from Concordia University, with a diverse background in recreation, community organization management, and municipal data collection.

"My goal is to create vibrant, livable communities that reflect the needs and wishes of community members. I am dedicated to engaging with residents, listening to their ideas, and incorporating their feedback into the planning process.
Connor is committed to working with the planning team to create a community that everyone is proud to call home.