Let's Meet Our Annapolis County Accessibility Committee
In June 2021, the Municipality of the County of Annapolis selected and appointed eight volunteer residents to the new Annapolis County Accessibility Advisory Committee; a Committee formed as a result of the creation of Policy AM - 1.3.6.17 Accessibility Advisory Committee Policy. The Committee worked with Accessibility Lead Debra Ryan, Community Outreach and Tourism Manager, to deliver a plan for Council approval. The public consultation process started in late August 2021and was grounded in public input and collaborations. It was presented in draft form to Municipal Council in January 2022. On February 15, 2022, Council approved the Annapolis County Accessibility Plan and it was forwarded to the Nova Scotia Accessibility Directorate.
Vision:

"We envision Annapolis County as a place where the rights, dignity and independence of all persons is valued; a place free of racism and prejudice where both visible and invisible disabilities are respected; a place where all persons have access to community facilities, programs and services to live, work and play to experience their full potential."
To view the Annapolis County Accessibility Plan
Click Here
Introducing the Annapolis County Accessibility Committee



John Smith, Chair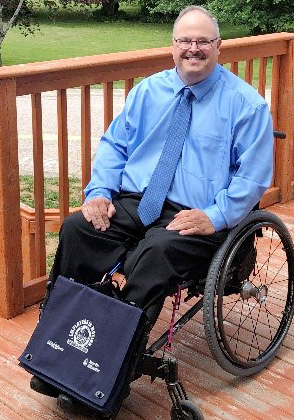 John is originally from Ontario, raised in Newfoundland & Labrador and now resides in Beaconsfield, Nova Scotia. A paraplegic for 30 years, John has a background in Occupational Health and Safety, Business, Education and honorably served in the Canadian Armed Forces (Navy). John has over 30 years of volunteer experience and is involved in multiple boards and committees in the community. He is the chair of the Annapolis Community Health Board, Chair of the Annapolis Active Kids Healthy Kids Society, Vice-Chair of the Soldiers Memorial Hospital Foundation, a member of the Mid-Valley Region Physician Recruitment and Retention Committee and an member of the Town of Middleton Accessibility Advisory Committee. He looks forward to working with others in creating partnerships and providing educational opportunities and actions to make Annapolis County barrier free.

Christine Garde- Vice Chair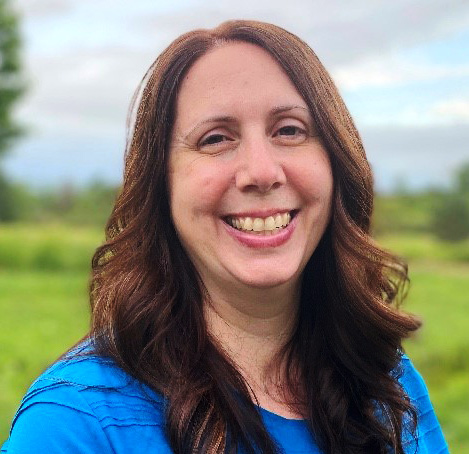 Christine resides in Paradise with her husband and two children. She worked in Massachusetts, USA for nine years before moving home to raise her family in the Annapolis Valley, and has strong ties to the community and a large extended family in the area. She has 25 years of experience as an Occupational Therapist. . Christine currently works with Child and Youth Mental Health Services and the Occupational Therapy Department at Soldiers Memorial Hospital. Her current focus is the pediatric population. Christine enjoys walking, kayaking and gardening.




Caelin Lloyd - Member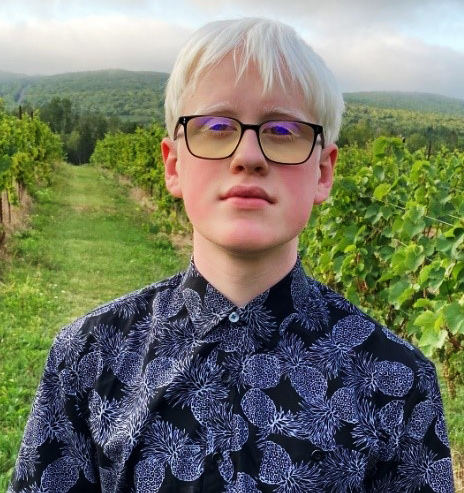 Caelin is a grade 11 student at Bridgetown Regional Community School. He is a musician, advocate, and dedicated volunteer. Caelin has albinism and has been partially sighted since birth.
Caelin is very community-minded and part of the school's Options and Opportunities Program. Caelin volunteers extensively with the CNIB Foundation and other community organizations creating positive change in his community and ensuring accessibility for all.
Brenda MacDonald - Member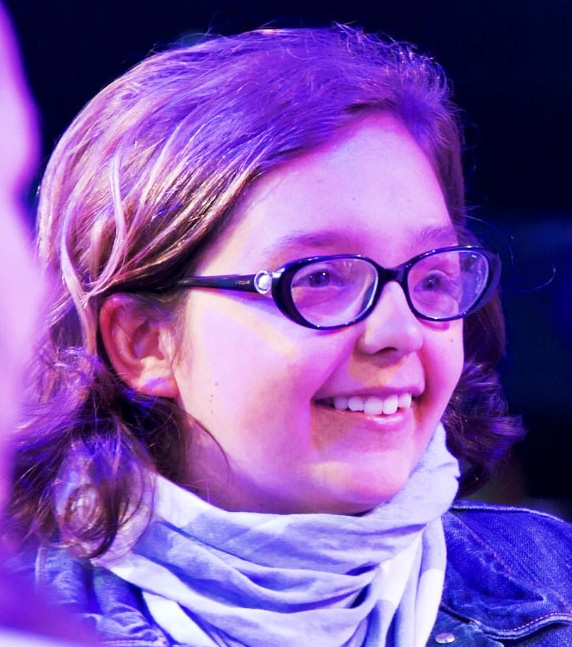 Brenda is a strong advocate for the rights of accessible persons both visible and invisible.
She is legally blind and brings a youthful knowledge of the challenges faced in creating new opportunities for persons with disabilities to break down barriers for greater community independence. She strongly believes that education and awareness makes a difference and is looking forward to participation on the Annapolis County Accessibility Advisory Committee and the development and implementation of an accessibility plan. She loves to travel and has participated in the Canada Games downhill skiing when she was introduced to the sport with a guide at Martock.
Lester Bartson - Member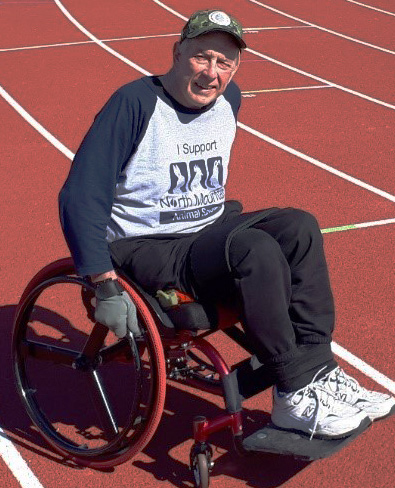 Teaching and writing history at university for 39 years, along with raising goats, miniature donkeys and especially cattle on his farm in Carleton Corner, have occupied Lester's working life. Currently, wheelchair-based activities and exercise are his primary focus. As a wheelchair enthusiast, he particularly appreciates the opportunities made possible by the splendid new Bridgetown track, where he is often seen wheeling 5 km every other morning when weather permits. The camaraderie that prevails among residents, students and visitors who daily take advantage of the track is a remarkable example of the quality of life in our county. Lester's sporty chair and the proactive experiences which it makes possible, represent a positive example, upon which he can lend support to the Accessibility Advisory Committee. Lester believes in working toward greater inclusiveness and sensitivity to the needs and challenges of folks of all ages throughout the county. Lester hopes that by addressing these needs, eliminating obstacles, and envisioning broadly possible goals, the committee and council will advance and change the culture to enhance and improve the greater Annapolis County community.
Catherine (Jean) Voysey - Member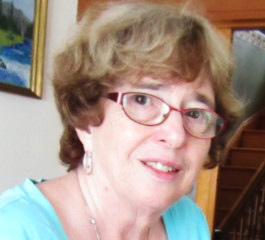 Since 1983, the Annapolis Valley has been Jean's home. Throughout her career, as an educator and consultant, she has advocated for children and youth with diverse needs. Jean's passion is to ensure equal community access for all individuals - regardless of their intellectual, mental, sensory or physical needs. Jean is pleased to be part of the Annapolis County Accessibility Advisory Committee and believes that a municipal accessibility plan will help all residents of Annapolis County to have improved access to their community.


Tim Atkins - Member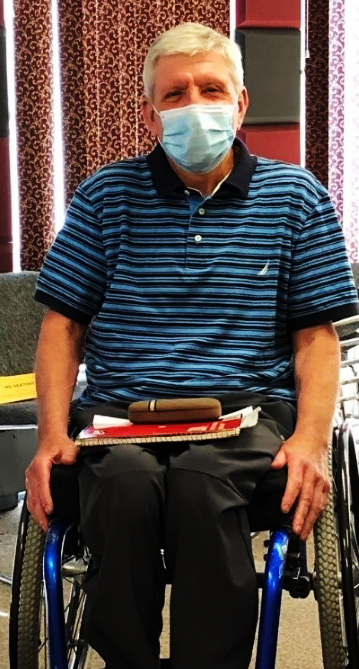 Tim was born in Caledonia, Queens County and lives and works in Annapolis County.
After finishing high school, he enrolled in community college in Halifax where he studied bookkeeping and basic accounting. Tim has been in a wheelchair for 48 years since being involved in a car accident in 1974. Before the accident, Tim was a volunteer fire fighter with the Caledonia Fire Department and continued as a volunteer after the accident in the role of secretary/treasurer.
Tim was involved with the overall design and layout of the Mersey River Chalets and Nature Retreat, a wilderness accessible resort located on the Mersey River, Annapolis County and has worked at the site for over forty years.
He is a member of the Canadian Paraplegic Association and has worked on many accessibility committees over the years.
From 1975 - 2012 Tim played wheelchair basketball. During that time period, he was exposed to many people with a wide range of mobility issues. Traveling as a team member across Canada and the USA made Tim aware of barriers and how different people with different disabilities adapt to those.
Tim believes his experience as a wheelchair user through different stages of his life can support the Annapolis County Accessibility Advisory Committee work to achieve the goal to make Annapolis County accessible to all.
Tina Hiltz - Member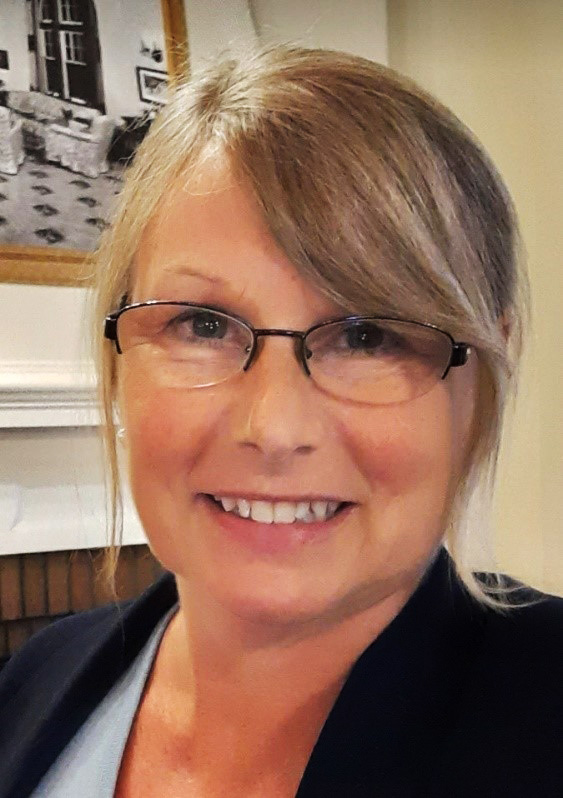 Tina Hiltz has lived in Kings and Annapolis Counties most of her life and presently resides in Cornwallis Park with her husband and two fur babies. Her exposure to disabilities started as a teenager, caring for a child who was a paraplegic, and evolved into several years of work in Special Education where she enjoyed working with students in three provinces who had physical, cognitive, hearing and vision challenges, among others. She also volunteered in, and now assists family members with, cognitive and mobility issues in long-term care. As a long-time member of a military family, a 22-year volunteer with a humanitarian agency, as well as a volunteer in Federal Corrections, she has been privileged to partake in a broad range of courses and experiences that increased her accessibility awareness significantly. Most notable were participating in access-a-thons in a wheelchair and a hands-on disability empathy awareness workshop, sleeping in the snow in -22 C temperatures in a refrigerator box, studying Mental Health First-Aid for Veterans and Refugees, providing services to individuals in homeless situations, as well as extensive concussion-related programs and personal research. (You do not have to bang your head to get a concussion.) Tina is a former volunteer broadcaster with VoicePrint/Accessible Media Inc. (AMI) and, having personal experience with concussions, is a member of the Brain Injury Association of Nova Scotia (BIANS) and a participant in research being done by Providence Care and Queens University in Ontario. Having a deep love of the Valley, Tina is excited to be part of a motivated team to improve accessibility and situational awareness for everyone, and to bring the empathy programs to Nova Scotia. One of her favourite educational lines is, "We're all just one accident away from being different".