2023 Annapolis County Volunteers
We are so thankful that many events and festivals have started to make their come back as restrictions are lifted and we enter into our new normal, post COVID. We are fortunate to live in an area where volunteers are willing to step up and help lift communities back up.
Volunteers are an important part of your community. They coach your child's team and direct community theatre. They respond to fires and look for missing persons. They spearhead community events and development initiatives. Their endless dedication and community support is a critical component in Nova Scotia's outstanding quality of living.
A huge thank you to our
2023 Annapolis County Volunteers and the organizations who nominated them
:

2023 Annapolis County Provincial Volunteer Representative: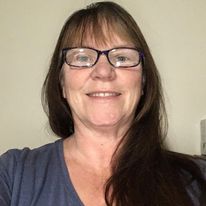 AMERO, Angela
Nominated by: Port Royal Legion, Branch #21
Angela Amero has been a member of the Port Royal Legion Branch 21 in Annapolis Royal for 10 years. During that time she has been in charge of the weekly Bingo Program, Cadet Natal Days Sunset Ceremony, and the Poppy Campaign. Angela is currently on the Executive as Second Vice President.
Along with managing the Community Gardens, she holds the position of Food Services Officer, a huge undertaking, especially during the New Year's Levee, Black Fly Festival and Remembrance Day events when preparing and serving food for large numbers is required.
Angela's past volunteer experience within the town of Annapolis Royal included being in charge of the Annapolis Community Natal Days Program for 14 years, and giving her time to the Annapolis Board of Trade for 5 years which also involved the Annapolis Christmas Program.


BEALS, Terry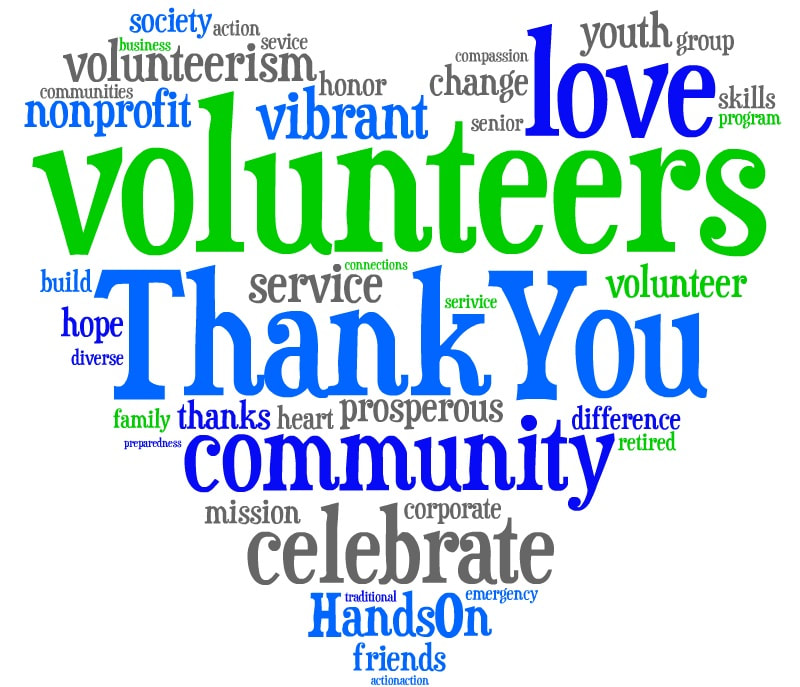 Nominated by: Wilmot Community Centre
Terry has been a member of the board of directors of the Community Hall for more than a decade and a member of the community for 34 years.
While being involved with the Wilmot Community Centre board of directors, Terry was a great handyman; always there to help with whatever needed to be done. He was always the first to show up with his tools, a positive attitude, and a smile. His extensive background in construction made him an "impact player" with all of our hall projects over the years.
Terry is well known for helping out his neighbors whether it's fencing, filling a pothole, catching unwanted critters, plowing a driveway, or just lending a hand; Terry can always be counted on.
Additionally, Terry has volunteered with the Mountain Ridge 4-H Club, Annapolis Valley Exhibition, and the Valley Bulldogs Rugby over the years.
The Wilmot Community Center takes this opportunity to say a big "thank you" to Terry for his years volunteering at our hall. He has helped to make it a safe and wonderful place for the community to enjoy!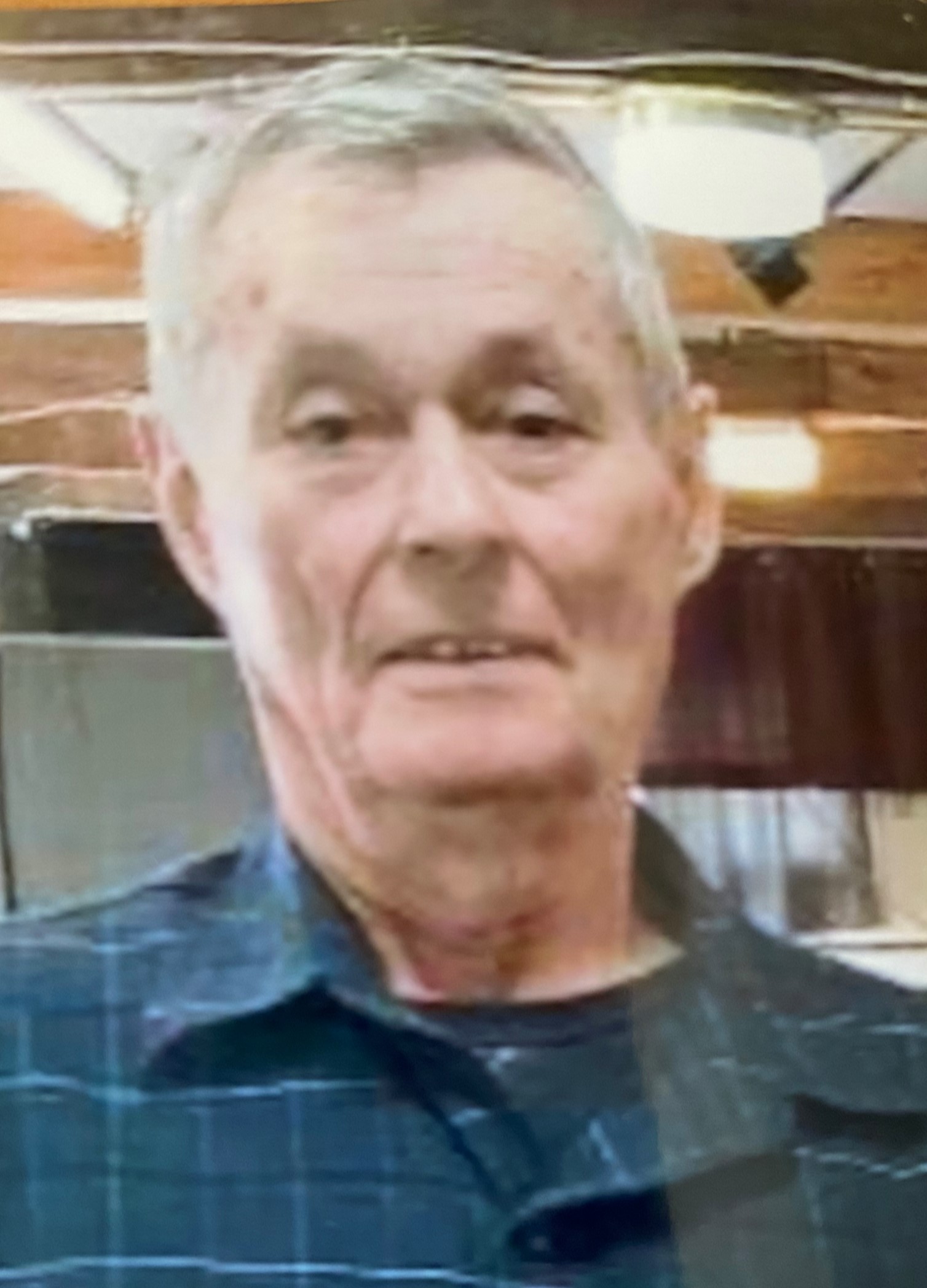 BOBBITT, John
Nominated by: Clementsport Legion, Branch #122
Comrade John Bobbitt joined the Royal Canadian Legion, Branch #122 Clementsport, as an ordinary member in 2013. John is well known within the Legion for this positive attitude, exemplary leadership, teamwork and his level of understanding he exhibits towards Veteran branch members and the general membership. Comrade John Bobbitt has been a tireless worker for the Legion branch for many years. Without hesitation, volunteered, was elected and devotes many hours to various Executive and Standing Committees.
As Second Vice President, he is Chairperson of the following Committees, Grants, Graves, serves on the Maintenance Committee and graciously assumed the duties of the Honours and Awards Chairperson. AS Chairperson of the Grants Committee, he was responsible for obtaining assisted funding to install heat pumps (upper and lower floors) and an electrical service panel.
His past military experience, pleasant personality, respect for others, and encouragement for committees and Branch members to participate in future goal setting priorities, has resulted in more cohesive, effective and productive Executive Committee. John is acting Service Officer when the Branch Service Officer is away. In this capacity, he provides assistance to Veterans, their families such as administrative support, setting up home care, transportation and any other assistance in the community when and if required.
John is very helpful within the Cornwallis Park community assisting neighbours with repairing fencing, doors and other maintenance requirements. He also constructed seating benches for placement within the community. He provided the leadership in building decks and disability ramps for those in need. He also provides communications skills for others when dealing with government officials. This is essential for quality of life.
During the winter months he clears neighbours' lanes so emergency vehicles can respond to the residence. This si very important as some Somme Lane residents are elderly and cannot manage clearing snow. When residents are away for a period of time John ensures the security of the home checking for any encroachments on their property. John has always provided assistance and made himself available at all times to help others in all situations.
He is also a member of the Royal Canadian Army Cadet League of Canada. He works hand and glove with Army Cadet Officers, Cadets and League members, providing excellent support to ensure the cadet corps operates smoothly, financially strong and more secure for training that DND did not provide. John is not looking for glory or recognition, but believes in Canada, his community and what it stands for. He continues to demonstrate a degree of dedication to duty, "Service Before Self", and truly the cornerstone on which the success of The Royal Canadian Legion and aforementioned organizations is built.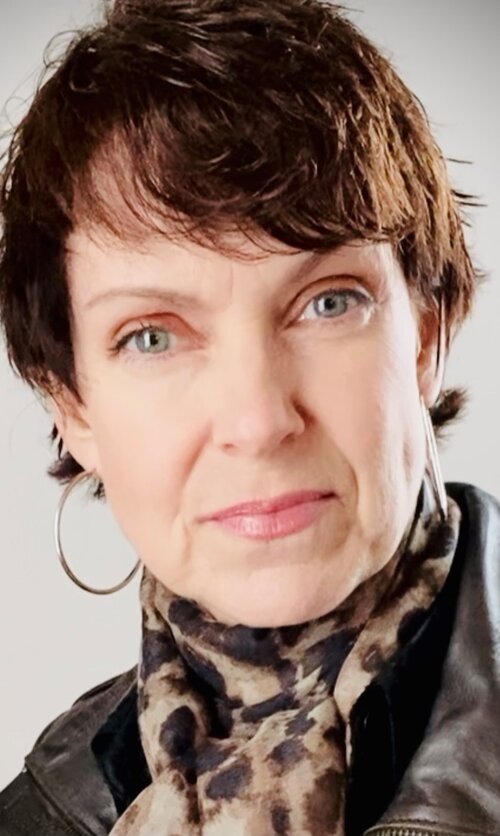 CROWELL, Anne
Nominated By: The Annapolis Active Kids Healthy Kids Society
Anne has been a valuable member of every organization she's been a part of because of her work ethic, passion and drive to see each organization succeed. She goes above and beyond.

She has been a Massage Therapist since 2000 and sole proprietor since 2003. Anne is an extremely worthy choice who should be recognized for helping others.
Here are some volunteer groups she is a member of:
Annapolis Community Health Board since 2012 (11 yrs.);
Annapolis County Active Kids Healthy Kids Society where she has been Vice-Chair, Treasurer/Secretary, and a member since 2014 (9 yrs.);
Soldiers Memorial Hospital Foundation where she has been a Director and Secretary since 2017 (6 yrs.);
Massage Therapist Association of NS Director since 2018 (5 yrs.); and
Mid Valley Region Physician Recruitment & Retention Committee where she has been Vice -Chair since 2021 (2 yrs.).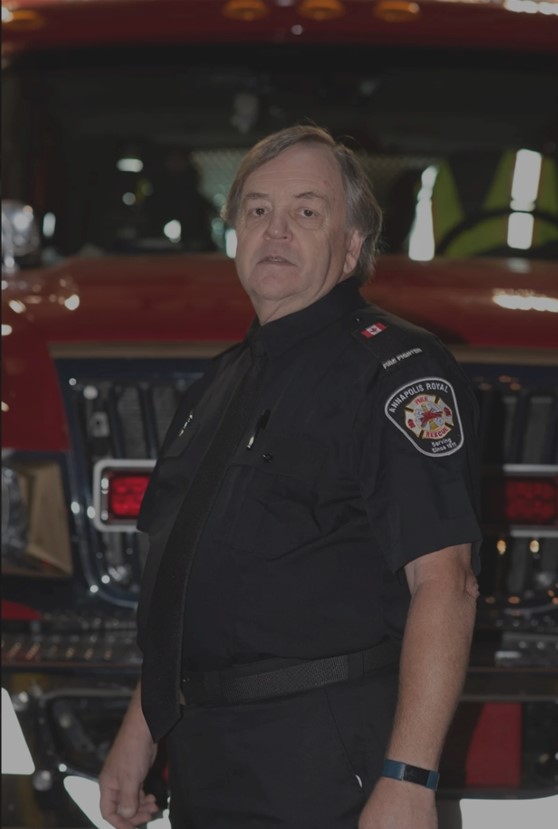 DISNEY, Wayne
Nominated by: Annapolis Royal Volunteer Fire Department
On a sunny summer afternoon in 2019 Wayne Disney stopped by the Annapolis Royal Volunteer Fire Department telling us how he had just moved into the area and was looking for a way he could contribute to the department and community. Within the weeks to come a membership application was received and a new friend was gained.
Wayne is no stranger when it comes to being a Volunteer Firefighter, before moving to Nova Scotia Wayne had nearly 25 years in the fire service as a volunteer in Whitby Ontario.
Since joining the department Wayne has become President of the society, which is a job he takes great pride in. For anyone who has spoken to Wayne it is not hard to tell he takes gratification in volunteering. He is always taking extra tasks upon himself to do as, cleaning around the station, washing truck (especially tanker 21) and running errands for the department. No matter the task at hand or time of day Wayne is always available to give a hand when needed and never says no. The characteristics that Wayne presents truly illuminate why he is being nominated.
On behalf of the Annapolis Royal Volunteer Fire Department we are proud to have nominated Wayne Disney for volunteer of the year.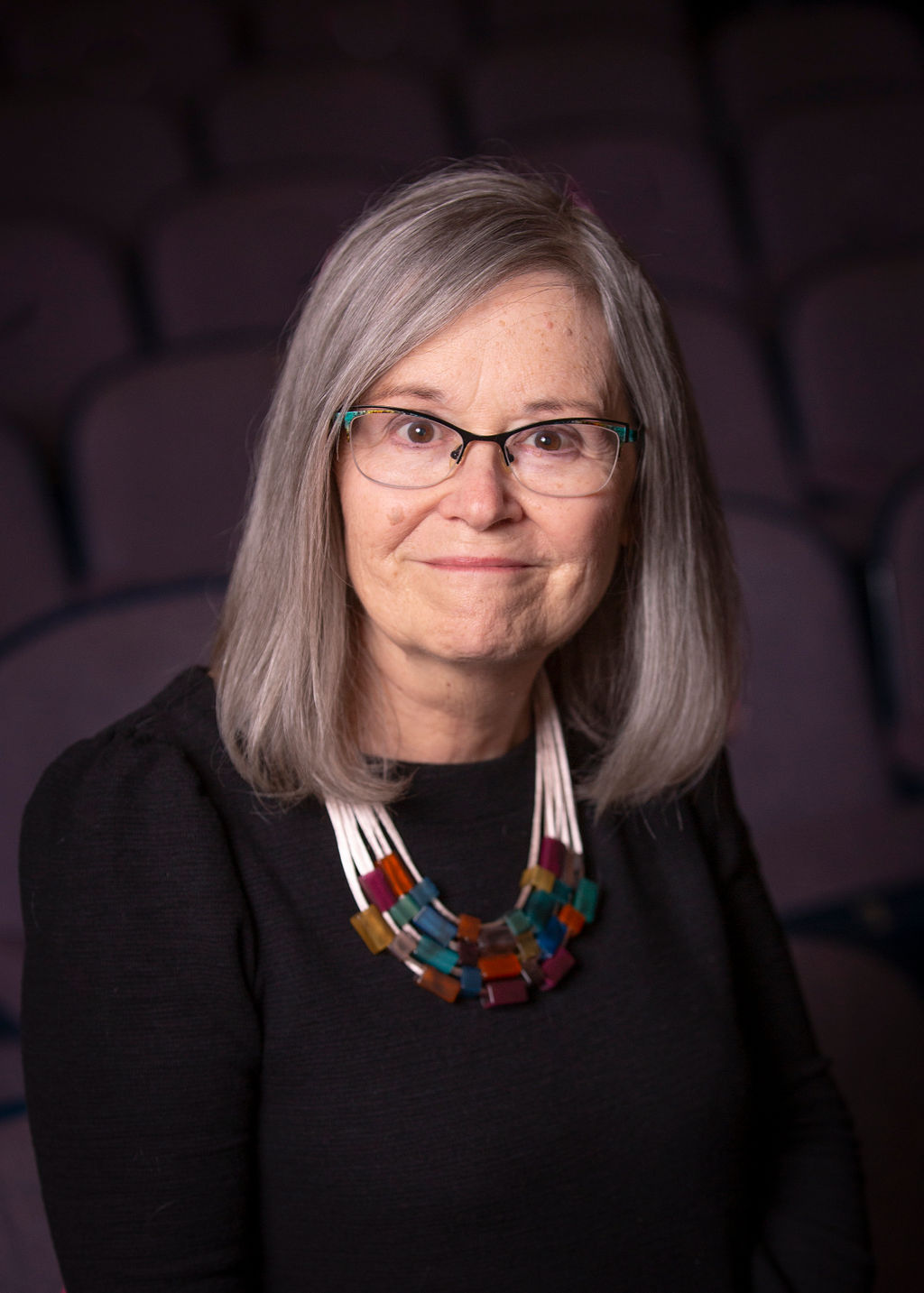 DUGGAN, Sheila
Nominated by: King's Theatre Society
Sheila Duggan has served as an invaluable member of the King's Theatre Society Board since 2016 although her association with the Society goes back much further (2011).
As she steps away from her Board position we want to acknowledge her extraordinary contributions. Sheila has held the roles of Chair of the Board (2018-2020) and Chair of the Marketing and Programming (M&P) Committee (2016-2023). This committee works tirelessly with our Executive Director to develop programming and to find effective ways to communicate with our audience.
Like most arts organizations, the post-Covid-19 world has been challenging, but under Sheila's leadership, M&P has been successful in helping us to welcome back our patrons by ensuring diverse and excellent programming. Sheila recognized the critical importance of social media and has helped us expand audiences exponentially over the last few years. Beyond her work as M&P Chair, Sheila has been a mentor to many, always offering great support and sage advice.
During her six years with King's Theatre, Sheila is always ready to jump in to help with whatever the task, from organizing special events to staffing the table at the Farmers Market, selling raffle tickets, putting up decorations, helping put on the Tournament of King's, and anything else that needs to be done.
Sheila has a long history of supporting and working in the arts and she has put her creative skills and her organizational skills towards the annual Festival of Dance Annapolis Royal (FODAR), Atlantic Canada's only contemporary summer dance festival, since 2014, as well as Mocean Dance in Halifax. She served as a docent for the Historic Gardens House Tours for several years. She has been a member of A Royal Consort Choir since 2013. She also contributed her talents, as a marketing consultant, to Arts Unleashed where she has also contributed many volunteer hours working with the Festival. For a bit of background,
Sheila was born in Halifax. Her mother was born in Annapolis Royal and her grandmother, on her mother's side, was born in Port Lorne. We are pleased to name Sheila Duggan as King's Theatre choice for "Volunteer of the Year" award.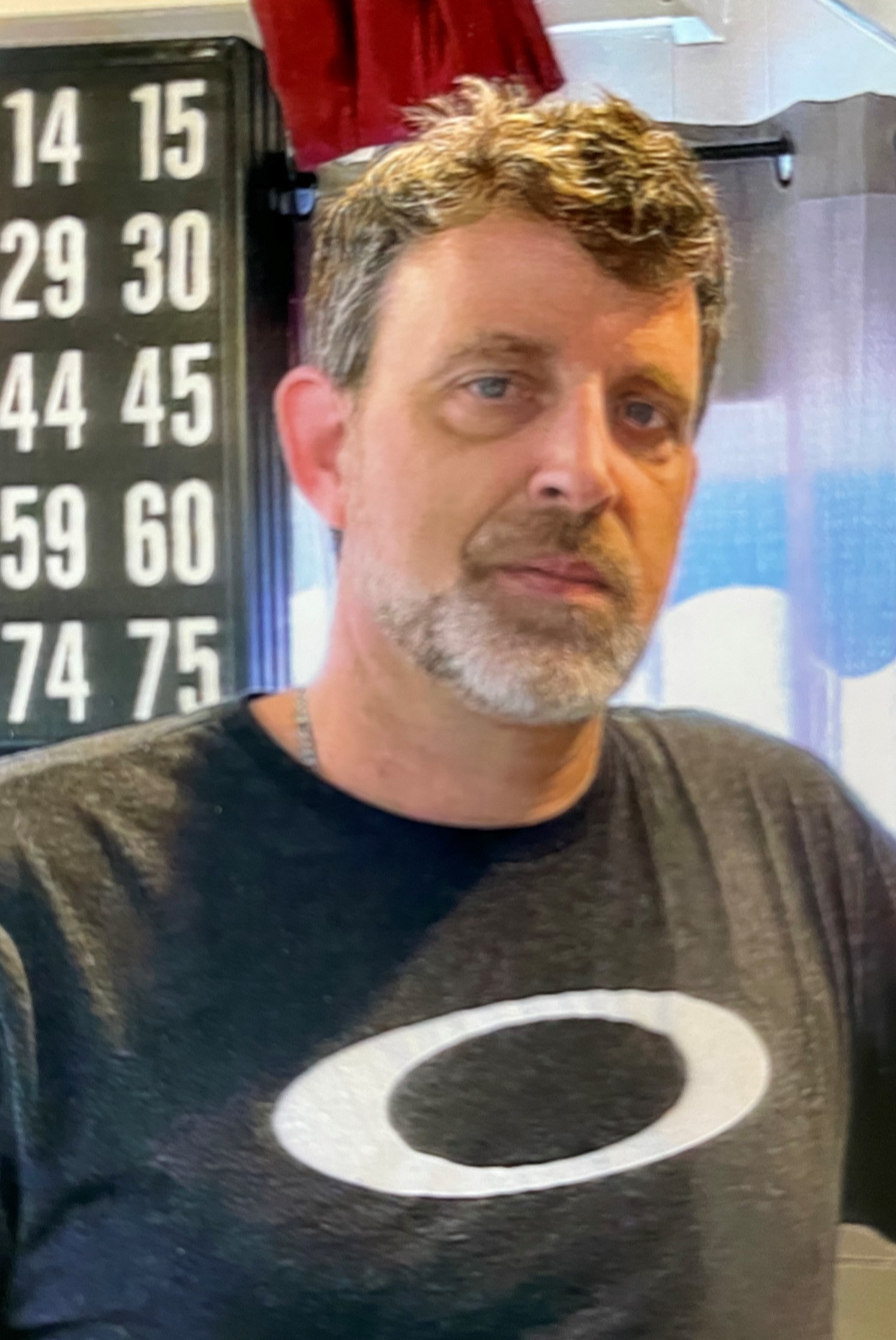 GOODWIN, Chris
Nominated by: Royal Canadian Legion, Clementsport Branch #122
Chris Goodwin volunteers at the Clementsport Legion, Branch 122. He volunteers as the Bingo Caller on Tuesday evenings each week. He volunteers his time at preparing a Friday evening meal in rotation with others and assists with cleanup.
Chris also volunteers as the Deep Brook/Waldec Lions Bingo, Digby Legion Christmas Parties and Bingo. Chris's enthusiasm and humour enhances Clementsport Legion's parities for the Children and Fashion Shows. During most events hosted by the Legion, Chris is there lending a hand to ensure that it is a successful event.
Chris has become a valued member of the Royal Canadian Legion and his services and dedication are a great asset to the Legion and surrounding communities.
During his spare time, Chris may be found working at his "CJ's Sea Glass Art" studio that is located in Clementsport.




GUNN, Stella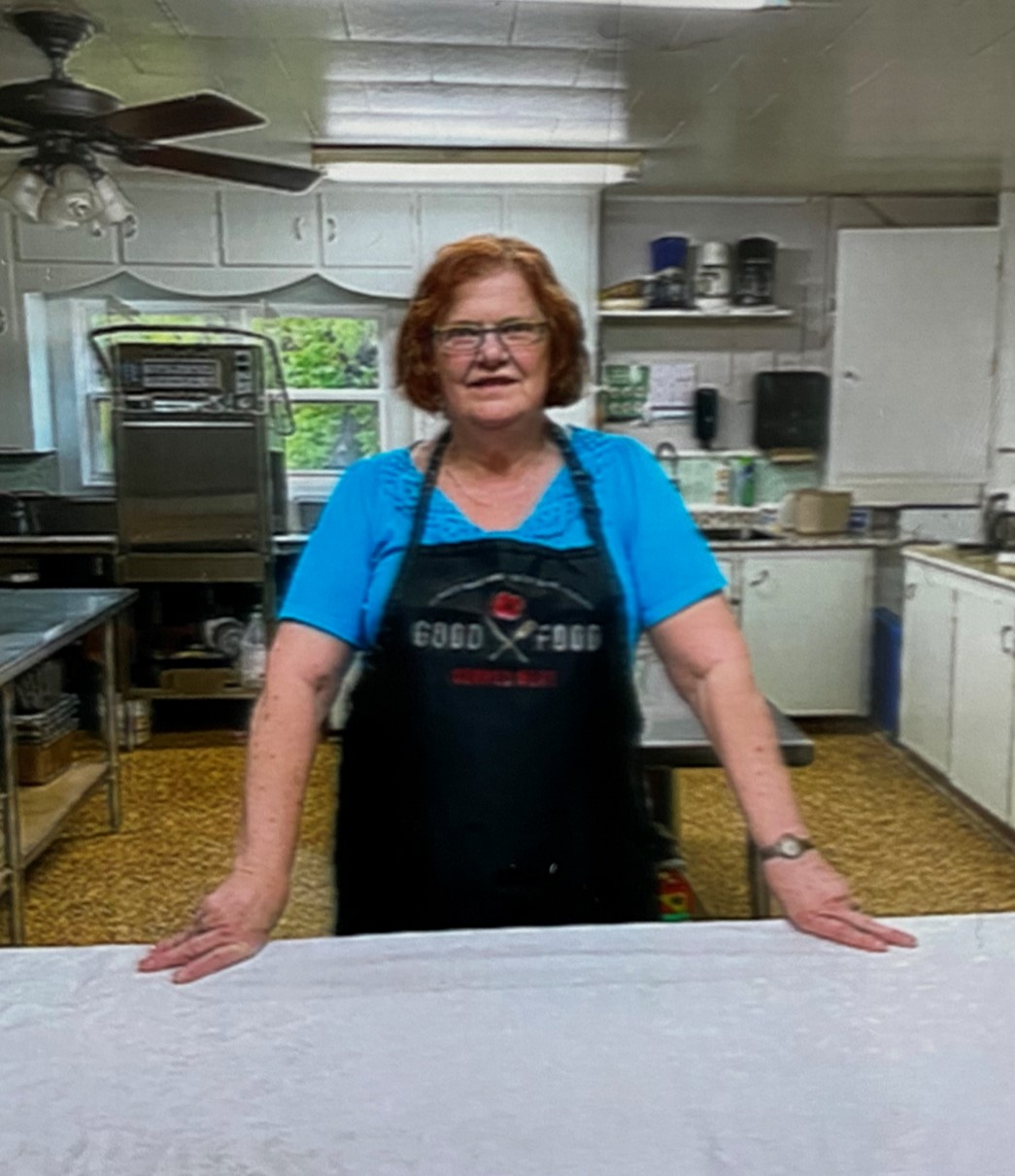 Nominated by: Royal Canadian Legion Clementsport, Branch #122
Stella Gunn is most reliable and very valued volunteer, not only at the Legion Branch also within the community. She continues to be actively involved with "Scrap for A Cure" that is held each October. However, due to COVID this event has been temporarily postponed.
Stella volunteers at the Clementsport Legion, Branch 122. Stella creates beautiful flower arrangements for special events and assists with plans for seating arrangements for special events such as; Dinner Theatres, Honours & Awards Banquets and November 11th.
Stella has received many kudos regarding her special desserts for Friday night suppers and special events that the Legion hosts. During most events hosted by the Legion, Stella is there lending a hand in the preparation of food or shopping for groceries. She also helps with the cooking and clean-up during the Friday evening suppers.
Stella's assistance is greatly appreciated during Tuesday night Bingo's in which she prepares French Fries one night per month. During the absence of the Bingo Chair; Stella fulfilled this position for three weeks. On the return of the Bingo Chair, she was given a big "THANK YOU!" for her assistance.
Stella has graciously served as a volunteer for the past twelve years. She has fully gained the reputation of being our graphic artist, designing and producing eye catching posters for events and special Veteran functions and parades.
Stella's services and dedication are a great asset to the Legion and the surrounding communities.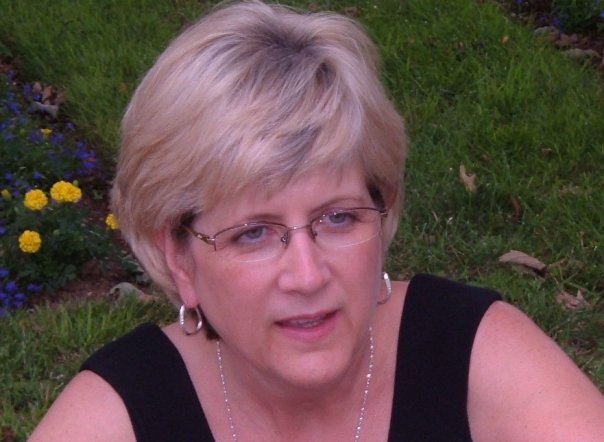 HANNAM, Debbie
Nominated by: Centrelea Community Hall
Debbie Hannam has an incredible volunteerism history full of grace, kindness, and an undying community spirit. Her occupation as a nurse during these challenging times did not lesson her involvement in her community but made it stronger. She is a hero.
Debbie moved to the community of Centrelea in 1978 and became involved with a small group of individuals who worked to connect community members through our community hall. From organizing the first Halloween party for the children in our community, Debbie has participated in fundraisers, annual Christmas potluck dinners, card parties, and have been secretary for the community hall since 2016.
Debbie volunteered with Bridgetown Band Parents when her children were young, fundraising to revitalize the band program with the purchase of new band instruments, and later volunteered as the Treasurer for the Bridgetown Band Parents Association. She volunteered as both a Brownie and Girl Guide leader, as a District Commissioner, and as the Treasurer for the Gordon Providence United Church for many years. Debbie was also the Chair of the Annapolis County Learning Disabilities Association; the list goes on.
Debbie was the Treasurer and assisted with obtaining Federal grants to create the Centrelea Community CAP (Computer Access Point) Site. With the purchases of computers, at a time when few people owned a computer, she assisted women who were looking to return to the workplace, recognize the multitude of skills they had despite formal training and helped them write resumes. CAP employed summer students to run a seniors and children computer learning sessions over the summer holidays. Debbie was part of the CAP site committee that purchased and installed a satellite on a farm barn roof and provided internet services to part of our community and part of Upper Granville, long before high speed internet was available in our area.
In 2007, she participated in the development of the Annapolis / Kings County Palliative Care Program. This program has evolved over time and currently includes palliative physicians and nurses who work in facilities and private homes allowing individuals to be cared for in a place of their choosing.
This amazing woman recently received The Unsung Heroes Award from Nova Scotia Health to celebrate exceptional individuals who quietly make a difference working behind the scenes each day at Nova Scotia Health.
It is obvious that, Debbie Hannam, has always tried to make a positive difference throughout her life both in her work and in her social community. She is a caregiver through and through.
When asked about her volunteerism and why she has been so active in the community she replied, "I've been blessed to meet so many wonderful people -people who have taught me so many valuable life lessons." Please consider Debbie Hannam for Volunteer Recognition.


JARDINE, Jayne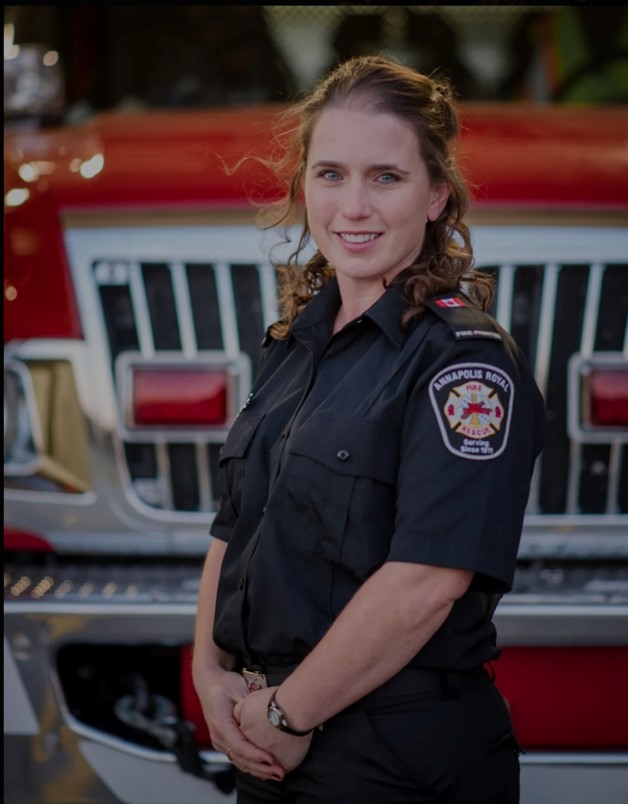 Nominated by: Annapolis Royal Volunteer Fire Department
Jayne has been a member of the Annapolis Royal Volunteer Fire Department for four years. She is a very active member who responds to calls, training and meetings at a very good percentage rate.
As a short term member, Jayne is always looking to better herself and her knowledge as a firefighter. If there are courses being offered to enhance her abilities on the fire department her name is often found on the list of members wishing to take the course.
At many events that the fire department is involved with, such as parades, car washes, Natal Day breakfast, etc. Jayne can usually be found somewhere doing something to help keep things running smoothly. She is also currently the secretary of the fire department and keeps track of our equipment check reports.
When Jayne is not busy with these tasks she is a very dedicated teacher, mother and grandmother and active in her church.
As is obvious, Jayne keeps herself busy with her fire department duties and personal life and we are pleased to nominate her for a volunteer award.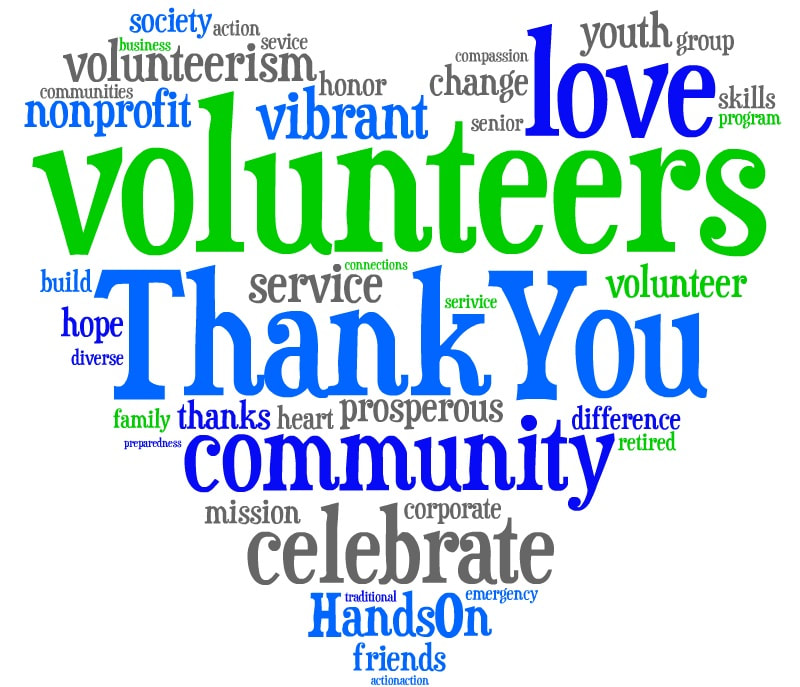 MEDILL, James "Jim"
Nominated by: Individual - Alan Dill
10 years
Since retiring from a business career in Manitoba, Jim and his wife, Jenny, moved to Lequille in 2013.Wishing to participate actively in their new community, Jim found himself eagerly volunteering in various organizations and groups, including:
Member of the Annapolis Health Centre for several years; just recently retiring as Chairman of that Board. This led to his participation on the organizational Board of the Valley Hospice Association in its formative years. Jim has served on the Board of the Annapolis Royal Historic Gardens 2015-2018 and remains a guide for special occasions. He has also been a longstanding member of The Champlain Garden Club.
In 2021, Jim joined the Board of the Atalanta Hospice Society (Fundy Hospice Project) and serves as secretary to that Board. He is a member of the Annapolis Royal Community Band and volunteers as Band Librarian.
Jim led a campaign for a memorial clock at the Annapolis Royal Town Hall building, in memory of his friend, Peter Davies, recently deceased, previous Town Crier of Annapolis Royal.
He has served previously for five years as a volunteer with the "meals on wheels" program. Jim assumes all his roles with respect, kindness, patience, but his capable leadership qualities also become readily apparent and welcomed in all these groups.

MORLEY, Julie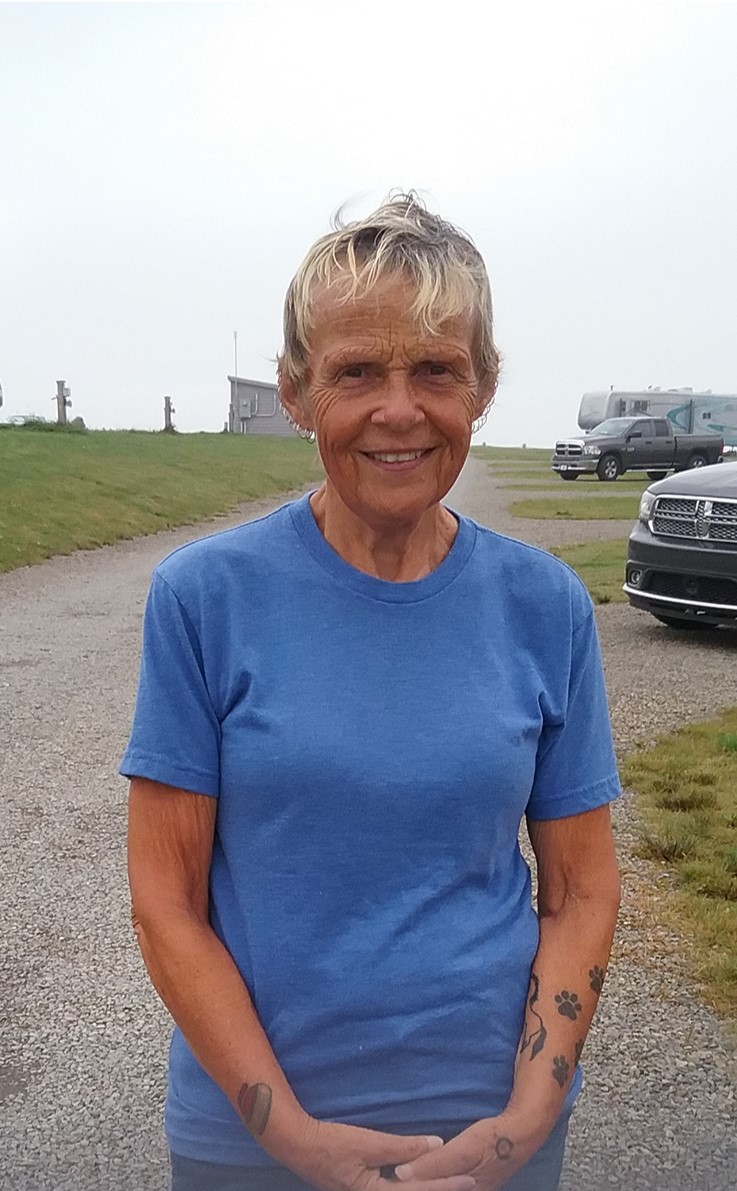 Nominated by: Annapolis Valley Exhibition
Julie Morley had one of the most all-encompassing jobs during the week of the Annapolis Valley Exhibition. We describe her as the "Air Traffic Controller" of the main ring. She looked after every event from early morning to late at night. In the ring side office she answered questions from two windows, swiveling from one to the other without missing a beat. She had ribbons and awards ready for presentations. If you had a question, go see Julie.
Her record keeping helped the organizers plan the schedule for next year. Each class/event taking place each day has a record of the number of entries, the placings, how long it took, any challenges that need to be addressed for the next year. Plus, she looked after the excited kids for the Sheep Rodeo, Chuck Wagon Races. She would advise when we needed to slow the schedule down or speed it up.
In 2019, she even painted the speakers booth!
Julie has retired from this position, 2022 was her last year. It will take three people to replace her. We would love to have her contribution and dedication recognized with an award from the Municipality of the County of Annapolis.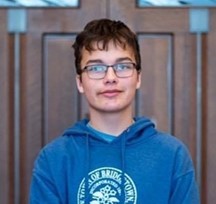 MURPHY, Harrison
Nominated by: Annapolis County Recreation
At just 13 years young, Harrison was born and raised into volunteerism. His parents Jason and Olivia, whom are avid volunteers themselves, have been bringing Harrison to community events for years. Harrison has an unwavering desire to help people and his community.
The Recreation Department quickly met Harrison hanging around at every event in the community asking how he could help. He has a love for celebrations, especially Canada Day, volunteering the entire day at the Queen Elizabeth II Jubilee Park in Bridgetown doing whatever needs to be done. He has donated decorations, helped decorate, and is always looking to help out in any capacity. The holidays are big in Bridgetown and Harrison can always be seen helping with the parade; last year he even volunteered to "turn the tree lights on" after the countdown, which he enjoyed greatly.
It's not all about the celebrations, Harrison also participated in and helped with the official Queen Street re-opening ceremony. He made it a point while there to introduce himself to our Warden and exchange thoughts and ideas. He's also participated in park and community clean-ups and he is the community garbage pick-up organizer for his school for the annual Earth Day cleanup.
Speaking of school, he also volunteers to be the sound and lights operator for the drama club, and is now the official school mascot otherwise known as "Swoops". He can be seen at all the amazing school events spreading cheer, happiness and school spirit.
Harrison is quite accomplished for 13 and cares deeply for his community. He is a member of the Green Party of Canada, and an avid environmentalist. To educate his community he has created "Bee the Solution" educational initiative where he builds signs for residents to purchase and display on their lawns. Harrison is also a member of the Bridgetown and Area Chamber of Commerce and a member of the Bridgetown and Area Development Association. Harrison is also the owner/operator of the "My Bridgetown News" newspaper.
We would like to thank Harrison for his volunteerism, and also his exemplary model for all of us to aspire to.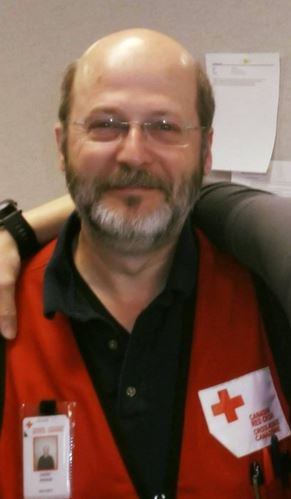 RENNIE, Dave
Nominated by" Tupperville School Museum Society
In his relatively short time with the museum, from the first day he joined our Board of Directors, Dave Rennie took a strong interest in the artefacts and displays in the Tupperville School Museum.

In his first year, with others, he cleaned up and cleaned out the interior and then assisted in a major reorganization of the interior of the building. What was accomplished is a tighter focus on the displays and artefacts matching these to our Mission and Vision statements.
Over the next two years, essentially on his own, Dave built substantially on these accomplishments, broadening the content by expanding the information, writing the text on his own, and connecting each display to internet sites via QR coding. His efforts will soon bring to the museum internet service and a new telephone service.
He has also suggested changes in the operation of the museum that will either result in cost savings or bring more value at the same costs.
Dave has also taken an interest in the two summer museum interpreters. He became involved in the staffing process and followed this up with their management and supervision.
He contributed heavily to updating outdated procedures and instructions with respect to museum operations and staff direction. He actively participates in Board meetings contributing significantly towards moving the museum forward.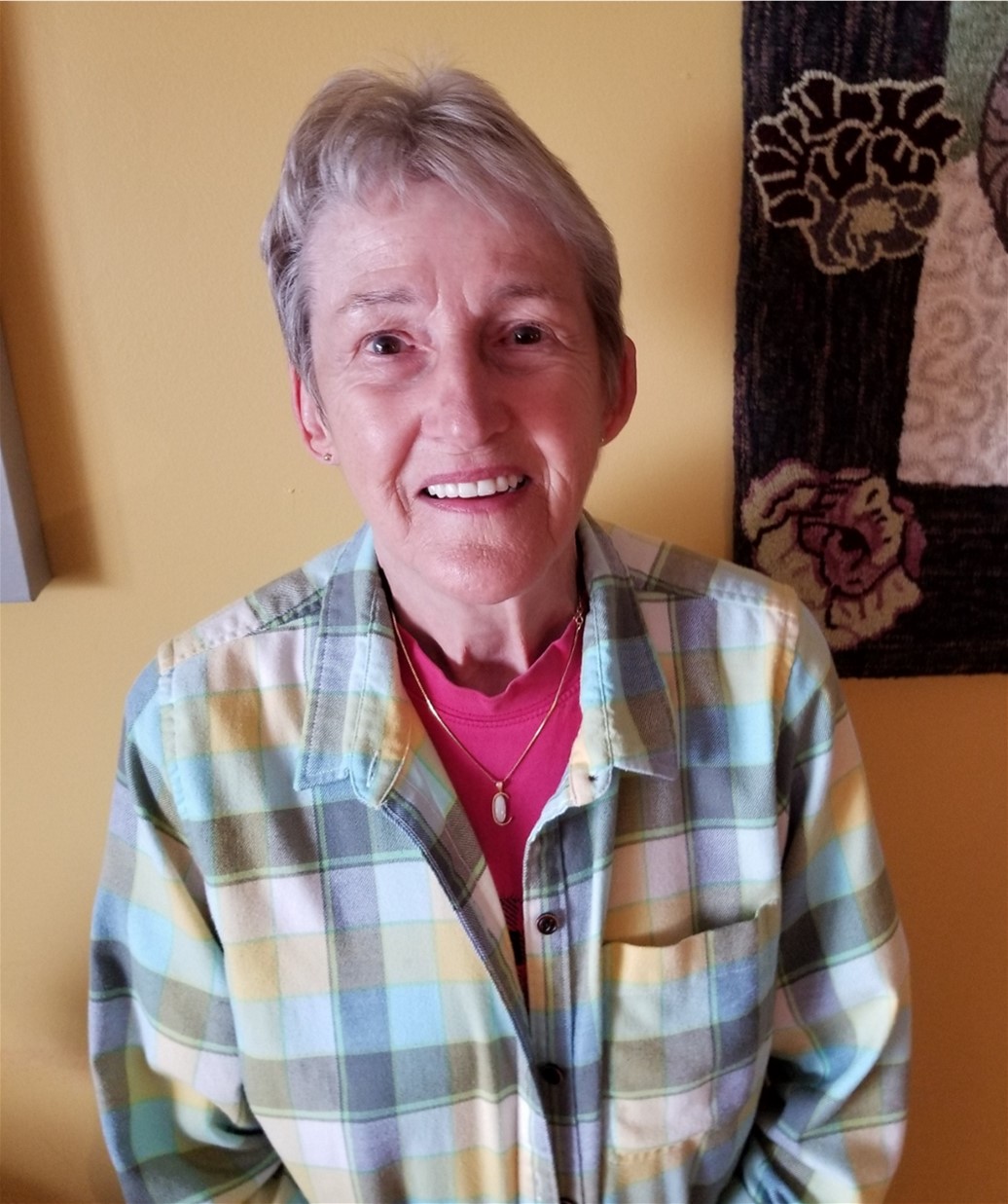 ROBERTSON, Carol
Nominated by: Cornwallis Community Garden Association
A veteran of the Royal Canadian Navy and a native of rural Alberta, Carol has been a vibrant member of Annapolis County for the past eight years.

In addition, she has been active in adjoining municipalities and towns. Her assistance in the Community Garden has been wide-ranging and has contributed greatly to the success of the whole operation. She weeds and feeds the garden beds as necessary, helps to organize and work at the Annual Garden Party, and is always available on short notice to carry out associated tasks.
Carol also has contributed much to the activities of the Cornwallis Park Condominium Association Landscape Committee. She serves as an active member of the Cornwallis Park Community Association (CPCA) Board of Directors by assisting with event planning and as part of the crew of the monthly breakfast.
In addition, she is a member of the CPCA committee dealing with youth, and with the writing of grant applications.
Those with whom she has been associated describe Carol as "being always ready to serve."




ROBERTSON, Jim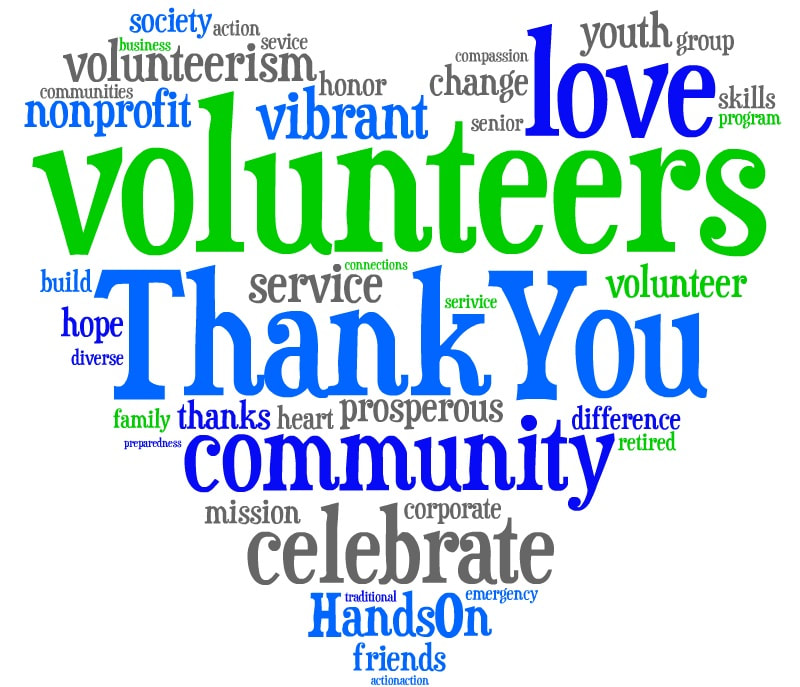 Nominated by: Royal Canadian Legion Bear River, Branch #22
Comrade Jim and his wife Sharron moved from Ontario and settle into our Village of Bear River during the pandemic. It wasn't long after they settled, Jim became a member of the Legion. Soon after becoming a member, he was nominated and accepted, the position of Secretary on our Executive Board.
He has become a prominent volunteer/ member of our legion, and there is no task too small or too large that he can't handle. Jim has helped us out immensely, especially when getting our Legion up and running after restrictions started to lift. Whether it is was maintenance that needed on the building, to helping with our Community Kitchen each Tuesday.
Jim is a very dependable and caring person; and it shows when he takes on any projects. He always makes sure the projects are completed and sees it through until the end. He is a very humble person, and not someone seeks for acknowledgement on a job well done, he will go "That's what I am here for" with a big smile!
Thank you Jim for everything you have done and still do to help keep the doors open for our Community!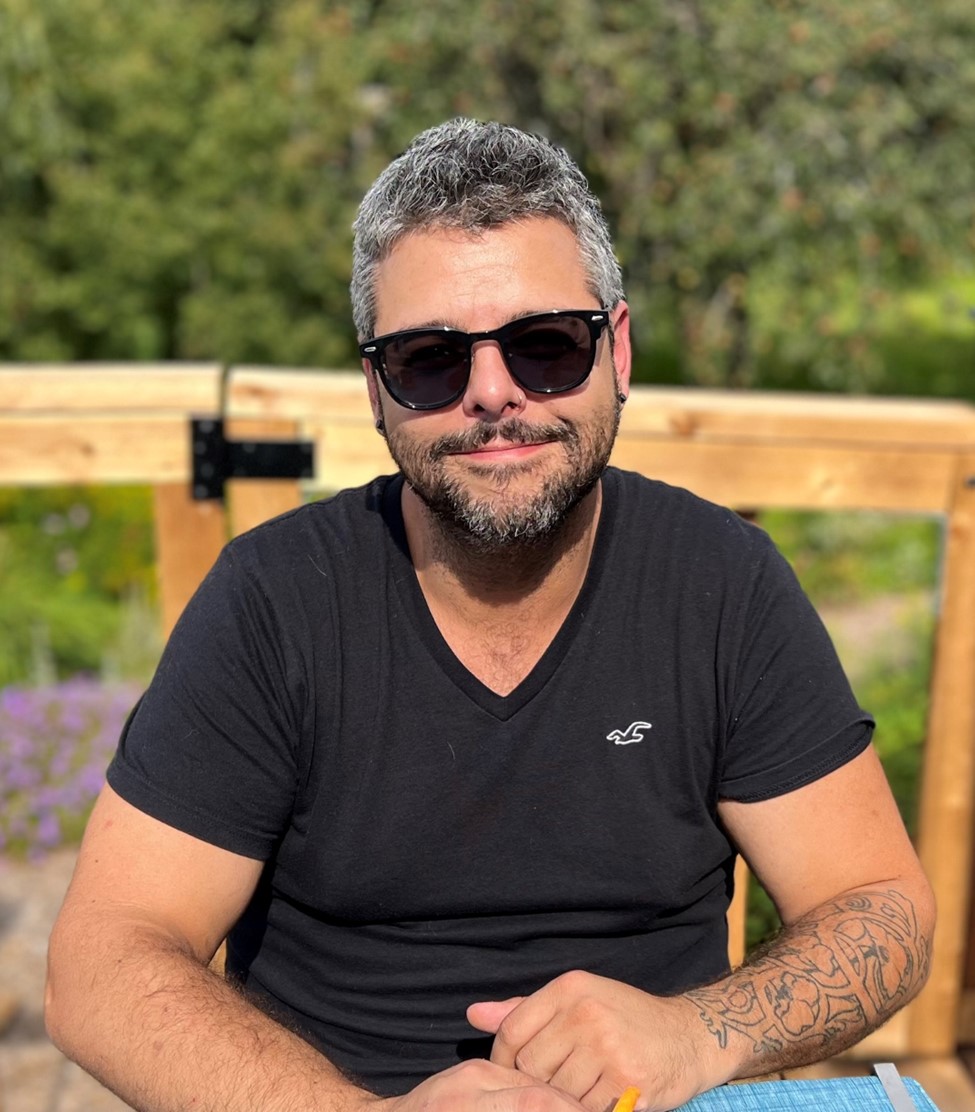 STEEKEN, Niko
Nominated by: Black Ram Media Inc. / St. George and St. Andrew United Church / Individual: Sophia Oldford
Black Ram Media Inc.: I'd like to nominate Niko Steenken for the volunteer award. Has helped grow numerous festivals throughout the years, spearheaded Annapolis Royal Pride and helped it become a legal non-profit, grew it to the biggest Pride in the Maritimes & started programs for queer youth and discreet HIV testing and so much more. Pride brought 6000 visitors to Annapolis Royal which was amazing for local businesses recovering from pandemic

St. George and St. Andrew United Church: Niko is the Chair of Annapolis Pride. For the past 5 years, he has dedicated his time and talent to promote the welcoming, acceptance and affirmation to all in the 2SLGBTQIA+ community. He has been working hard with running the pride weekend in Annapolis he deserves a lot and recognition.
Individual (Sophia Oldford): Niko Steenken has advocated for the 2SLGBT+ community in our area with grace, compassion and enthusiasm. As the chair of Pride Annapolis, he's represented the organization and its members very well. For example, Niko spoke eloquently at St George and St Andrew United Church's Affirmation celebration, shrinking the distance between divergent perspectives. In a world that's increasingly polarized, people like Niko, who advocates for community acceptance of everyone in a non-judgemental and non-threatening way, should be recognized and applauded.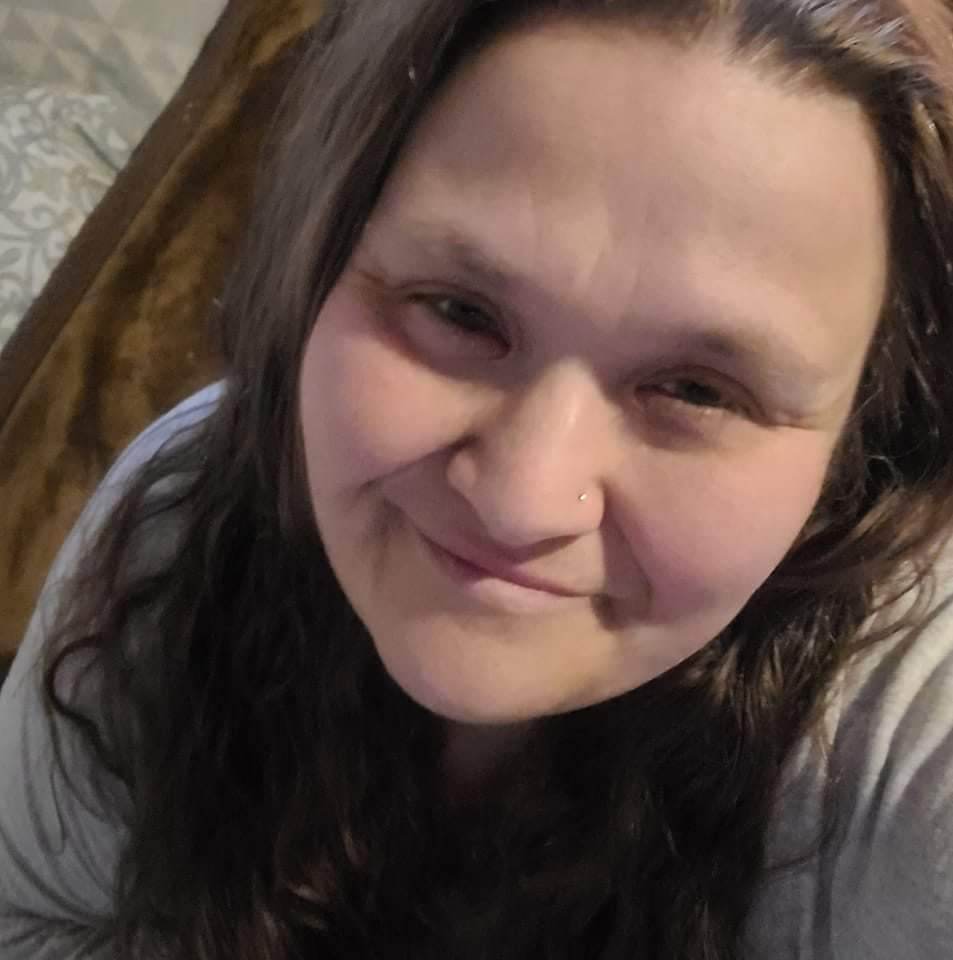 WILLIAMS, Monica
Nominated by: Annapolis Valley Frugal Mom's Society
Monica has been a volunteer with Annapolis Valley Frugal Mom's Society for over 4 years. She currently is our secretary and runs the Torbrook location for pop-ups in the Annapolis County side of things. Many will see her truck hauling stuff for AVFMS. Prior to AVFMS she was a cub leader with Scouts Canada and previously a member of Kinsmen and Kinettes of Canada.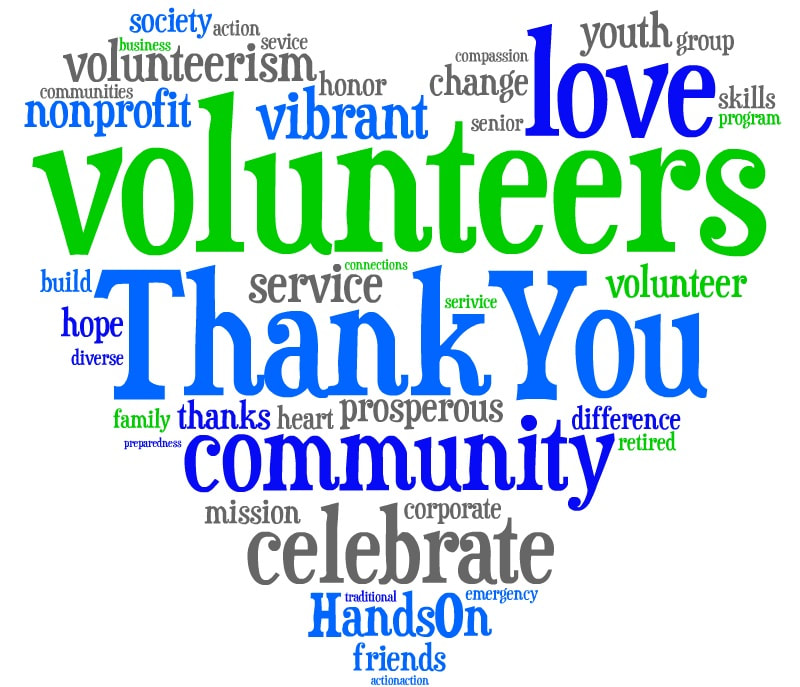 YOUNG, Noel
Nominated by: Port Royal Legion, Branch #21
Noel Young has been a member of the Port Royal Legion in Annapolis Royal for 12 years.
He is an integral part of the organization and goes beyond his volunteer position as Public Relations Officer. Whether it's the New Year's Levee, Easter Extravaganza, Black Fly Festival, Remembrance Day Service, or Old Fashioned Christmas Craft Sale taking place at the Legion, you will find Noel working hard to make the event a success.
He also writes grants to support improvements and accessibility to the Legion building. He is the "go to" person whenever members wish to know what is taking place at the Legion and our volunteers find him easily approachable.



Selected as Annapolis County Provincial Volunteer Representative: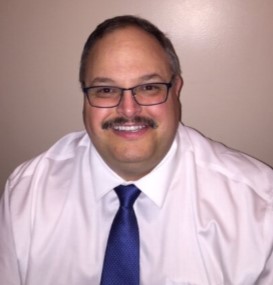 SMITH, John (originally nominated by: Soldiers Memorial Hospital Foundation)
35+ years
John has a rich background of community service within education circles.
Since moving to Nova Scotia in 2019, he quickly carried on his volunteerism of over 35 years by getting involved with community groups and non-profits. Contributing as a team member but taking leadership roles when there was an opportunity and this leadership was evident and invaluable throughout the last three years.
He has been a dedicated volunteer, among many other philanthropic efforts in the community. His volunteerism extends to the community, the county and to province levels. John should be recognized for his dedication in volunteerism. Here is a list of John's roles and activities
Goods and Services Standards Development Committee 2023 - Present -Assist the Accessibility Advisory Board in preparing recommendations for the Justice Minister of Nova Scotia.
Bridgetown Regional Community School Advisory Committee 2022 - Present - Community Representative *Nova Scotia Liquor Corporation Accessibility Advisory Committee 2022 - Present - Community member, Accessibility Advocate plus, Built Environment Sub-Committee
Soldiers Memorial Hospital Foundation 2021 - Present - Elected as Vice Chair and Bridgetown Area Representative - Communication, Budget, and Fundraising Committee - Health Care Foundations of Nova Scotia Western Zone Representative 2022 - Present
Annapolis County Accessibility Advisory Committee 2021 - Present - Chair and Accessibility Advocate
Middleton Accessibility Advisory Committee Working Group 2021 - Present - Member, Accessibility Advocate, and volunteer on the working groups of the accessibility advisory committee
Mid Valley Region Physician Recruitment & Retention Committee 2021 - Present - Bridgetown Representative - Social Media Representative
Annapolis Community Health Board 2020 - Present - Chair and member of Wellness Fund, Communications, Membership & Executive Selection Committees -Western Zone Provincial Council of Chairs Representative, -Co-Chair of the Provincial Council of Chairs -Inter-CHB AVRCE Healthy School Food Working Group -Member of the Western Zone Community Health Board Strategic Planning Committee -Member of the Annapolis Valley School Food, Social Prescribing Committee, and Youth Engagement Committee
The Annapolis County Active Kids Healthy Kids Society 2020- Present - Chair
Annapolis County Municipal Housing Corporation 2019 - 2021 - Served as Director, Vice-Chair on the Executive and Chair of the Finance, Audit, Risk Committee and Quality Committee.
Selected as Town of Annapolis Royal Provincial Volunteer Representative:


HAFTING, Jeff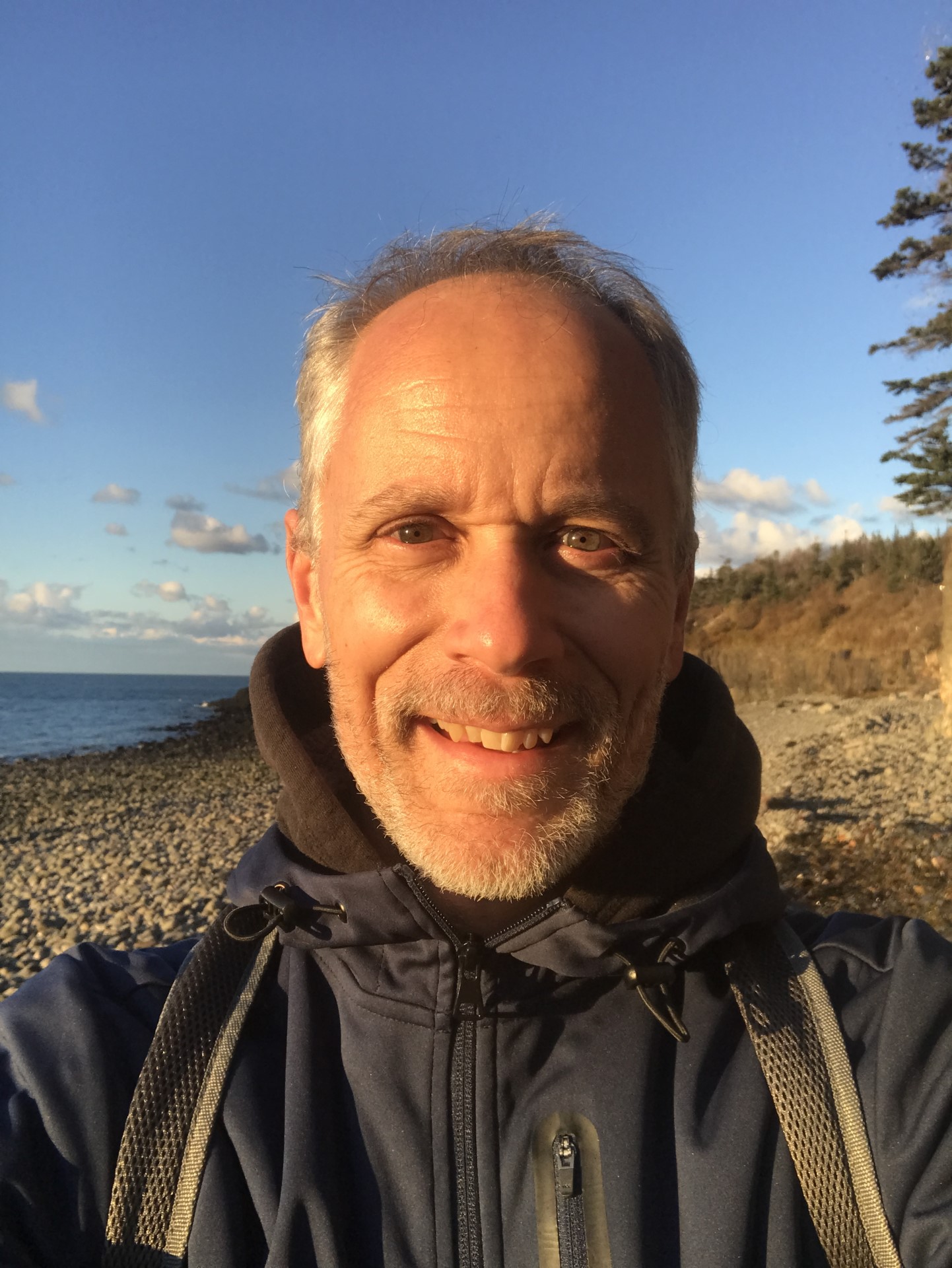 Town of Annapolis Royal

Jeff Hafting is a founder and current President of the Annapolis Innovation Lab Society, an accessible makerspace that houses desktop computers, audio recording gear, 3D printers, Circut Makers, fabric arts equipment and robotic sets for free use by members. The Lab also lends electronic equipment (audio recording, cameras, drones, etc) to the community as easily as signing out a library book. He coaches Soccer and Track & Field and recently led the Annapolis West Education Center's (AWEC) Senior Boys Soccer Team to a Provincial Championship, the first since 1990. He also coaches the Royal Robots, a competitive robotics group that has won 11 consecutive Maritime Championships since 2014 and has won Gold and Silver at international World Championship events. His robotics teams have helped to raise funds for accessibility improvements at the Annapolis Community Pool, where he volunteers, maintaining equipment and operations. He is a founding member and Scientific Advisor to the Annapolis Space Agency, a group of high school students who launch sensor packages and cameras into the stratosphere on high altitude balloons from the field at AWEC and then retrieve them upon landing.






Selected as Town of Middleton Provincial Volunteer Representative: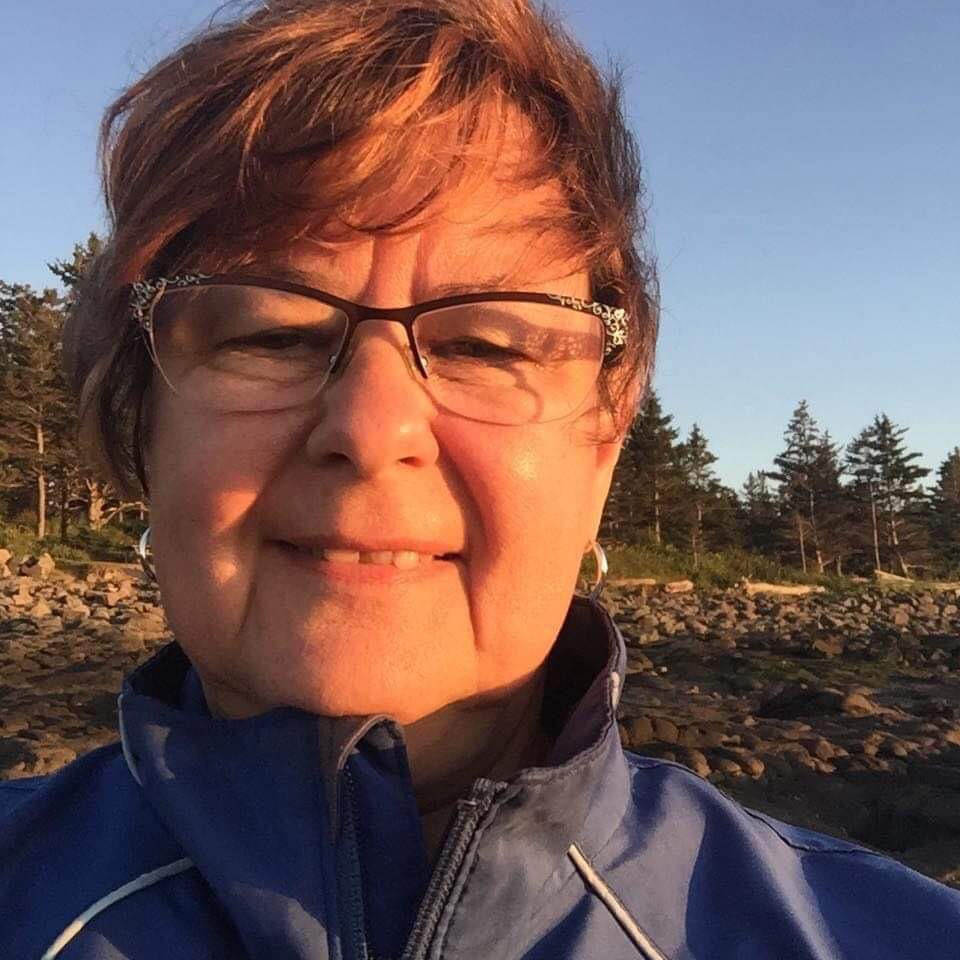 HIGHTOWER, Jo Ann

Town of Middleton
After retiring from a long working career, Jo-Ann and her husband moved to Middleton about 7 years ago. In an attempt to become connected with her new community she joined exercise classes through the Town's Recreation Department and then started volunteering at the Macdonald Museum. "Those decisions were the best I could have made" says Jo-Ann. Eventually she was persuaded her to join the Museum Board and she is now President. Jo-Ann is an amazing ambassador for the Museum. Jo-Ann is always promoting the Museum to everyone she meets. Has helped find vendors for our weekly market. Supports all our events and is the first to step up and say "how can I help", "no really what can I do!". Jo-Ann brings innovative ideas to the Museum to help us raise money, and then pitches in as needed. The Museum director notes "I only came to the Museum in October 2022 and Jo-Ann has not only been hugely supportive, but has been a great resource for all things "Middleton". Without her I would have not found the transition as smooth as it has been. For all that she has done for the Macdonald Museum and for me, she does deserve to receive this award. I am never going to let her step down from the Board!" Jo-Ann also volunteers to a considerable extent with Town-led activities and can always be counted on.