GETTING PREPARED FOR 2023 ATLANTIC HURRICANE SEASON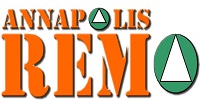 The Annapolis Regional Emergency Management Organization (Annapolis REMO) is reminding everyone that, June 1st, marked the start of the 2023 Atlantic Hurricane Season, which extends through November 30th.
Last year, 14 named storms occurred with 8 becoming hurricanes; 2 of them major events. The upcoming season, as predicted by the National Oceanic and Atmospheric Administration (NOAA), look similar with a forecasted 12 - 17 named storms, 5 - 9 becoming hurricanes, and 1 - 4 powering into major events with potential winds greater than 119km/h.
Brian Orde, Annapolis REMO Coordinator, points out it only takes one hurricane to make land fall and cause a natural disaster, as was evident from the impact of Hurricane Fiona last year. This storm caused a tragic loss of life, massive tree fall, widespread power outages, and coastal flooding. The end result were damages that were in excess of $800 million.
"Annapolis REMO reminds and encourages citizens to prepare yourself and your family, and to also prepare your neighbours in your community who may need additional assistance. Taking action now will make all of the difference in the world," said Order. "Don't wait until a storm is approaching to start preparing, as it may be too late. Taking action means preparing your emergency plans, getting or updating your emergency kit(s), and stay informed."
People are encouraged to subscribe to Annapolis REMO Emergency Email Notifications by visiting https://annapoliscounty.ca/government/subscribe-to-news. The set-up is easy - just click on "REMO-Regional Emergency Management Organization", add your name, email, and click the subscribe button.
For more information on preparing a Home Emergency Plan, and to learn how to prepare for all types of emergencies, visit www.getprepared.ca. Follow Annapolis REMO on Facebook https://www.facebook.com/AnnapolisREMO or Twitter @Annapolis_REMO

Annapolis REMO contact:
Brian Orde,
Annapolis REMO Coordinator
(902) 532-0258 (office)
(902) 955-1185 (cell)
border@annapoliscounty.ca