A Very Merry (virtual) Christmas concert in Annapolis County
By Lawrence Powell
For Annapolis County
ANNAPOLIS ROYAL, NS – When Daphne Fish wanted to bring some Christmas cheer to the residents of the Annapolis Royal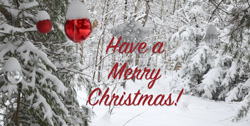 This video was originally produced for residents at the Annapolis Royal Nursing Home isolated by CoVID-19 regulations and unable to enjoy all the Christmas cheer of a normal holiday season. Noelle has graciously offered this special Christmas Concert to all residents of Annapolis County. LAWRENCE POWELL IMAGENursing Home, Noelle Lucas and Friends stepped up without hesitation.
The local trio rehearsed for the virtual Christmas Concert at a small studio in Upper Clements where they were able to socially distance while they worked on their musical choices. Later they invited me to drop by and record a selection of a dozen or so songs.
After several takes on a couple of the songs we had enough music for a half-hour Christmas concert for the nursing home. Fish was able to play 'A Very Merry Christmas with Noelle Lucas and Friends' on televisions at the long-term care facility.
The video is intended to bring some festive cheer to those isolated from family and friends during a global pandemic that has prevented many families from getting together. This has been an exceptional year. New ways to interact are emerging amid rules and regulations about wearing masks and social distancing. This is one way.
Lucas agreed to my request to allow staff at Annapolis County to produce a shorter version of the concert and post it on YouTube.
We hope you enjoy it.