Canada Legacy 2017
The council chamber at the Municipality of the County of Annapolis was the opening scene for an unprecedented municipal agreement signing on Friday, May 29.

The Mayors and Wardens of nine western Nova Scotia communities have signed a formal Inter-Municipal Agreement endorsing a collaborative initiative to develop a regional heritage and cultural funding strategy to mark Canada's 150th birthday. Earlier this year the Government of Canada has announced it will provide funding to commemorate and support significant heritage milestones of a broad national perspective through its "On the Road to 2017" plan.

The Municipality of the County of Kings, the Town of Middleton, The Municipality of the County of Annapolis, the Town of Annapolis Royal, The Municipality of the District of Digby and the Town of Digby signed the agreement in the morning in Annapolis Royal; and the Municipality of Argyle, the Town of Yarmouth and the Municipality of the District of Yarmouth signed that afternoon at a ceremony in Tusket.

The Agreement creates a not-for-profit municipal corporation giving more flexibility to the municipal units in securing the funding support and administration to showcase the history of our area on a national scale. It has been registered as the Canada Legacy Society, and has an interim executive comprised of Annapolis Royal Mayor Michael Tompkins as President; Annapolis County Councillor Marilyn Wilkins as Treasurer; and Municipality of the District of Digby Warden Linda Gregory as Secretary.

Under the initiative and encouragement of West Nova Member of Parliament Greg Kerr a regional legacy working committee, chaired by Municipality of Annapolis Chief Administrative Officer John Ferguson had been working over the past ten months to secure the inter-municipal accord.

Kerr pointed out that historically the communities of western Nova Scotia have constructed, with the invaluable support and expertise contributed by our First Nations family members, the crucible that has created contemporary Canada.

Ferguson said that recognition had to go to the Mayors, Wardens, Councils and staff of the contributing municipal units in deciding to take a mutually beneficial approach to securing full cooperation.

Nova Scotia Premier Stephen McNeil also participated in the process and has provided a letter of support for the initiative from the Province, and meetings have already taken place with the Deputy Minister and planning representatives from the Nova Scotia Department of Communities, Culture and Heritage to explore opportunities.

The new Canada Legacy Society has moved quickly and already filed an application with the federal government for extensive support of a national campaign concept to draw attention to the role our region has played in weaving the "tapestry" of Canadian heritage.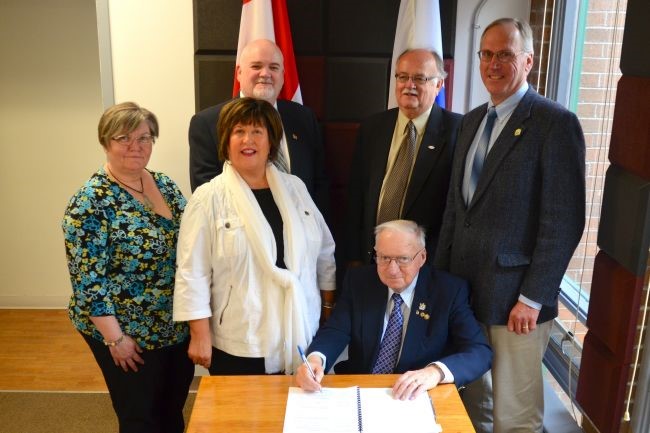 FOR MORE INFORMATION PLEASE VIEW THE LINKS BELOW
Media Release - Legacy Society Renews Effort for Canada 150 Funding Support (March 30, 2016)

Media Release - Canada Legacy (Feb. 2016)

Media Releases - Canada Legacy's Chronicle of Events
Letters of Support - Business and Community Groups Part 1

Letters of Support - Business and Community Groups Part 2

Letter of Support Premier Stephen McNeil

Letter of Support M.P. Greg Kerr

News Articles

Photo Gallery

UPCOMING EVENTS
JULY 15, 2015 AT 6:30 PM Fundy Rose Open House
Location: Bay Ferries Terminal, Dockside at Digby Wharf, 680 Shore Road, Digby
Greg Kerr, Member of Parliament for West Nova, will host an Open House of the MV Fundy Rose. This open house will provide media and the local community with an opportunity to go onboard, tour the vessel, see the many upgraded amenities and meet the crew before the vessel goes into official service on July 18, 2015. (source: Transport Canada)