Annapolis County Volunteers!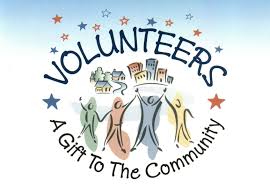 ** Scroll down the page to nominate a volunteer for an
Annapolis County Volunteer Award **
Volunteers are truly the heart of our towns, villages and communities across Annapolis County. These volunteers are people of all ages who have the common goal to make a difference in their communities and enrich their own life by giving up their own time and skill. Together they help to make our communities stronger, healthier and more vibrant. Volunteer efforts can be seen on a daily basis around Annapolis County, in our community halls, churches, hospital/health centre, schools, volunteer organizations, boards, sport and recreation groups and facilities.
Volunteering is a great way for people of all ages to meet new friends, learn and share skills or talents, gain work experience, help build your resume, help develop your community and most of all gave fun while enriching the lives of others to creating community!
If I am a Youth Person (Ages 12-30) in Annapolis County, why should I volunteer?
Shows you care about your community and its future
Shows that you like helping others
Shows you are responsible
Gain work experience
May help you decide your future career choice
Help build your resume
Some volunteer opportunities involve travel across Canada and around the world
Shows you have taken the initiative to learn new things
You might learn something new about yourself
Feel good about yourself because you have helped to make someone else's day!
If I am an Older Adult Person (50+) in Annapolis County, why should I volunteer?


For the Health of it! It is great for your mental and physical health, gets you out and active in your community around others who care too
Meet new friends
Helps keep you busy and give you something rewarding to do in your free time
Helping for a cause in which you believe in
Have skills and experiences to share with others
Volunteer with your friends or family
Volunteer Opportunities in Annapolis County
Annapolis County has a variety of opportunities for people to be involved in their community. For more information on volunteer opportunities in Annapolis County Recreation contact Nadine Barteaux.


National Volunteer Week - April 7 - 13, 2019
Each year, communities all across Canada pay tribute to the millions of volunteers who give themselves to better their communities and the organizations that rely on the lives of others. National Volunteer Week is a time for all of us to pause and celebrate the energy and commitment of volunteers. Volunteering is the lifeblood in our communities. It provides us with a sense of connection and well-being and helps us build better, stronger, and healthier communities.
This National Volunteer Week, be sure to reach out and thank someone you know who volunteers.

The Municipality of the County of Annapolis and the Towns of Annapolis Royal and Middleton each year sponsor Volunteer Week in Annapolis County. You are encouraged to nominate a deserving volunteer from your community to receive an award. The volunteer may be involved in any form of voluntarism, i.e. hospital work, serving on boards, 4-H leader, fire department, recreation committee member, coach, service club member, choir director, etc.
All nominations are reviewed and an nominee from each Town and one from the County is chosen to be recognized at the Provincial level during the Provincial ceremony in Halifax.
How Do You Nominate Someone?
You have a few options - Application forms may be picked up at the offices listed below, you can complete a nomination form online, or you can print a nomination form off to complete and deliver to one of the offices listed below.

All those nominated at the County level will be recognized during the Annapolis County Volunteer ceremony on Wednesday, April 10th, 7:00 pm, at the King's Theatre.
Deadline for Annapolis County Week volunteer nominations: February 8, 2019, 4:30 pm.

EXTENDED DEADLINE: February 13, 2019, 5:00 pm
Online Nomination Form Click Here


Printable Nomination Form Click Here
Town of Annapolis Royal, Annapolis Royal Town Hall – 285 St. George Street, Annapolis Royal
Municipal Office, Bridgetown – 271 Granville Street, Bridgetown
Town of Middleton, Town Hall - 131 Commercial Street, Middleton