2021 Annapolis County Volunteer Week - Volunteer List
The pandemic has been a rough ride for everyone but, like most difficult situations, there is a silver-lining. We have learned that Nova Scotians truly step up to help one another and give themselves freely. There is no question the events and festivals that our local volunteers had always worked tirelessly to arrange and execute weren't able to happen, but we did witness unbelievable acts of generosity that saw them helping others through a very difficult time.
Join us in congratulating these wonderful individuals (and groups) as we recognize them during our 2021 Annapolis Co Volunteer Week celebrations.

2021 Annapolis County Volunteer Week:
Annapolis County
Provincial
Representative
:
Gini Proulx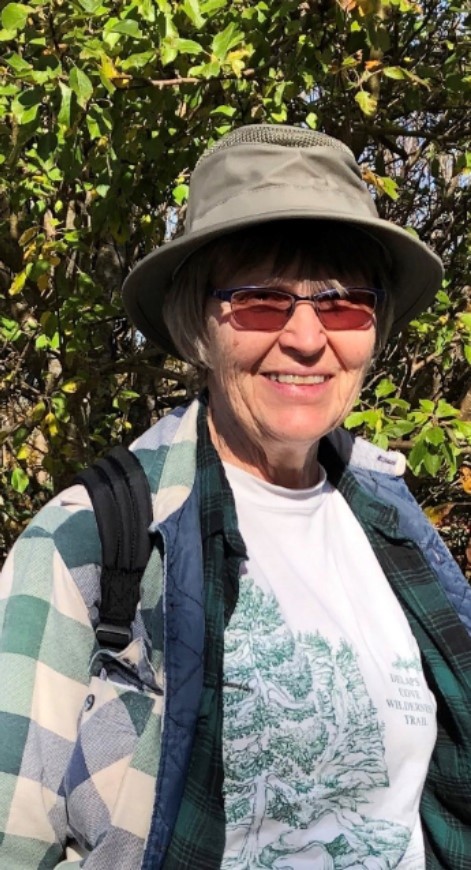 Gini has been volunteering for over 45 years. Her love for the natural environment, gardening and birding has given her a lifetime of satisfaction and led to many long-term volunteer commitments in wanting to give back.
She is well-known in provincial circles for her abundant plant identification knowledge, but her biggest passion is to make a difference at the local level. She has spent over thirty years working with the Annapolis County Recreation Services in leading and giving talks at the Delaps Cove Wilderness Trail "Walk with Nature." It was also here she played an active role during the process of a program called Pathway to Canada, Target One; a program to protect lands throughout Canada.
She was a founding member of a dynamic group of individuals committed to the protection of an area of land which is now protected as part of N.S. Parks and Protected System Plan called the Tobeatic Wilderness Area, which is Atlantic Canada's largest protected area.
Also to her credit is the hundreds of plant specimens that she collected, pressed and submitted to the NS Museum and the E.C. Smith Herbarium (Acadia U.) over the years (1980s to present).
As well as having a newly discovered plant named after her, referring to "Gini Dots" that she fondly named the "new" dots on distribution maps in the new (1998) "Roland's Flora of Nova Scotia". They represented my approximately 30 new, previously unreported, plant collections for Annapolis and Digby counties that she had submitted to the NS Museum of Natural History.
Her passion for protecting the environment and all things that live there is an important legacy that she has passed down to her family and to many people she has worked with over the years.
As Gini would say, "I've had an interesting life and if my health holds out, I plan to continue well into the future."



Youth Volunteers: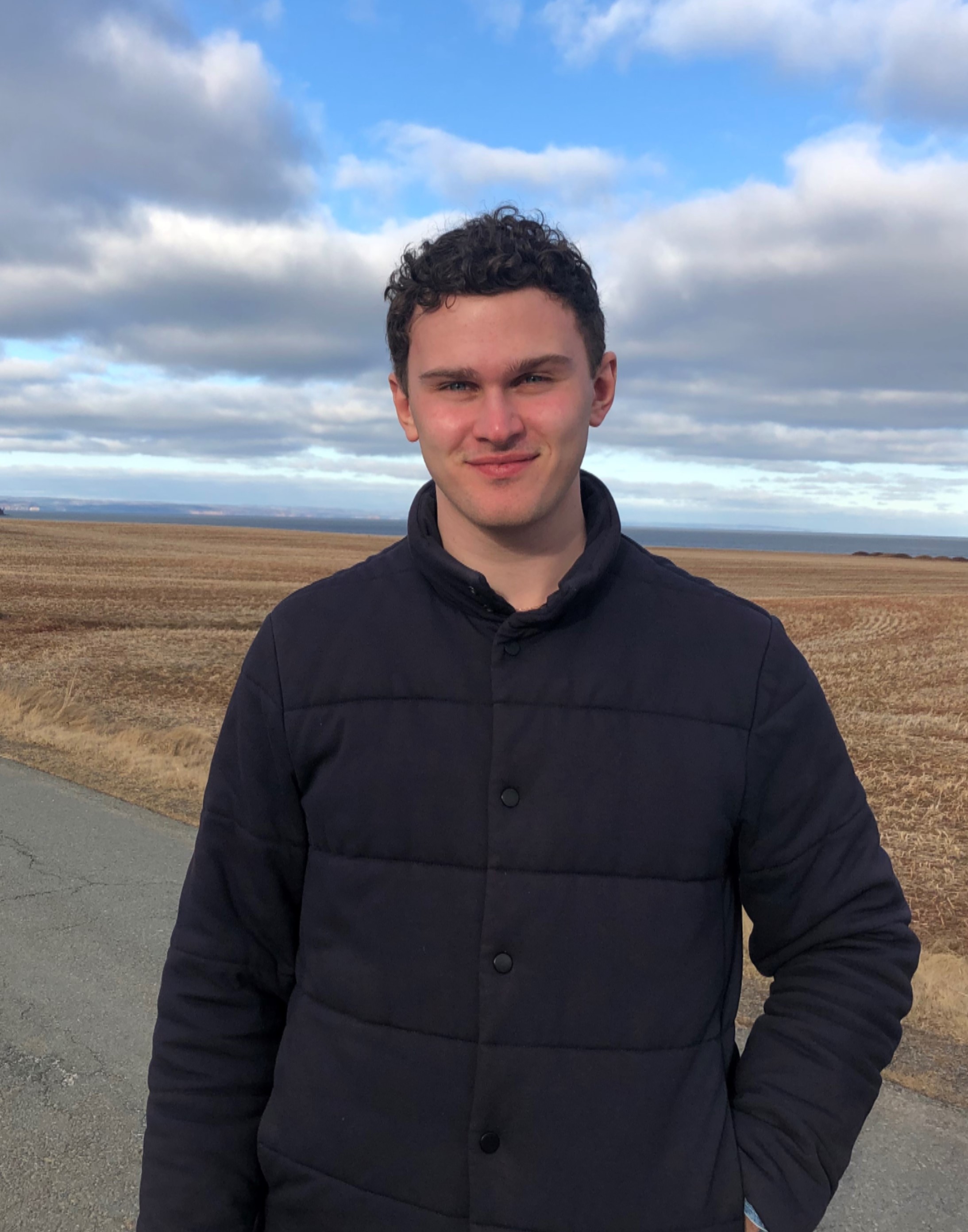 JACKSON, Avery
Nominated by: Clarence Community Club

Although he is still only 23 years old, Avery has been a leader in the community for almost half of his life. When he was a young teenager he started fundraising for the local church. He organized and ran his first fundraiser to help with repairs to the church. When he was fifteen, he applied and received municipal heritage status for the church, on his own. This allowed him to apply for provincial grant money to help with repairs to the upper bell-tower on the church, which was in dire need of repair. Today, he belongs to the Heritage Advisory Committee for Annapolis County as a citizen member. Along with this he is currently an Honours Student at Saint Mary's University completing his Bachelor Thesis in Archaeology. In his spare time he continues to volunteer and organize fundraising events for the church and the Clarence Community Hall. Avery is a leader in the community who aims to preserve and protect the heritage of the area. Without his youthful passion and energy, these buildings in Clarence would be in a dilapidated state, and not be registered heritage properties. To this day, Avery continues to fundraise and preserve the historic building in Clarence. More recently he has volunteered to repair, restore, and record lost cemeteries in the community of Clarence and surrounding area, in particular the ones behind the Clarence Church and Wilmot Mountain Church. On behalf of the Community of Clarence and Clarence Community Hall.


_______________________________________________________________________________________________________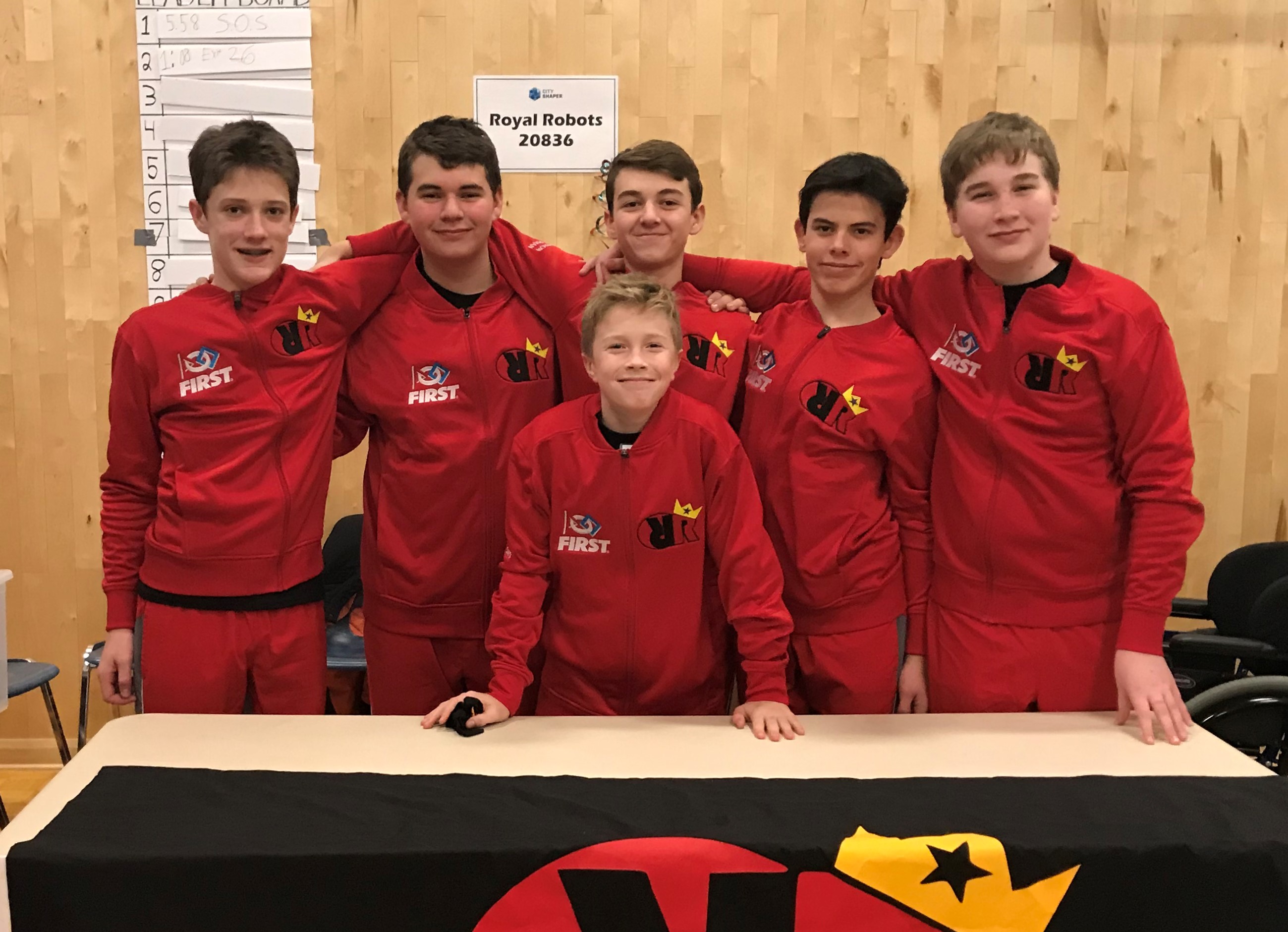 ROYAL ROBOTS (Annapolis West Education Centre High School Team)
Saul Hafting, Cameron Chapman, Lucas Smith, Owen McClair, Logan Cornwall and Dawson Edwards
Nominated by: Friends of the Annapolis Pool Society

The Royal Robots, Annapolis West Education Center's competitive high school robotics team has been a part of the Annapolis Royal volunteer community since 2005. As part of the annual provincial competition, the team has been tasked with research projects that have ranged from space travel to more down to earth themes such as improving the daily lives of seniors. This past year the theme was designing better communities and cities, and the team decided to focus on making the Annapolis Royal Community Pool wheelchair accessible. The team applied for provincial and municipal grants, solicited donations from local businesses, and held a car wash to raise over $11,500 for the purchase of a pool chair lift. This chair lift will allow access to the pool for people with mobility challenges and is a first step toward making the pool wheelchair accessible. The team is continuing to pursue this goal with fundraising for a new accessible changing room and washroom on site. The team was motivated by a visit to the team by Tom Faulkner, a local man who is a quadriplegic as a result of a diving accident. The effect that the lack of accessibility has had on him and his family had a lasting impact on this team, and they are working to get Tom into our town pool. Because of the hard work of the Royal Robots, The Annapolis Royal Community Pool will be a better facility and will positively affect the lives of our community members with mobility challenges in the future.


_______________________________________________________________________________________________________________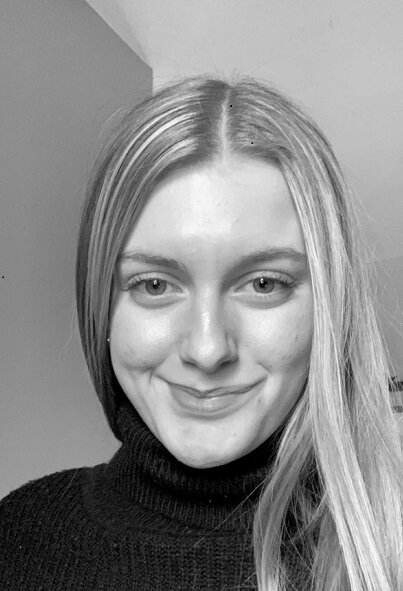 TURNER, Alyssa (Gr. 11, Middleton Regional High School)
Nominated by: Annapolis Community Health Board

Alyssa is a Grade 11 student at Middleton Regional High School where she has been a member of student council since Gr 7. She is also the Secretary of the Annapolis Community Health Board. Alyssa has taken part in different leadership conferences through school and loves to be involved. She plays volleyball, soccer, basketball, badminton and is on the track and field team at school. She has also volunteered on the veterans unit at Soldiers Memorial Hospital for the Walk About program. Alyssa's work with the Community Health Board has included serving on the Wellness Fund Committee, the Communications Committee, and representing the CHB as a member of the Soldiers Memorial Hospital Foundation. Alyssa is a hard-working, friendly, and creative volunteer, and is an asset to the Community Health Board.

Alyssa says "I volunteer for the Community Health Board because I love doing for others and my community! It provides a natural sense of accomplishment and it give me a sense of pride and identity."

________________________________________________________________________________________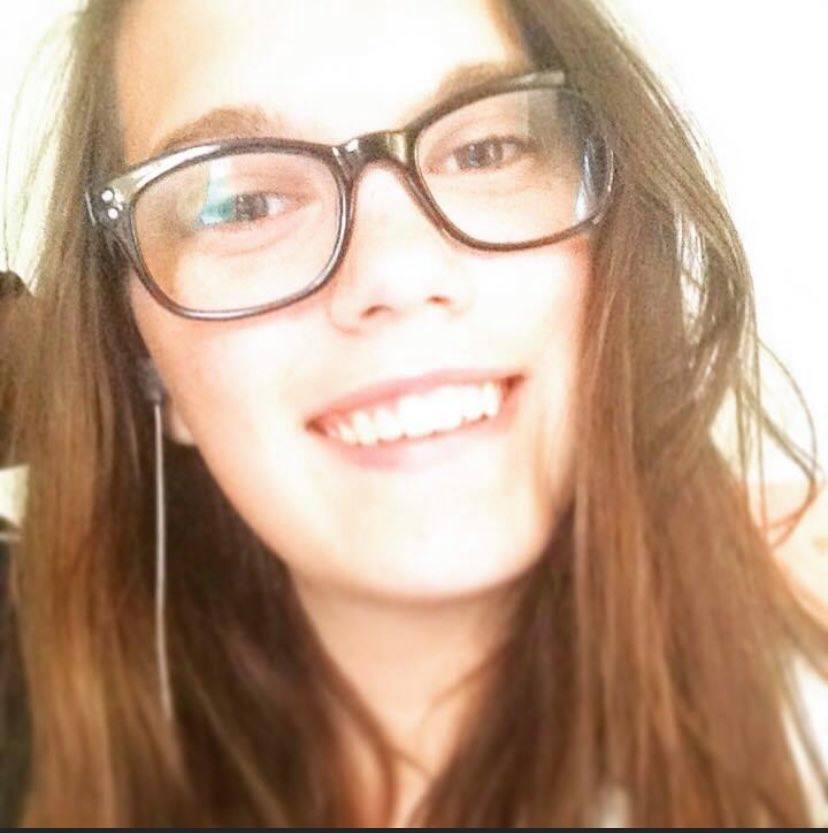 VICKERY, Brianna
Nominated by Catapult Leadership Society

Brianna takes part in the Catapult leadership program where she has committed to conduct activities throughout high school to help her grow and share valuable leadership lessons such as goal-setting, getting involved and volunteering. While Brianna is required to have 15 hours of volunteer work for her project at Catapult, she far surpasses that goal annually. In her high school career, Brianna helped to organize a fundraiser for the local town pool (murder mystery), helped plant trees in Annapolis Royal, and helped set up a college information session at her school. She helped set up and distribute refreshments for a community drama class, volunteered with Shakespeare by the Sea, helped care for toddlers and preschoolers and she participated in a grant writing proposal to help clean up cigarette butts for which they won the grant for $2000! She helped her mom set up her ASL class as well as practice what sign language she knew with any of her mom's students that were struggling for 16 weeks of classes. At Easter, she helped people at the nursing home fill eggs with chocolate for the hunt at the Fort Anne. And while Covid has stifled many volunteer activities globally, Brianna has increased her support on the home front and put up photos in their household window to help put a smile on the faces of people passing by. Brianna has been volunteering since a young age as her mother encouraged her to get involved in the community to help her make friends and discover her passions. Throughout High School, Brianna saw people all over the world making a difference and strives to be like them. She also sees people in her community step up to help in times of need and she hopes to be a role-model to younger children in her community. When Brianna gets involved, she commits fully and works hard to further develop her own skills as well as help others develop their experience at the same time. She is encouraging, supportive and willing to lend a hand to those in need. She is a dedicated volunteer who commits long-term to projects and organizations she feels enhance her community. She is graduating this year, worked part-time to save for her post-secondary education and still makes time to devote hundreds of volunteer hours to her community. Brianna is a vibrant, passionate and deeply caring individual. She believes it is important to be kind to others, to lend a helping hand in whatever way she can, and to be a role model for others to follow. She is a beacon of light to those around her who is both committed and reliable in all that she does. Brianna is truly a community builder. She cares about cultivating a sense of community and inclusion and seeks out opportunities to play her part in multiple ways to make her community stronger. She is an outstanding volunteer and a wonderful human being.


_______________________________________________________________________________________________________

Community Volunteers: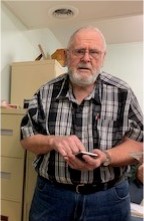 BEATTIE, Jim
Nominated by Clementsport Legion, Branch #122

Jim has completed his third term as the Clementsport Legion Branch #122 volunteer Treasurer - during which he has become a very valued volunteer, not only in the Legion Branch but also in his church and the local community. Jim is most reliable in preparing and presenting financial reports required at monthly Branch Executive Committee and quarterly Branch Membership meetings; plus producing an intelligent budget, together with the overall annual report presented at the Annual General meeting. Jim runs darts and volunteers with fundraising events at the Community Centre. He also willingly shares his financial expertise by voluntary auditing accounts for such organizations as the Cornwallis Navy League of Canada Branch - which is the supporting sponsor of the local Sea Cadet Corps or the Cornwallis Military Museum. When called upon to help with the construction of a large outdoor patio, Jim very quickly volunteered his manual help and teamwork ability. Yet somehow, he found time to volunteer his help to Veterans in the adjacent Community's with their Income tax returns and Veterans Affairs Canada paperwork.



_______________________________________________________________________________________________________________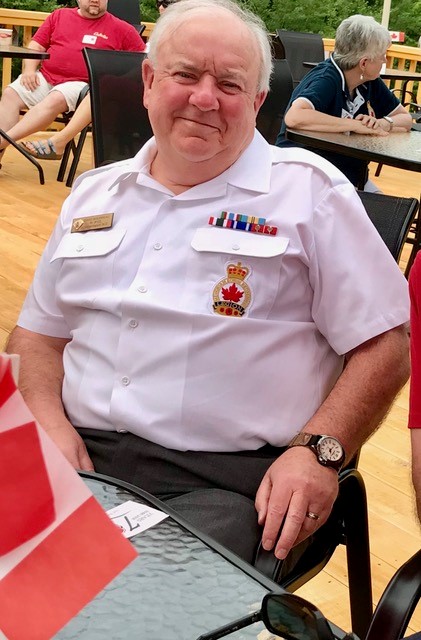 BOUDREAU, David
Nominated by Clementsport Legion, Branch #122

David served 35 years with the Canadian Armed Forces (CF) and after retiring in 1998 he felt an urgency and need to reach out to his community and continued to serve in a variety of ways. David's service included his volunteer work with the Cornwallis Military Museum where he served two years as Treasurer as well as volunteered a number of hours each summer for a number of years on what he called duty work which included serving the public and assisting with fund raisers such as teas. David was on the Clark Rutherford School Advisory Board for 3 years after having done a representation to the students on behalf of the Legion. The school recognized his leadership and advisory skills where they were put to good use in helping to assist with school/community interests. David was on the St. Patrick's Church Parish Council for 7 years where he assisted with Friday's Soup Kitchen and was part of the buildings and ground maintenance which included clearing and maintaining the cemetery during spring cleanups. Once again David was recognized for his leadership and compassion. He has a great desire to see good things done, most especially for those who are in need. David is a concerned citizen for Somme Lane where he has assisted the residents on the lane for the past 10 or more years in making sure a snow removal contract is in place for the winter months. This provides, most especially to the elderly citizens on the lane, freedom from worry and concern about snow removal and the ability to come and go during the winter months. He is phone call away for any family, friend, neighbor, or veteran who needs help with administrative paperwork, in helping to make phone calls and Emails to services - such as setting up home care, providing transportation to the food bank and assists with anything he feels he can help anybody with. David is a valued member of the Cornwallis Park Community and surrounding area. He has assisted numerous folks with a variety of concerns and is always available to help in any way. His many years with the Air Force prepared him well for continued service to his family, friends, neighbours and Community and what it stands for "Service before Self"

________________________________________________________________________________________________________________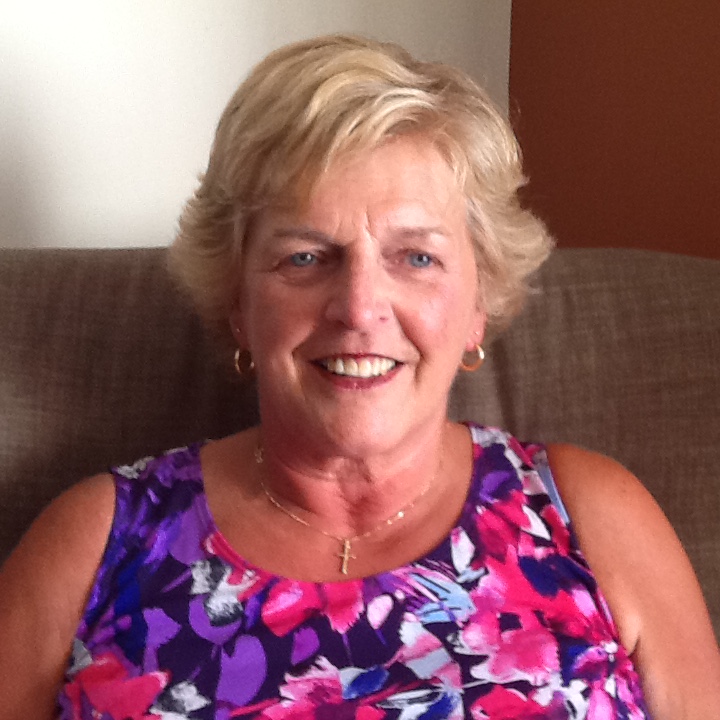 BURNS, Ann
Nominated by Cornwallis Community Gardens Association

Our community was blessed in the Summer of 2009 when Ann Burns moved from Regina to be part of our neighbourhood. She was well practiced in volunteering since she had been a Provincial Board Member for Special Olympics in Saskatchewan along with volunteering with the Catholic School Board and working with the Legion. She came to us with a caring spirit and a willing attitude which she has shared widely and deeply throughout much of the greater community. When asked why volunteer, which she has been doing for the past 45 years, her answer was simply "I enjoy helping people and sharing my gifts." Ann's work is often done quietly like her garbage pick-up along highway 1 or her chauffeuring duties to get friends and neighbours to doctor appointments. Many of Ann's kind deeds are done silently, without fanfare or recognition so I was delighted when she accepted my request to nominate her for a Volunteer of the Year Award. My personal association with Ann's volunteer activities involve garden work. Each year we have a cleanup day for the Condominium Association led by the Landscape Gardens Committee. Ann is always out to help. She also lends a hand throughout the summer to weed and tend the Landscape Gardens. This past summer the Cornwallis Community Gardens benefited from a very generous gift of her time and talents with the repainting of the garden shed (she was also part of the work crew for the original paint job).Her talents and abilities were appreciated not only by the gardeners but by others who drive by and enjoy the improved appearance of the gardens in general. Along with Ann's willingness to participate in garden work she shares her musical talents by joining a weekly group of singers and strummers from the YMCA. She also entertains residents at the Annapolis Seniors' Complex with her big smile and lovely voice. She sits on the Family and Friends Council of the Mountain and Meadows Care Group in Bridgetown and is a past board member of Conway Workshop in Digby. Ann is a Greeter and Lector at St. Patrick's Church in Digby, was president of the Senior Curling Group in Bridgetown and was a member of the Advisory Committee at the YMCA. Ann is the type of neighbour who keeps an eye out for everyone. She knows who is in need of a hand and is always willing to help out. Thank you Ann for your gift of time and talents to the community.


______________________________________________________________________________________________________________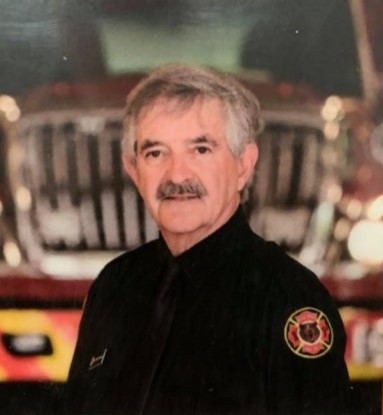 BURRELL, George
Nominated by Bear River Fire Department


George has been an active member of the Bear River Fire Hall Department for over 25 years. He has also worked for Pearson's Peacekeeping Center, as well as the County of Annapolis. He has since retired and now is home with his wife Crystal enjoying life at home helping people in his community. George has worked hard over the last 25 years at the fire hall where he has helped keep the department's stats, recording years of service for all active members. And, prior to Covid, you would see him at the fire hall cooking eggs during the fire hall breakfasts or selling cherries at the annual Bear River Cherry Carnival where he would always take time to openly interact with the people. He has served as both a Lieutenant and Captain in the fire hall. George is always willing to help the Bear River Fire Hall and his community.
________________________________________________________________________________________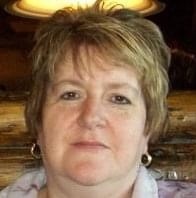 Curtis, Doris
Nominated by Centrelea Community Hall

Doris has been a volunteer at Centrelea Community Hall for 28 years, almost as long as the hall has been operating – the first bylaws were in 1992. She could always be counted on for anything including cooking, baking, setting up the hall for guests, the Christmas Potluck, decorating, and treat bags for the children at Christmas. She sold tickets for raffles and collected donations for those raffles. Doris has been a director on the board over the years and has served as the Recording Secretary for a number of years. And, in her spare time, she has helped with the cleanup at the cemetery. She is a Dominion Life member and secretary of Centrelea Jean Sheridan Atlantic Baptist Women where they do outreach at The Meadows ARC and deliver fruit baskets to community shut ins. She also helps with projects for the Atlantic Baptist Women's mission. A member of the Bridgetown Baptist Church, Doris has been a Leader of the Youth Group, a Sunday School teacher, been on the Board of Finance and Trustees, and along with other church activities, she has been the Treasurer of the Baptist Women's Fellowship. Over the years , Doris has been a Beaver Leader, a SeaKings team volunteer and been involved in the Bridgetown school projects. The Centrelea Community Hall is much the richer for Doris' cheeriness and hard work over these years. It's people like her that make our communities an excellent place to live.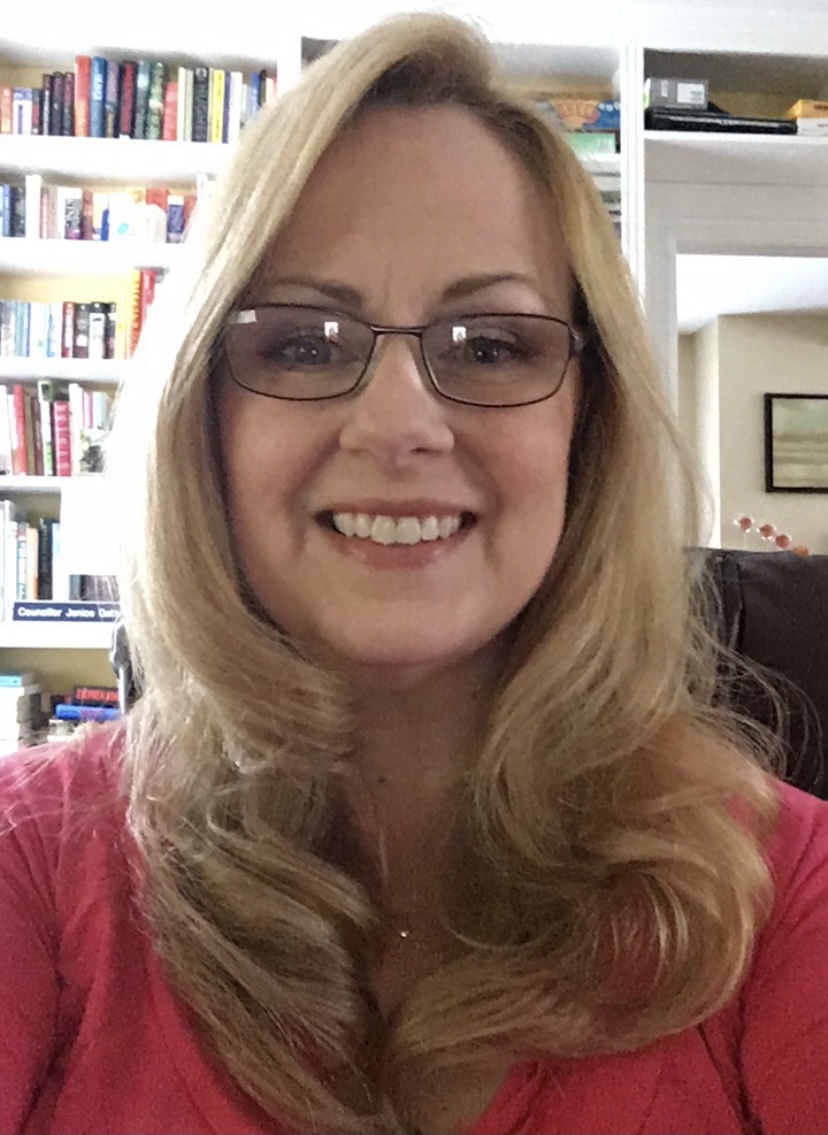 FRIEND, Janice
Nominated by Bridgetown & Area Friends of the Library

Over the years Janice has had many volunteer opportunities. She began by being a Girl Guide Leader for eight years. She also coached T-ball for 6 years. She was the Vice Chair of the Parent/Teachers Association for over 10 years during which time she made herself available for class trips, regardless if her children were part of that class or not. Janice was on the council for Raising the Bar for 15 years, a non-profit group that improved the programing for child care centers. She was also on council for The Home Child Care Association for 15years, which developed programs to improve and enhance the Home Child Care experience. Janice organized and fundraised three motorcycle rides for breast cancer in conjunction with a local restaurant who offered a healthy breakfast to start the riding day. This included route organizing and rest stop planning. Janice was a member of the local Lions association in Ontario for a few years and continues to support their programs. Janice has been offering her reading services for the past five years to new authors where she reads and reviews their work to assist them in getting published. Janice has been the Municipal Liaison in Annapolis County for a program called NaNoWriMo (National Novel Writing Month) since 2017. She hosts kick-off events, encourages writers to meet the 50,000 word goal for the month and then host a celebratory event. Janice has also scheduled events at the Bridgetown and Berwick Libraries to create awareness of NaNoWriMo. She has been a very active member of the Bridgetown and Area FOL (Friends of the Library) since 2015. Janice is currently the secretary and treasurer, positions she held since 2019.We are nominating Janice embodies all the qualities of a model citizen. She gives of her time and energy to any organization who needs her services.


_________________________________________________________________________________________________________________

G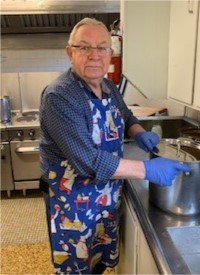 UNN, Brian
Nominated by Clementsport Legion, Branch #122

Comrade Brian Gunn has been a volunteer most of his adult life. He started volunteering with the Annapolis Royal Fire Department in 1964 where he served for over 32 years. During this time he helped to raise funds to improve the interior of the fire hall, and purchase vehicles and new equipment. He held positions of Training Officer, Fundraising Bingo Treasurer, and Fire Prevention Officer. He also started Junior Fire Fighters (JFF) program and organized fund raisers to send the junior firefighters to assist at the Special Olympics in Halifax. He became a volunteer with Upper Clements Ball Park in 1991, where he raised funds to build the new ballpark, canteen, children's playground, storage garage, dugouts, ballfield equipment and maintenance equipment. In 2000, he joined the Upper Clements Hall Society, where he again assisted in fundraising and building maintenance until 2019. He also fundraised for Breast Cancer in 2010 by helping with the annual Scrap for a Cure program - food prep, decorations, tear down and clean up. The event ran for two days and raised well over $50K that was donated to the Margret Solsman Fund. Consistent with volunteering in his Community, Brian was an exemplary volunteer as a Scouts Canada Leader. In 1983, he volunteered as a Beaver Leader with the NCR District Ottawa. Moving to Barrington Passage District in 1985, he started up two Cub Packs and a Scout troop and fundraised to pay for 12 Scouts and three Leaders to attend CJ 88 in PEI. Moving to Annapolis Royal in 1991, he served as a Scout Leader for four years, then as a Venture Advisor, Group Committee member, District Commissioner and finally as a Zone Commissioner in 1999. Nine years ago, Brian joined the Clementsport Legion as an Airforce Veteran and quickly advanced to become an accomplished and skilful Officer. He has been a member of the Legion Colour Party, including many Branch Standing Committees and 2nd Vice President. Currently he is serving as the 1st Vice President. Brian is well versed in the day-by-day management of the Branch and quick to volunteer and/or jump in the breach, to assist or help a fellow Officer or Committee chairperson. He is always at hand to help with the various events, such as volunteering in the Branch kitchen, preparing and serving at Friday Suppers, Tuesday evening Hall Bingo and Wednesday morning Coffee Club, plus any heavy lifting.
_______________________________________________________________________________________________________________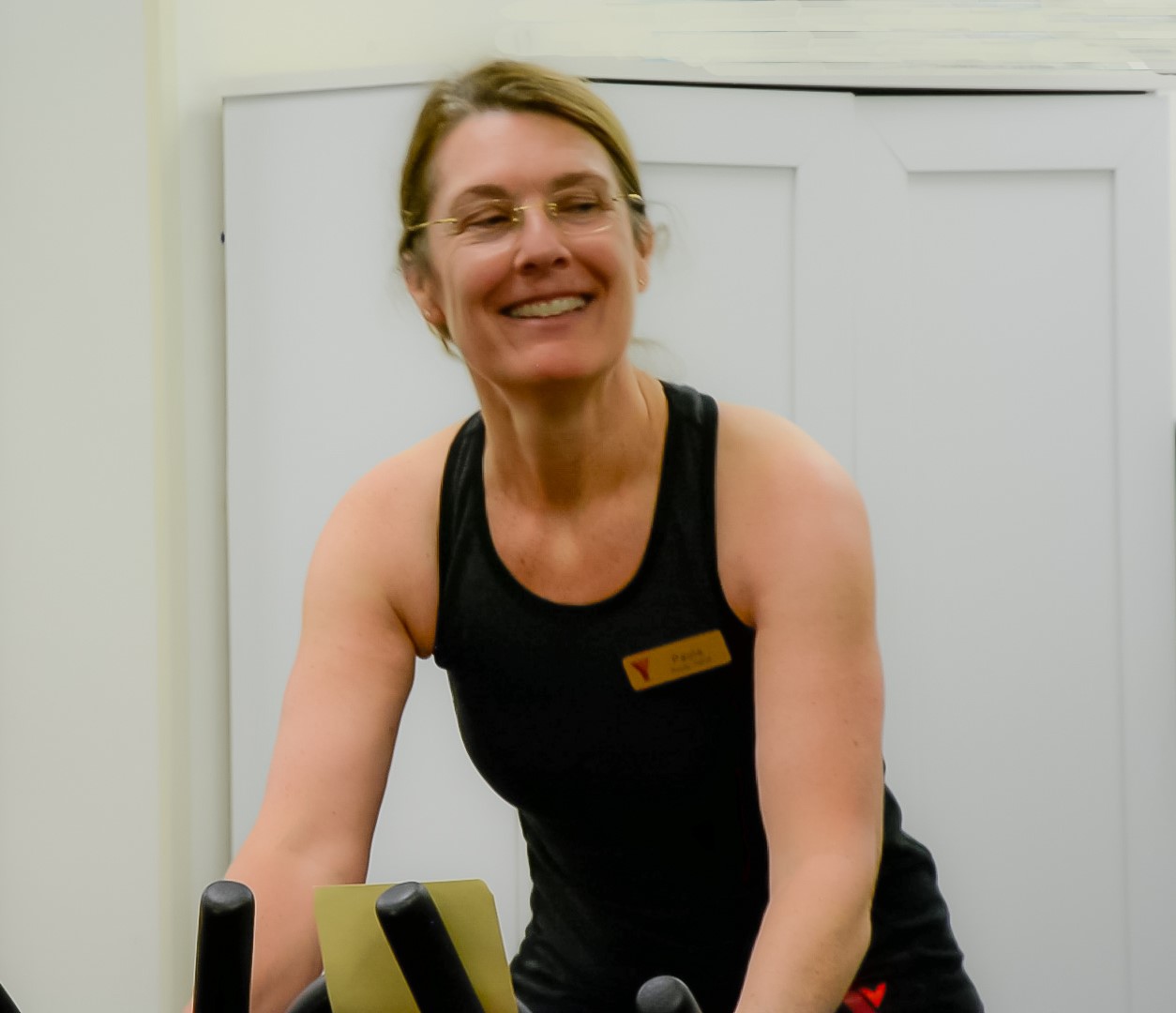 HAFTING, Paula
Nominated by Fundy YMCA

Paula has been a volunteer with the Fundy YMCA since 2014, but her journey began long before that. Paula was a member of the YMCA but decided she would like to support the YMCA, by giving back to her community. She wanted to teach a cycle class; however, at this time she did not have her certification. She was going to have to complete the YMCA Cycle course and its 50 hour apprenticeship. In addition, she would be required to complete YMCA Child Protection Training, First Aid CPR and complete various backgrounds checks, before she could volunteer. Paula rose to the challenge and successfully completed the training. Paula is now a dedicated instructor who consistently comes prepared for class. She always inspects the cycle studio and bikes for hazards and helps members set up their bikes appropriately. She is passionate about her work and always has time to talk with members. Paula works hard to ensure her training is up to date and current. This involves attending various workshops and training events. Paula continues to support the YMCA in these difficult times as she leads by example. We are so very appreciative for everything she does. She is a true volunteer at heart.

_______________________________________________________________________________________________________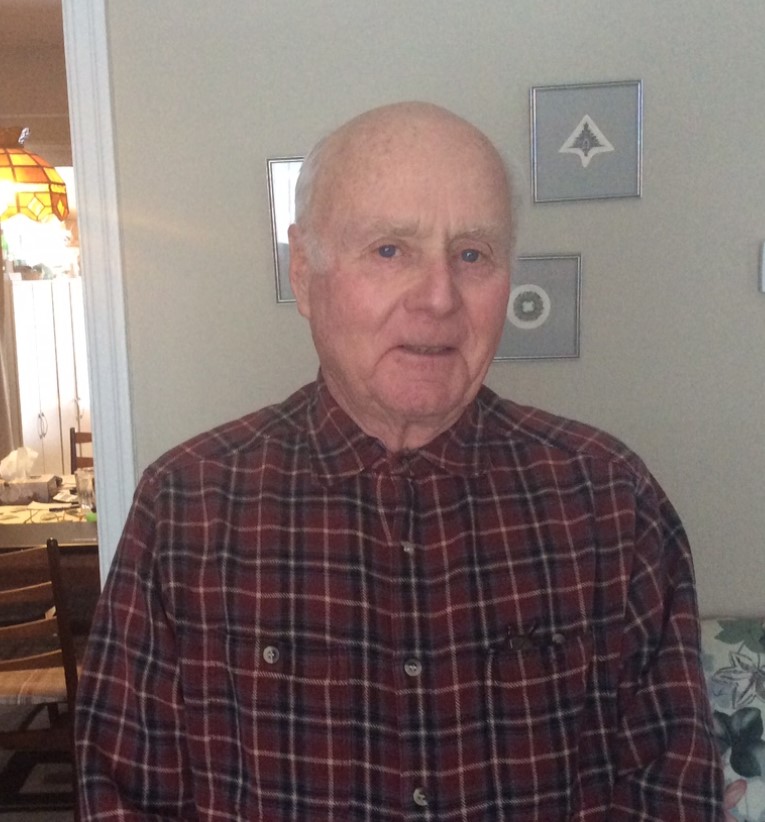 HARDEN, John
Nominated by Cornwallis Park Community Association

John moved to Cornwallis Park in 1998 from Ontario where he had worked for almost 35 years with Air Canada. In 2000, he moved to Bear River and in 2010 moved back to Cornwallis Park. He is part of the Bear River Agricultural Society and volunteers at the Digby County Exhibition on the gate and organizing the Fall vehicle storage. In 2006, he joined the Bear River Fire Department where he organizes their monthly breakfasts, as well as helping at all other events. When a CAP Site opened in the Cornwallis Park Community Centre, he became a Supervisor and was also a volunteer with their free Income Tax Program. John is also Treasurer of the Digby East Fish and Game Association Gun Club. He is an ardent worker at Felker Hall Community Centre, helping with monthly breakfasts - cooking and cleaning up; setting up and working for annual auction fundraiser; picking up and preparing meat for bingo, and ready and willing to do whatever is needed. He is a definite asset to the Community.
_______________________________________________________________________________________________________________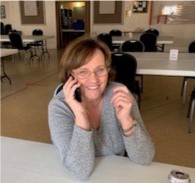 HERLT, Lorraine
Nominated by Clementsport, Branch #122

For the past 16 years Lorraine has fully gained the reputation of being a most willing, highly dedicated and hardworking Volunteer; in both the Clementsport Legion and the Cornwallis Park Community. Lorraine began volunteering in 2006 as an unpaid member of the Cornwallis Historical Association - later known as the Cornwallis Military Museum (CMM), where she assumed various positions such as: curator, gift shop coordinator, secretary, fundraising and the primary liaison officer for the HMCS Acadia Sea Cadet Summer Training Centre (CTC), whereby she briefed the many course members on the Museum and Naval history. For three years Lorraine was the chair of the Museum Closing Committee; yet, recently the Museum was closed so now she takes a very active part in volunteering at Felker Hall Community Centre. Over the years, and consistent with volunteering with the Museum, Lorraine has been very active in the Clementsport Legion as a reliable volunteer, who has taken part in the building of the new large outdoor deck, major indoor renovations and redecorating projects - for which she was awarded a Legion Certificate of Merit. To date, Lorraine can readily be seen volunteering in the Branch kitchen, preparing and serving at Friday Suppers, Tuesday evening Hall Bingo and Wednesday morning Coffee Club - not to mention her really dedicated and voluntary role as the monthly Branch Executive Committee Recording Secretary.


________________________________________________________________________________________________________________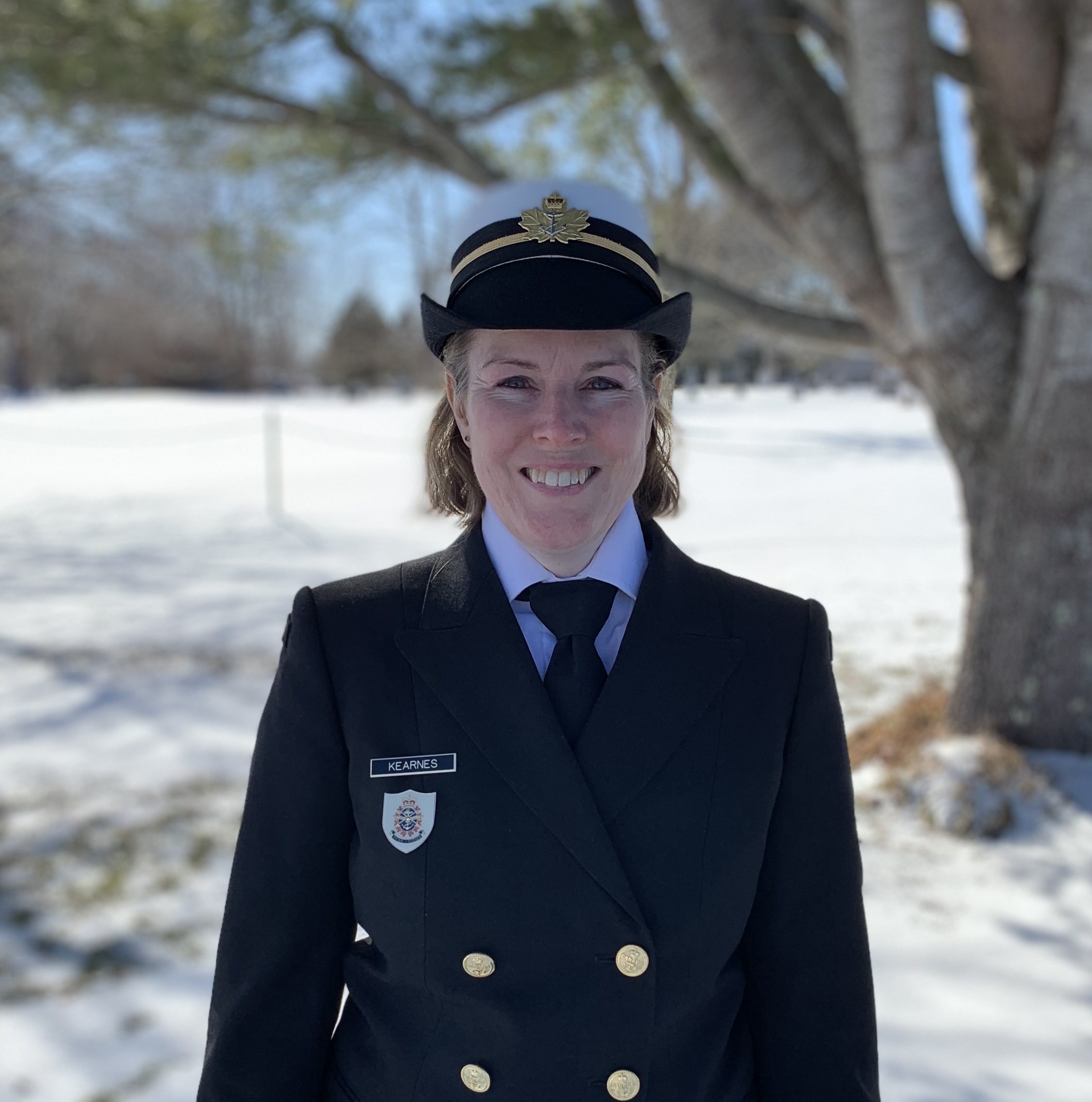 KEARNES, LT(N) Nicole
Nominated by Cornwallis Branch, Navy League of Canada

Lt(N) Nicole Kearnes is a volunteer Training Officer with the Royal Canadian Sea Cadet Corps (RCSCC), 26 Cornwallis. Sea Cadets welcomes youth between the ages of 12 to 18 regardless of income, race, religion, culture or other socio-economic factors. Nicole joined the Sea Cadets in February 2014 as a Civilian Instructor but discovered there were more development opportunities as an Officer, positioning her to better support the Cadets. Nicole has continued to take courses first as an Administration Officer and then as a Training Officer so she could continue to give back to her Cadets and be the best leader she could be. As a Training Officer Nicole is responsible for setting up training, Cadet engagement, finding instructors, swapping instructors, creating schedules, answering messages from parents and Cadets, reporting, submitting applications for Cadets to take courses and for summer camp staff positions, being references for the Cadets for civilian jobs, preparing for future classes, Cadet awards, Cadet opportunities and events. She also arranged volunteer (community service) events with herself, other Officers and Cadets before COVID-19. Nicole attributes her success with the Cadets to gaining their respect and trust, praising them for their efforts, and then working with them so both she and the Cadets grow and learn. She sees what can happen when youth are actively engaged in Cadets, the confidence and the self-esteem … the sky's the limit. Nicole knows firsthand, and with her own children, how very important Cadets is for an individual. She firmly believes she would not be where she is today with a great full-time job that she loves, willingly taking on more challenges, improving her professional development, and better able to take on difficult situations, if it were not for the Cadet organization. It has given her strength, courage, and confidence; attributes she has needed as an adult. Nicole is highly regarded by her peers and is valued as a reliable and dependable Officer; however, the onset of COVID-19 has really demonstrated Nicole's commitment to the Cadets. The public health measures to control COVID-19 meant no more weekly or weekend in-person training and interactions and later, no summer camp. Nicole wanted to continue right away with Cadet training, to bring some kind of normalcy to the Cadets. Entering these uncharted waters, 26 Cornwallis was the first Corps in Atlantic Canada to get virtual classrooms up and running in what Nicole called "Cadets Online". Nicole wanted the Cadets to feel like the Corps still continued to exist even if training wasn't in the traditional form. Some Corps did not continue training or Cadet engagement, 26 Cornwallis did both. Nicole knew virtual training would be a lot of work, and that it was unprecedented, but she was up for the challenge. Now in addition to her usual responsibilities there is developing Power Point Presentations, editing and creating videos, helping senior Cadets with their on-line presentations to other Cadets, and sending out presentations, activities and You Tube videos that staff and senior Cadets have made. Nicole is in regular contact with parents and Cadets to make sure the Corps is still a presence in their lives, even if they cannot join in with every on-line training session. Although the training and learning has been quite different in this past year, Nicole still sees growth in the Cadets as she continues to challenge them in non-traditional ways. In Lt(N)

Nicole's words: "I have a job and I take it very seriously. I am growing youth into leaders of the future and for that reason, I dedicate many hours, sometimes days, weekends or weeks, to my Cadets and potential Cadets of the future. I want them all to have as many opportunities as possible to open doors for them that they would not normally have, if they were not in the Cadet organization. That's why I volunteer."


_________________________________________________________________________________________________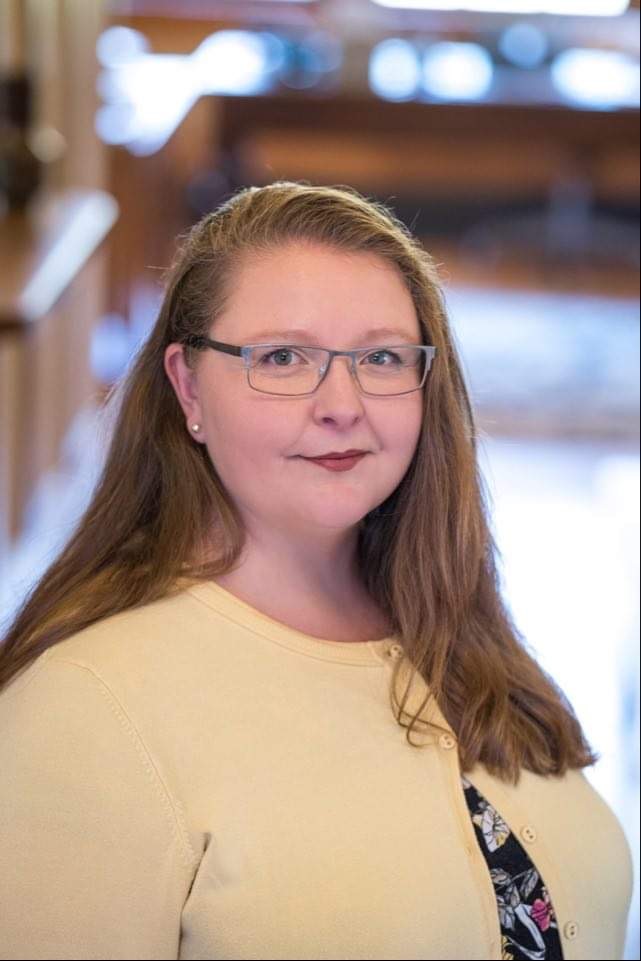 MACDONALD, Adele
Nominated by AIRO / Annapolis Investment in Rural Opportunities

Adele was brought up to be a volunteer...it was part of her family's culture....so when she moved to Annapolis Royal eight years ago with her husband Bill, she jumped in with both feet. Adele's business experience is based on her knowledge of internet and social media marketing. Since relocating from British Columbia, she's volunteered for the Town of Annapolis Royal as vice chair of the Marketing and Economic Development Committee; as a member of the Communications Committee of the Annapolis Board of Trade; as a member of the Board of King's Theatre; and as a devoted feline foster mother with CAPS - the Companion Animal Protection Society of Annapolis County. The highlight of Adele's volunteer history in Annapolis Royal and Annapolis County is her founding of the Facebook group named Caremongering-AC: Annapolis County Community Response to Covid-19. Her giving nature and problem solving expertise have risen to the forefront in this pandemic. She recognized very early in the game that communication was paramount...and people really didn't know where to find the kind of information that would keep them safe. So on March 16, 2020, she created Caremongering-AC. This private group, now 999 + members strong, has been instrumental in giving concerned people a forum filled with facts and information. It is the total opposite of "scaremongering". The creation of Caremongering -AC, over a year ago, has had an incredibly positive impact on the mental health of our community. By providing an outlet that lets members help each other with small kindnesses, Adele brings people together. By providing and stressing facts - as opposed to rumours -Adele has made the complicated and dangerous pandemic into something that can be understood. She updates the page as often as necessary. She vets links and posts updates from the Province. In other words, she brings clarity to the mass of uncertainty that a pandemic creates. It isn't all good news, but it is true. And in these days of "fake news", the truth is a critical and refreshing change.

_______________________________________________________________________________________________________________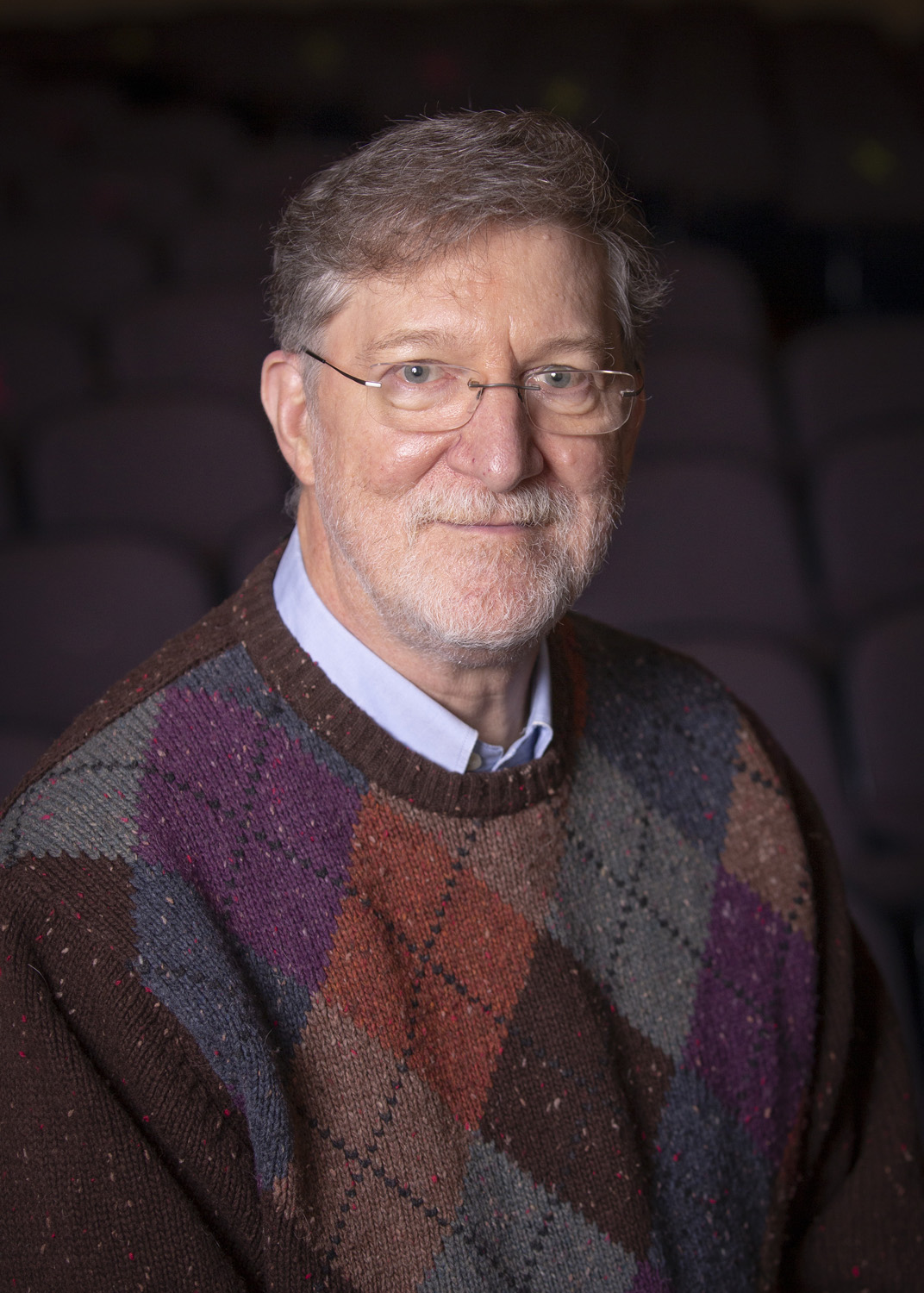 MAY, Tom
Nominated by King's Theatre

In September 2017, a day after he arrived to begin life in Canada, Tom attended his first rehearsal with Annapolis Voices. A year later, he was serving as Secretary/Treasurer of that organization. In 2020, Kay Whelan assumed the Secretary responsibilities while Tom continues to serve as Treasurer. This change was due to the fact that Tom had taken on a second major volunteer commitment. He joined the Board of King's Theatre in April, 2019 and became Treasurer in June of that year. He has served in that role since that date. Currently, he is also Chair of the Finance Committee, and serves on the Executive, Facilities, HR and Governance committees. Tom is also the King's Theatre Board Representative on the King's Theatre Foundation. Tom commits an immense amount of time to these roles. But, it is as Treasurer/Finance Chair that he puts in endless hours organizing the Theatre's financial reporting systems, ensuring that the Board is well-briefed on the Theatre's finances and well-prepared to handle the growing challenges posed byCOVID-19. In addition, Tom has spent incalculable hours working and training with King's Theatre administration and ticketing consultants to implement the new Box Office platform and to integrate it with all aspects of Theatre Fundraising, Memberships, Marketing, Financial reporting and Online Transactions. He estimates that wearing all these hats takes up over 15 hours a week. "Annapolis Voices and King's Theatre are my only two volunteer areas of focus. I'm not sure that my schedule could accommodate anything else," he laughs.

"Tom May is a real asset to Annapolis Voices and plays a leadership role in the choir. Tom also took on the task of Treasurer for Annapolis Voices and is doing a meticulous job. He is a very approachable person who is willing to help out in any aspect of the choir. He helps tenors with their parts and helps people like me who might have trouble with computer issues pertaining to the choir. I heartily support his nomination." - Kay Whelan, Secretary, Annapolis Voices

"I wholeheartedly endorse Tom May as King's Theatre's nominee for Volunteer of the Year. His professional experience as past CFO of both the Baltimore and Boston Symphony Orchestras has paid huge dividends to the theatre. His strong support of the Executive Director has played a major role in ensuring that the theatre weathers the COVID storm. He has worked tirelessly with the Box Office staff in the recent implementation of a new Box Office system. As well, he assumes key roles on the other committees he works with at the theatre. He is always generous with his time and support of the theatre's staff and volunteers in any capacity which is required. His professional competence, shared experience, hours of work and dedication to the theatre is simply amazing." - Nigel Wallace, Vice Chair, King's Theatre Board; Chair, Fundraising and Nomination Committees; Member, Finance Committee.

(Photo Credit: Dan Froese)

__________________________________________________________________________________________________________________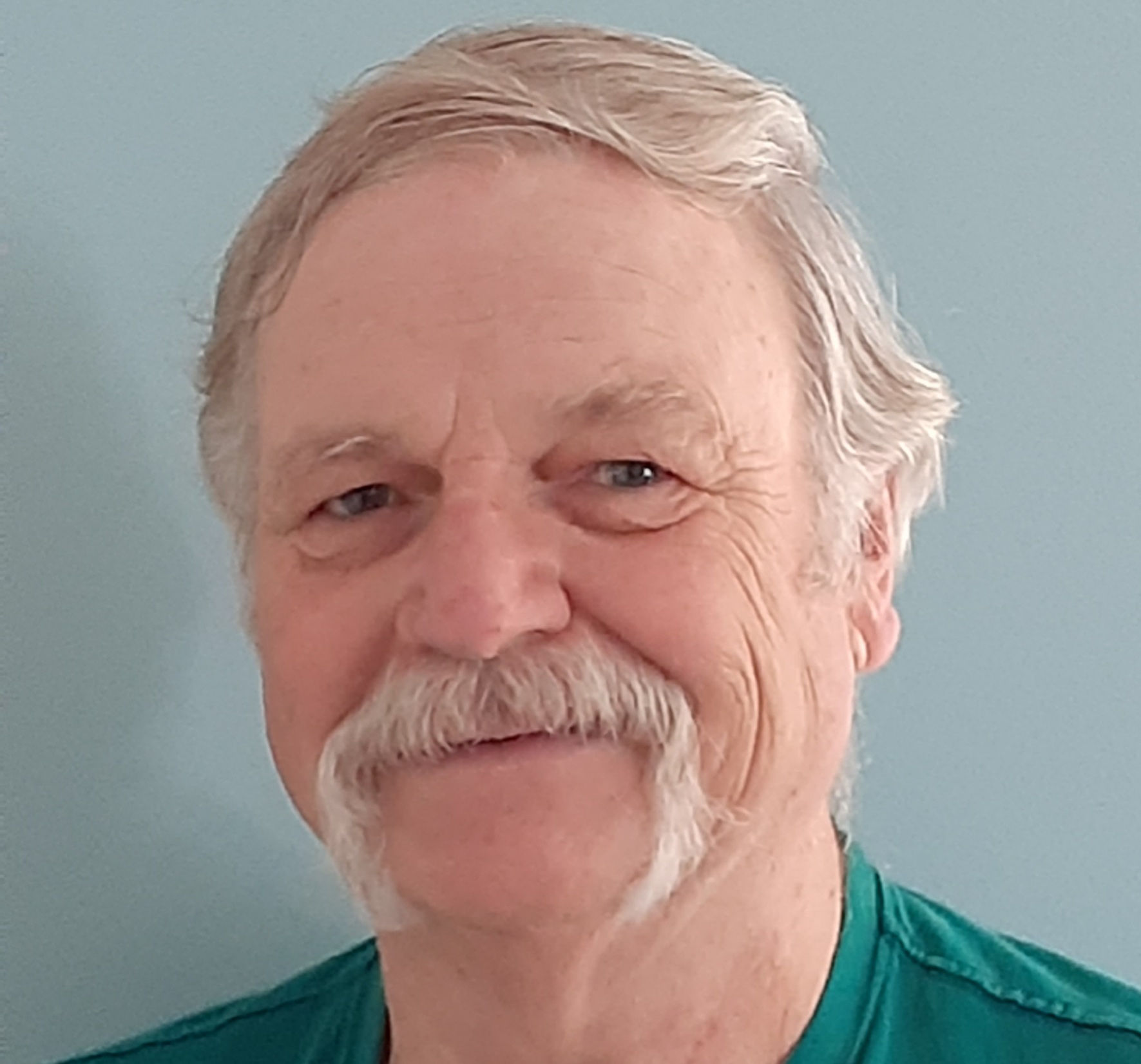 MCDONALD, Paul
Nominated by Tupperville School Museum Society

Paul volunteered to serve on the Tupperville School Museum Society Board of Directors a relatively short time ago. This "new blood" has been a significant asset to the little group. He is a stickler for proper procedure and has improved the Board's performance during our meetings by keeping everyone inline with Robert's Rules of Order. Combined with the guidance of Chair, Susan Olin, the meetings are much more professional. His overall advice has been invaluable .Of particular significance were Paul's efforts, serving on a sub-committee, which resulted in the Society being awarded two significant grants this past year, one from the County of Annapolis and one from the Department of Communities, Culture and Heritage. It was Paul's past volunteerism that gave him the experience that resulted in the proposals being successful. The county grant has been applied to marketing efforts as well as a complete renovation of our office space including upgraded electrical service. The museum now has hot and cold running water, a new sink and counter and a proper workspace for staff. The provincial government grant has resulted in an improved washroom facility and a new accessible stage. However, the majority of the funds will be put towards increased accessibility around the site, including improved parking, ramps, stage, baby change table, fencing, and mobility devices. Our museum and grounds will be much more welcoming to all. Paul has arranged for a small portion of this work to be done by local contractors but has completed the majority himself with some sweat equity from Board members. We are most appreciative of Paul's efforts.
Here is a brief history of Paul's involvement in community work: In the USA, Weymouth, Massachusetts: Civil defense involvement. Notable contribution during the blizzard of 1978. Driver for the press, doctors and nurses. Food deliveries. Shuttling persons for medical appointments. Radio relay operator. Worked with the National Guard in defense of shoreline properties. Has lived in Nova Scotia for the past 36 years. He has volunteered with the First Annapolis Scout Troop, all sections, for 13 years. He holds three woods badges. Other activities - West Nova Energy Wood Coop board member; Medway community forest board member; a county councilor serving on many community boards and has served on the St. Mark's Church (Perotte) building committee. Finally, Paul is currently serving on the Board of Directors of the Tupperville School Museum Society as Grant writer and project coordinator. He is experienced in carpentry and landscaping.


_____________________________________________________________________________________________________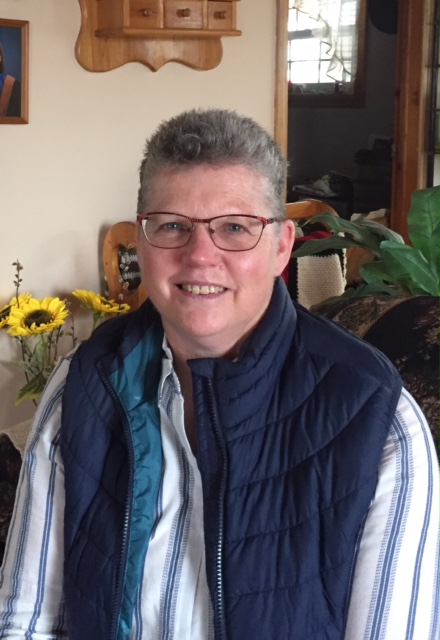 NOBLE-BROWN, Donna
Nominated by Wilmot Community Centre

The Wilmot Community Centre Board of Directors is very pleased to nominate Donna Noble-Brown as their "2021 Volunteer of the Year." Donna has been an integral part of the Wilmot Community Centre as an original Director on a small team of individuals with a vision for a place of community gathering in Wilmot. A valued community member, Donna is well known not just as a volunteer, but as an athlete, a coach and a supporter of youth athletics. We are very fortunate to have had Donna on our Board since 2010 and would like to recognize her commitment. Donna has played a key role as our Secretary, a role which involves recording the monthly minutes as well as partaking in the hall improvements. Notably, she has played a crucial part in securing grants for the hall and always seems to find time to lend a friendly helping hand where needed to ensure our hall is a place where everyone feels welcome and enjoys themselves. Volunteering has been a very important part of Donna's life for over 20 years as she took part in many minor, summer and high school sports in the capacity of manager, assistant coach and coach positions. She is most passionate about seeing young people have the opportunity to participate in sports, as there are many life lessons to be learned as well as lifetime health benefits. Giving back through sports and local organizations has always been of great importance to her; undoubtedly due to the support she received from the community in her youth, which helped her reach her athletic goals. Donna grew up in Wilmot, attended local community schools, and attained her B Sc at NSAC in Truro. Throughout her schooling days, she participated in multiple sports and attained many accomplishments including two Provincial Team Sport Titles and an ACC Basketball Championship. She is very proud to be a 2-time Team Inductee into the Middleton Sports Heritage Wall of Fame as well as an Athlete Inductee. She has also given back to the Middleton Sports Heritage Wall of Fame Committee making her impact as Secretary for 14 years and has enjoyed being a part of the celebration of local sports history. For Donna, her family has always come first, followed by volunteering in her community – she gives thanks for the opportunities that have come her way and continues to give up her free time to help others. She is very deserving of this award as so many have benefited from her ongoing positive, energetic and caring support for the Wilmot Community Centre and beyond with the youth and sport in the local area –congratulations, Donna!


_______________________________________________________________________________________________________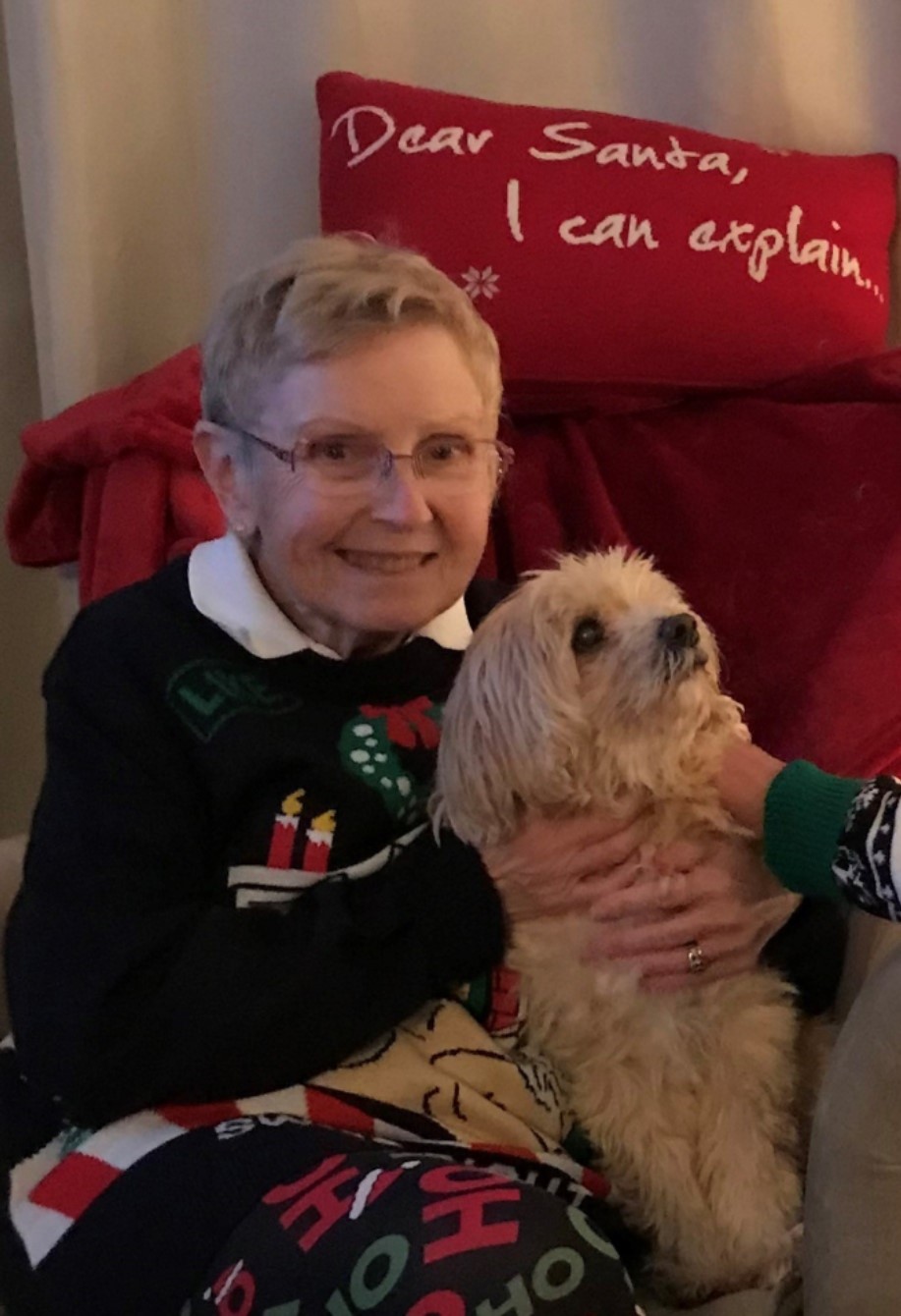 NORDLAND, Lynn
Nominated by Cornwallis Park Community Association

Lynn grew up in Halifax where she started volunteering as a child in her church and in her community; although it wasn't called volunteering back then, it was just something that people did. As a young adult she was a member of the Halifax IODE, delivering food, clothing and general support to those in need. In 1967, she married Pete and over the next 33 years she became involved in groups and activities wherever they were posted. Lynn described it as a way of life: "Whatever we did, whatever club we joined, either both of us volunteered, or we volunteered each other." Lynn's volunteer activities as a military wife started with Pete and she volunteering in a Sunday evening supper club (Club 22) in the Wardroom of CFB Shearwater. Subsequent postings saw her being part of a wives' club that worked numerous functions in support of the Officers mess and 441 Squadron in CFB Baden-Soellingen, Germany, and being part of the wives' club that supported the CFB Winnipeg Officers mess. That wives club also started a school lunch program for kids that lived too far from the school to be able to go home. In 1990/91, she was part of the CFB Shearwater wives' group that developed the first Family Support Centre in Canada for military families during the Persian Gulf War "…there were so many young wives…they sent us to Ottawa… it was so much fun!" All Canadian Forces bases soon developed similar organizations, based on the Shearwater effort. In September 1997, Pete and Lynn moved to Cornwallis Park with Pete retiring in 2000. For the next 16 years Lynn was the chief coordinator for the quarterly breakfasts hosted by the Cornwallis Military Museum at Felker Hall Community Centre. But even before becoming a volunteer at the Museum Lynn "signed on" to be a volunteer at Felker Hall. For the last 24 years Lynn has helped in the kitchen at Felker Hall for any function ranging from monthly breakfasts for the community centre, to potlucks, meals, BBQs and coffee parties. As anyone who helps in a kitchen knows, "helping" covers a lot of territory, from making the food, to serving it, and cleaning up after the event! In 2006, Lynn took over the Library at Felker Hall and she remains chief librarian. The Library started off with less than 100 books ("mainly Harlequin romances and Westerns") and now boasts an estimated 5000+ books in a small room, all donated by readers from Digby to Annapolis Royal. The Library is officially open on Tuesday afternoons but during COVID-19 Lynn has been willing to provide one-on-one services so that patrons can continue to pick-up new reading material. The small room requires many other volunteer hours to keep the books in order. One of Lynn's more memorable volunteer roles is assisting Santa Claus as the Christmas Elf at the Felker Hall Christmas Party. She really gets to showcase her many talents which include humor, compassion and boundless good cheer. A hug from Santa (Pete) for the women, or the Christmas Elf for the men, when folks pick up their Christmas parcel is often a highlight of the annual (usually!) event. Lynn has always seen volunteering as "just something you do". Over the years volunteering has become a way of life; allowing Lynn to navigate unfamiliar waters and to meet new people. She's a dedicated and committed volunteer and the Cornwallis Park Community Association owes a great deal to Lynn's joie de vivre and passion for helping others.


_______________________________________________________________________________________________________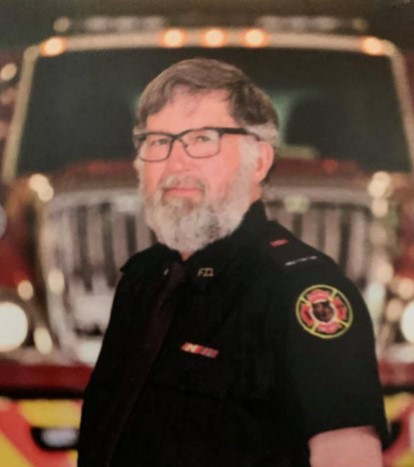 READ, Allan
Nominated by Bear River Fire Department


For the past 45 years Allan has been an active member of the Bear River Fire Hall Department where he has served in many positions, including Lieutenant, Captain, Deputy Chief, as well as the Current Treasurer; a position he has held for over 20 years. Allan has a strong fire service family background - his mother spent over 45 years on the ladies auxiliary, his brother was a member of the Bridgewater Fire Department, and his father was a member of the Bear River Fire Hall. You can also find Allan volunteering for the local cemetery where he keeps the Mount Cope cemetery in good working order.
_________________________________________________________________________________________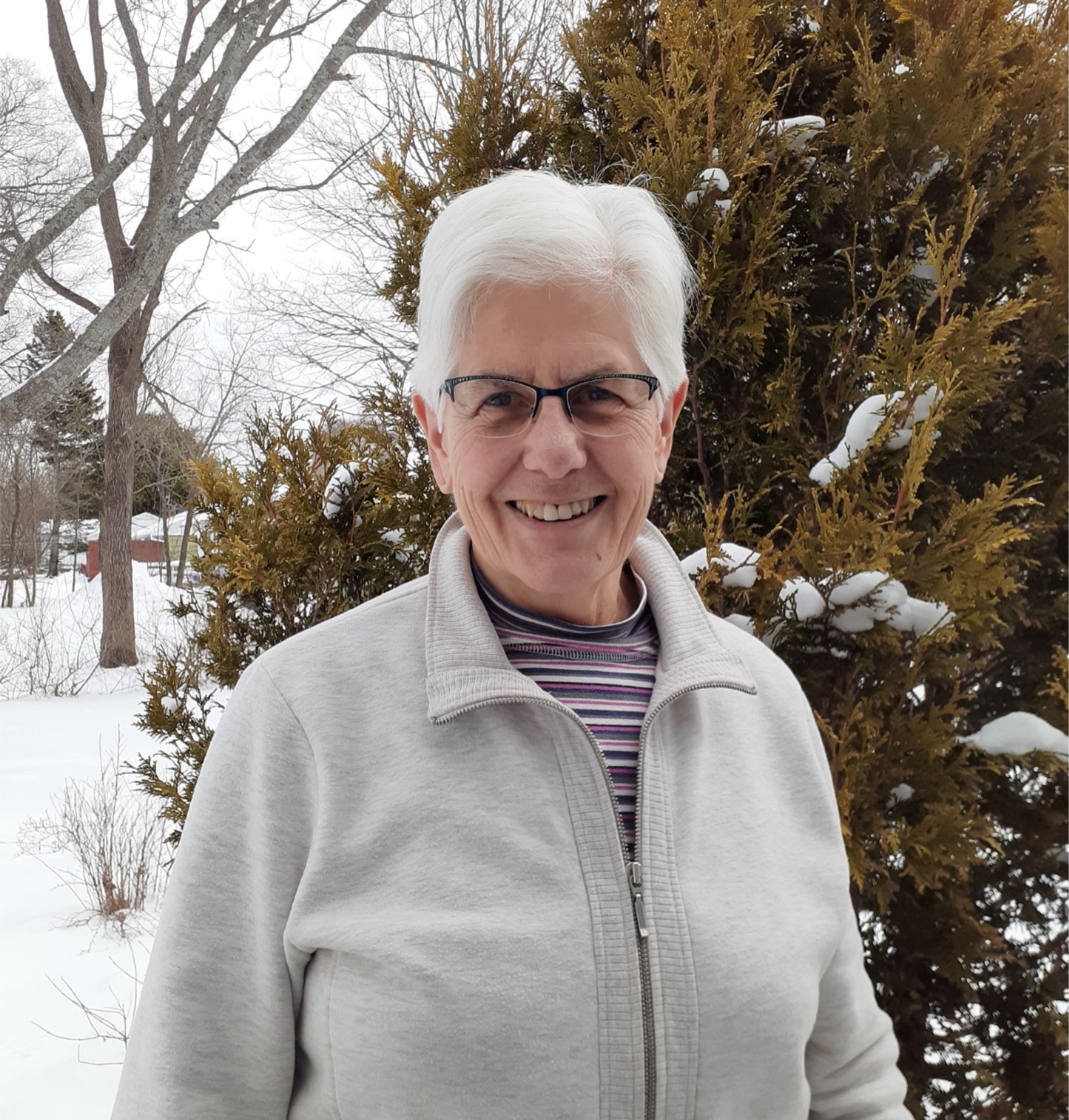 RICE, Maggie
Nominated by Clean Annapolis River Project

The Clean Annapolis River Project is pleased to present Maggie Rice as our Volunteer of the Year. Maggie is one of those people who jump in to help wherever help is needed. She arrived in Annapolis County in 1975, having started her life in Australia. She and her husband began eco-tourism before it was even a name! They had a campground, a youth hostel and a canoe tripping operation on Sandy Bottom Lake and took part in the life of the surrounding community where Maggie served in various capacities with the Milford and Area Community Association and helped fund-raise for the first and subsequent Maple Fests. In the 1990s Maggie became active in the Clementsvale Baptist Church where she volunteered her time as church clerk. Her proficiency for and love of music led her to give her time to assist the church organist and to sing in the choir. She also played in a band at The Little Red Barn for several years. Later in life, Maggie became a member of the Telephone Pioneers; a group of people connected to the telephone company who distributed funds to charitable organizations in the community as well as making "heart pillows" for heart surgery patients and volunteering to help with a reading program in the local elementary schools. Maggie has served on the Board of Directors of the Nova Scotia Branch of the Canadian Bible Society and in recent years has become very active in the Bridgetown Baptist Church, presently serving as secretary. She is also secretary of the Centrelea Cemetery and treasurer of the Bridgetown Atlantic Baptist Women. She continues to volunteer her musical abilities filling in as church organist and accompanying a singing trio. Maggie has always been concerned about our environment and lives as environmentally consciously as possible. She sits on CARP's Board of Directors and has taken charge of CARP's membership campaign, helping to expand our numbers. She volunteered to do "whatever needs to be done!" CARP is very fortunate to have such a capable and willing volunteer as Maggie Rice.


______________________________________________________________________________________________________________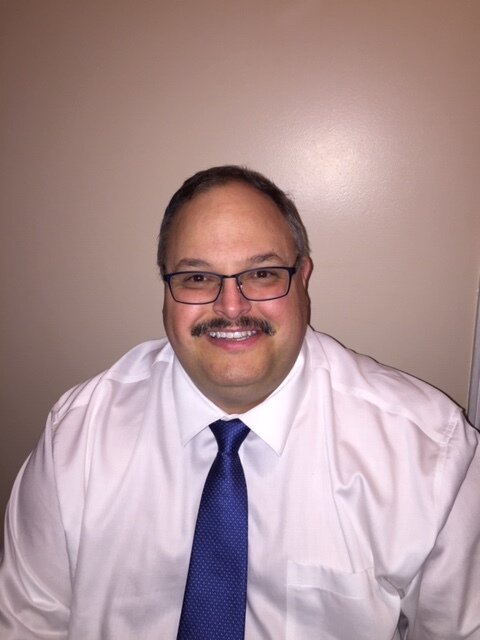 SMITH, John
Nominated by Annapolis Community Health Board

John Smith is originally from Newfoundland, and now lives in Bridgetown. In addition to co-chairing the Annapolis Community Health Board (ACHB), he is on the Board of Directors of Mountains and Meadows Care Group holding the position of chair of Finance and Secretary. He is also a member of the Lions Club and the Legion. John enjoys photography, target shooting, history and reading. John's involvement with the ACHB is a natural fit. He describes himself as "a lifelong volunteer with many community and youth based organizations as well as advocating for persons with disabilities in NL," and says he "felt it was a natural progression to seek an organization such as the CHB to continue that work. The CHB has many opportunities to effect health mindset change and work the community partners to help people of all ages. "John's contributions to the Annapolis Community Health Board have included representing the Western Zone at the provincial level, and involvement in the Wellness Fund Committee, the Membership Committee, and the Health Equity Committee. John is also the ACHB's official representative to the board of Annapolis Active Kids, Healthy Kids. John says, "a healthy community can start with organizations like the CHB who bring collaboration with community groups to further healthy, happy and wellness environments. The CHB's Community Health Plan speaks to many areas that are important to me such as inclusion and connecting with communities, food security, affordable housing, and availability wellness programs and activities. The more we can work together in the community the more everyone will succeed to a healthier lifestyle."


________________________________________________________________________________________________________________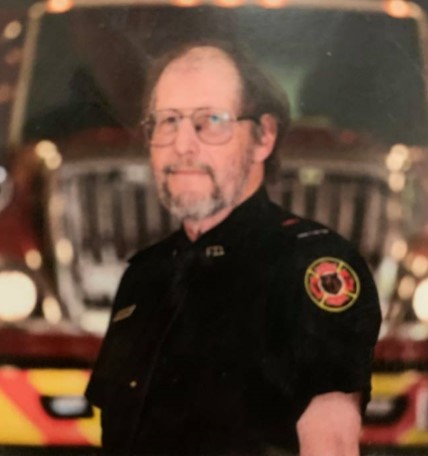 SNOW, Barry
Nominated by Bear River Fire Department


For the past 30 years, Barry has been a volunteer firefighter for Bear River Fire Department. He has also worked with camp Acadia while maintaining his own business at home. Barry and his wife are very dedicated to the fire hall. She is also a ladies auxiliary member, as well as an associate member. You can find Barry at home, at the campground, on his sailboat or, most likely, at the fire hall helping out in any manner he can.
________________________________________________________________________________________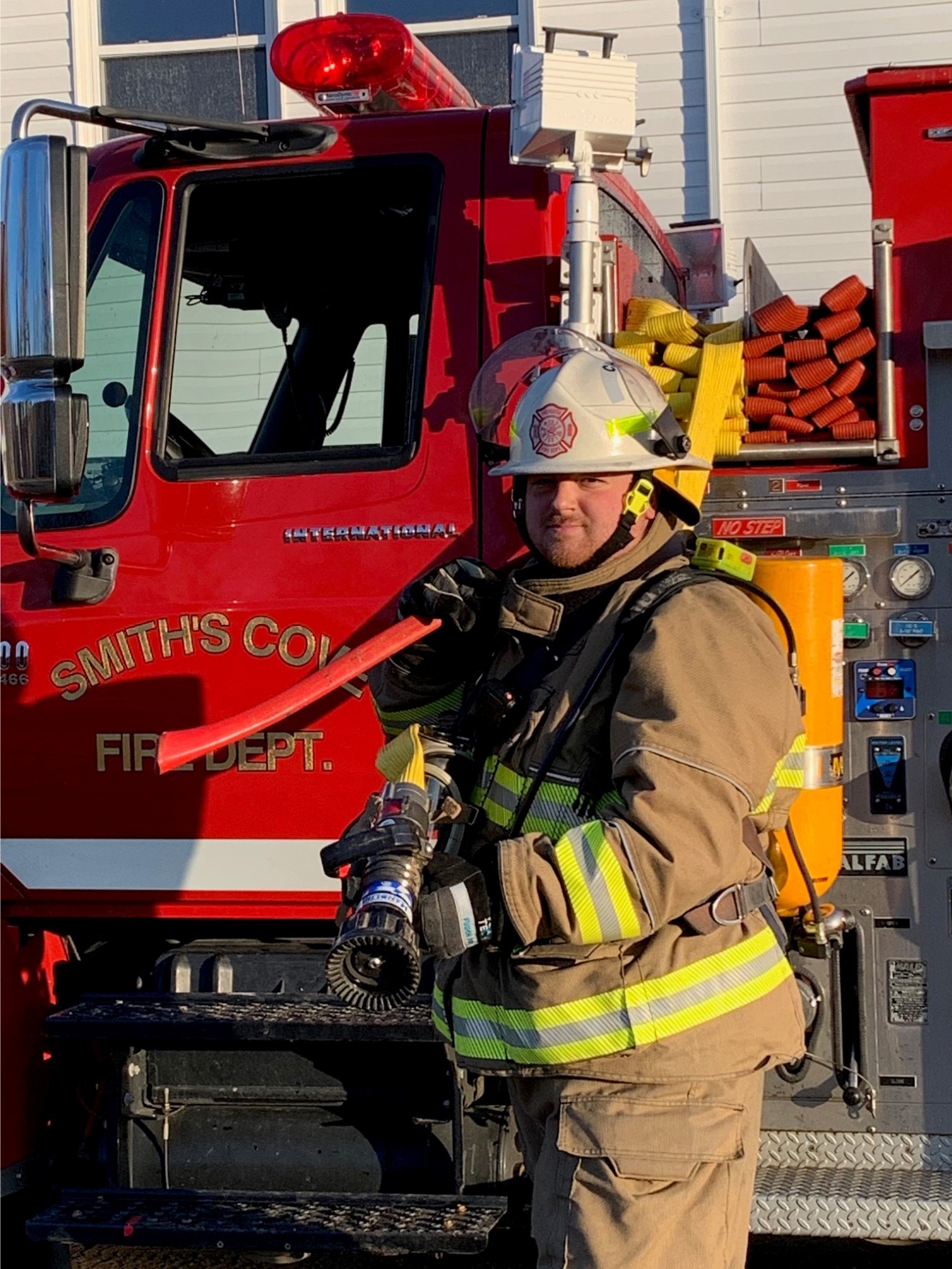 SNYDER, Joshua
Nominated by Smith's Cove Fire Department

Joshua has been a volunteer firefighter for almost 15 years, 10 of those have been with the Smith's Cove Fire Department where he started as a firefighter and worked his way up to being Chief at the young age of 27. He has put his heart and soul into the fire department, always going above and beyond to ensure the department and its firefighters have what they need to do their job well. When he took over as Chief almost everyone's gear had expired and was no longer safe, fire trucks were in need of repairs as well as other tools and equipment needed a major upgrade. He found ways to fundraise or partner with local businesses, groups and also apply for grants in order to ensure that the firefighters at had the gear that they need in order to be safe on their calls. When the pandemic hit it became even harder to fundraise, but Josh creatively partnered with local businesses to not only fundraise for the department, but to also boost a local business during hard times. Josh also goes above and beyond for his firefighters, lending an ear to someone in need, ensuring that not only their physical health is being taken care of but their mental health as well. Being a volunteer firefighter is not an easy task, especially when lives are lost, Josh makes a point to reach out to everyone to ensure that they are taking care of themselves and offering assistance in getting the help that they might need. He cares for the department greatly and works endlessly to improve it. He has worked tirelessly for months in order to secure funds to order the first new truck that the department will have seen in over 20 years. His passion for firefighting is infectious and now the department has more members than they have equipment for, the firefighters are training better and more effective than ever due to his leadership and the department is stronger than ever. The firefighters are motivated to do their jobs well, train harder, learn more and improve themselves daily. Without Josh's commitment to volunteering for the department, it would not be the department that it is today, being able to serve not only Smith's Cove, but other local areas. This area is very lucky to have him, and I'm sure we will see great things from him!


___________________________________________________________________________________________________________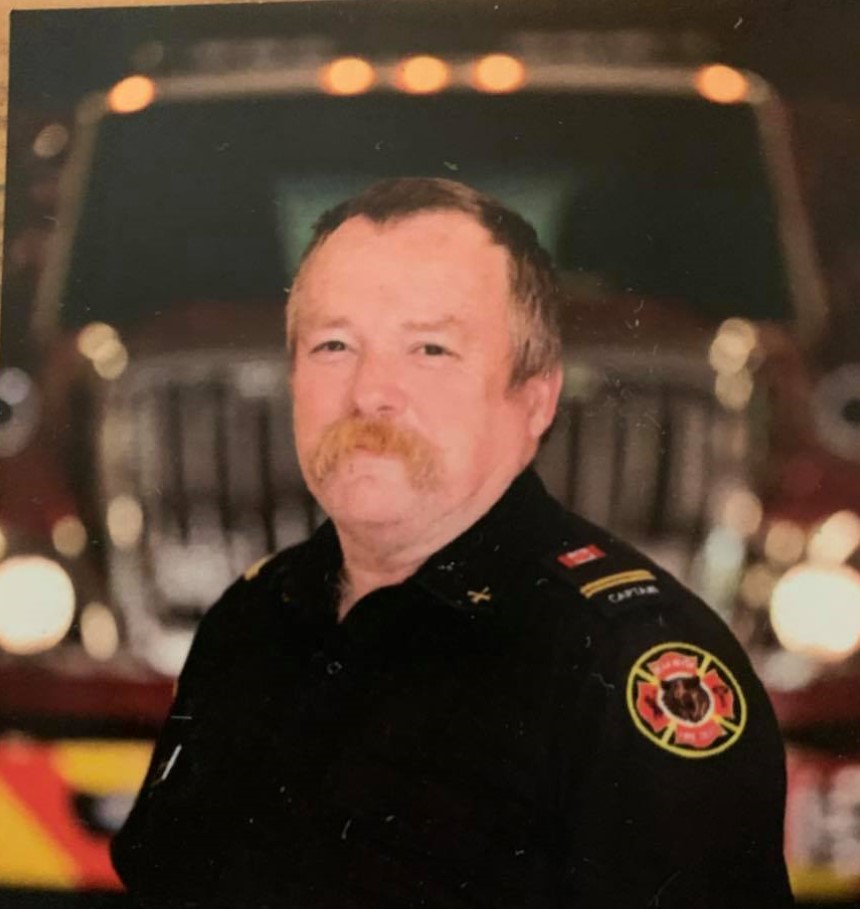 TRIMPER, Barry
Nominated by Bear River Fire Department


Barry has spent the last 20 years as a member of the Bear River Fire Department where he has held the positions of Deputy Chief, Captain, and Lieutenant. He has also spent more than 5 years as a member of the Nova Scotia Fire School where he enjoyed volunteering and helping train volunteer fire fighters. Barry is married with two children, and grandchildren. Aside from the fire hall, he is also a school bus driver for Annapolis Valley Regional Centre for Education. His dedication and commitment is why he has been nominated for this honour.
__________________________________________________________________________________________________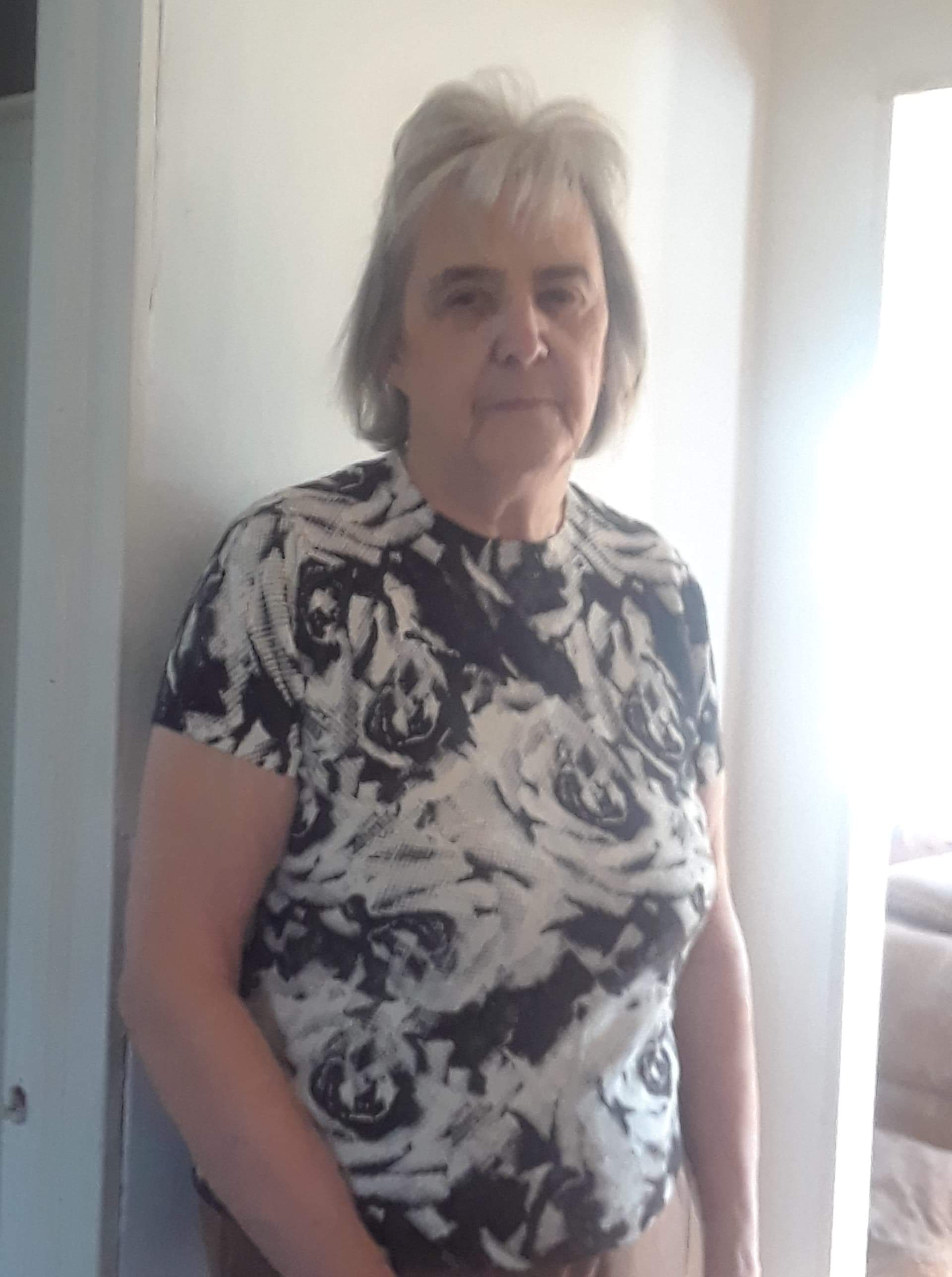 TUPPER, Gloria
Nominated by Round Hill Hall

Gloria became a member of Round Hill Hall in 2008, and served as our secretary for 4 years from 2012 to 2016. We can always depend on Gloria to be there, whether it is to bake, cook or help in the kitchen; act as cashier; set up for a function; or do whatever is necessary to make our fundraisers a success. Her quiet, confident personality and excellent work ethic are positive forces us all. Gloria has the ability to work quietly in the midst of chaos, which is quite a talent. Gloria has spent most of her adult life living in Round Hill with her family. Her chosen career was to be a homemaker and her top priority has been looking after her four children and husband. They are grown now, but she is fortunate to have three of them living in Round Hill and contributing to our community. Gloria enjoys spending time with her family playing dominos, solving jig saw puzzles and just enjoying each other's company. On behalf of the executive committee and all of the other Round Hill members, we want to say thank you Gloria. Her hard work is appreciated.

________________________________________________________________________________________________________________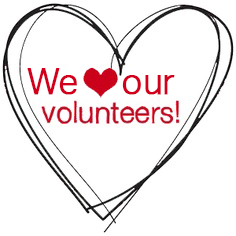 VASCOTTO, Norma
Nominated by Upper Clements & District Community Association

Norma has been an active member of the Clements Historical Society for some years. As part of the effort the Society has undertaken to preserve the history of Clements Township, Norma was part of the lengthy initiative to visit our senior citizens and to record and transcribe interviews held with them. She led the project to document, organize, catalogue, preserve, and record all the historical items the Historical Society has in its possession. She could be seen on Tuesdays at the Clementsport Legion over the years it took to complete this effort. This project will greatly assist researchers in their quest for historical as well as genealogical information.
Norma also served as Secretary on the Upper Clements & District Community Association for some years before moving on to set up a Free Tax Clinic two years ago in which she is also a volunteer.
In addition to this, she has been a driving force behind having the former provincial Park in Upper Clements become a Municipal Community Park. She has been working to have the former Upper Clements Wilderness Park across the road incorporated as part of this proposed park as well. She has involved the community, written letters to the councillor, and has continually been actively promoting this venture. Even though she is no longer a Board member of UCDCA hall, she volunteers to clean the hall monthly. Norma unstintingly gives her time and energy to the community for the betterment of all.

______________________________________________________________________________________________________

WA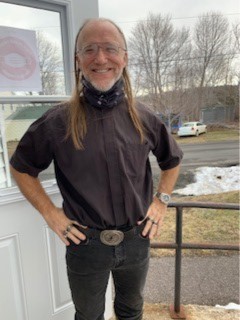 TERMAN, Rev. Nathan
Nominated by Clementsport Legion, Branch #122

Minister Nathan Waterman was elected Branch Chaplain of The Royal Canadian Legion, Branch #08-122 Clementsport in 2014 and has since, volunteered at no cost to the Legion Branch. He voluntary engages in a wide variety of Legion events and activities, many of which are Ceremonial: short Prayers, Consecration of Colours, Blessings, Legion Tributes at Gravesite and Funeral Services, Celebration of Life and Memorial Services such as - November 11th, A Day of Remembrance, the annual Battle of the Atlantic Memorial Service, The Year of The Veteran, Korean Veterans, the 100th Anniversary of The Royal Canadian Navy and The Diamond Jubilee of Her Majesty Queen Elizabeth II, Century of Service. Chaplain Waterman always draws attention to his many sermons. He always and faithfully acknowledges the courage of those veterans who served and died - and that it is our duty and responsibility to work and pray for continued peace in this world. Our Membership and their families are reminded of our freedom and that valour is a gift, those having it never know for sure whether they have it, until the test comes and those having it in one test, never know for sure if they will have it when and if they are next. He was awarded with the Legion Past Officers Medal and Chaplain Bar. An outstanding Volunteer Chaplain, who is highly respected by The Royal Canadian Legion Veteran Members, Community Veterans, Branch Membership and his Community at large.


______________________________________________________________________________________________________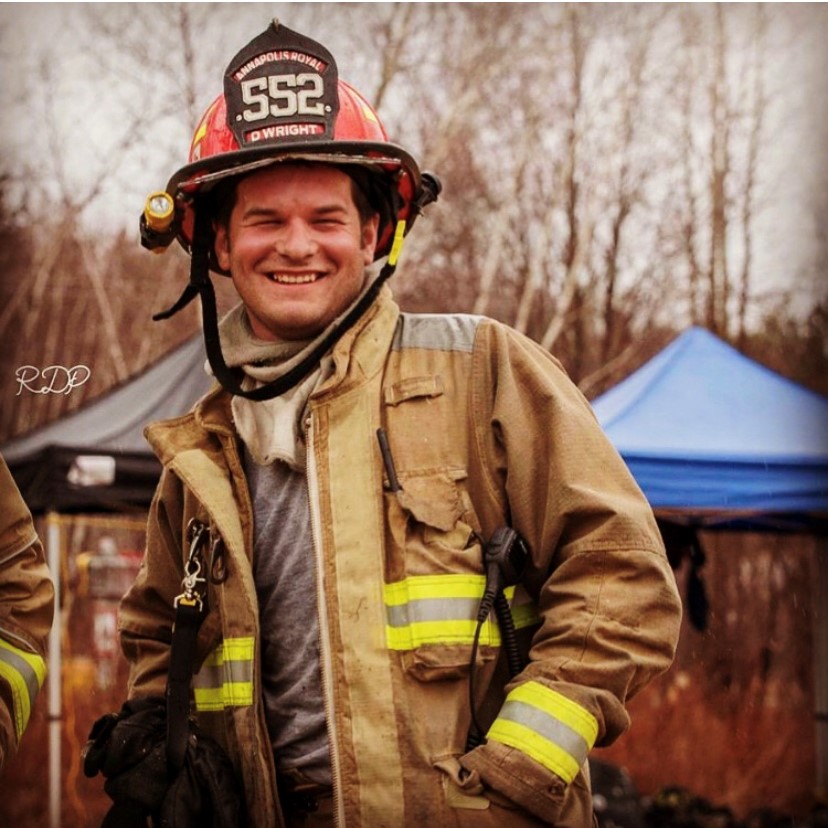 WRIGHT, David
Nominated by Annapolis Royal Volunteer Fire Department


For the past ten years David has been a volunteer at Annapolis Royal Volunteer Fire Department. When David joined the department it was as a junior firefighter until he was welcomed as a full member in 2013. He rose the ranks into a Lieutenants position just three years into his volunteer career, then became a Captain just two short years later. David also undertook the role of Training Officer from 2017-2020. In his down time away from the hall he works full time as a carpenter for a local company all around Annapolis Royal and area. David has many extra-curricular activities to keep him busy such as golf, hunting, fishing and during the winter months he also enjoys curling. David's biggest changes in his life will be his newest title of father in August with his girlfriend, Hayley. David's continued dedication to this community and his fellow firefighters is what makes him a perfect nominee for 2021 Volunteer Week.