Rec's In The House
Rec's In The House! provides you with fun activities to do from home. We want you to stay active, stay mentally healthy, and stay home!
A featured activity will be posted each day and then will be moved to its corresponding tab (shown below). Activities will remain there for you to check out later or do again if it becomes a family favourite.
Here's our daily themes:

Masterpiece Monday - Each week we will provide a themed activity and ask you to send us your masterpiece via email. This may involve, drawing, painting, colouring, a diorama...the possibilities are endless. The activity will be broken up by age categories with a winner in each age group. The winners will be announced the following Monday. Details of each activity will be explained as it is published weekly.
Trivia Tuesday - Sharpen your minds for some family-fun, trivia! Each week you will be challenged with some questions that will test your knowledge on an array of topics. We will try our best to keep them as locally-themed as possible.
Wellness Wednesday - On this day we are asking everyone to take some time to check in and reward yourself for being awesome! We'll provide some wellness tips and activities that will assist in maintaining a healthy you!
Tasty Thursday - This may become a favourite! Every Thursday check in and discover a new recipe that you and your family can make together and eat together.
Fundy Y Friday
- We have partnered with the Fundy YMCA in an effort to keep everyone physically active and mentally healthy. Every Friday an amazing volunteer from the Fundy Y will be offering a session via Zoom.
If you have any suggestions or ideas you'd like to share, whether it be a favourite recipe, some trivia knowledge, a craft, or a wellness tip, please let us know! We'd love to hear from you:
Nadine Barteaux, Recreation and Special Projects Officer
-
nbarteaux@annapoliscounty.ca
Nancy Chisholm, Recreation and Programs Officer
-
nchisholm@annapoliscounty.ca
________________________________________________
Fundy Y (Fitness) Friday
We're changing things up a little bit today and trying Tai Chi...no worries, this one is for beginners.

https://ymca360.org/on-demand/category/20/videos/144


Masterpiece Monday
August 3rd - Masterpiece Monday

TIN CAN WIND SOCKS
Supplies:
Clean Recycled Can (any size will work!)
Acrylic Paint & Paintbrushes
Glue (i.e. Elmer's Craft Bond Glue, Tacky Glue, or a Low-Temp Glue Gun)
Assorted Ribbons (you could also use Yarn, Colored Paper, etc.)
Optional embellishments like Glitter, Stickers, Gemstones, Sequins, etc. as desired
Masking Tape or Duck Tape
Tip: Line the inside rim of the cans with a layer or two of thick masking or duct tape to avoid sharp edges!
Directions:
Start by painting the can in the colour of your choice. After the paint is dry, use glue to attach colorful ribbons to the bottom rim of the can. We also added a ribbon to the top of the can for hanging. These recycled can windsocks would make a great addition to your yard or garden!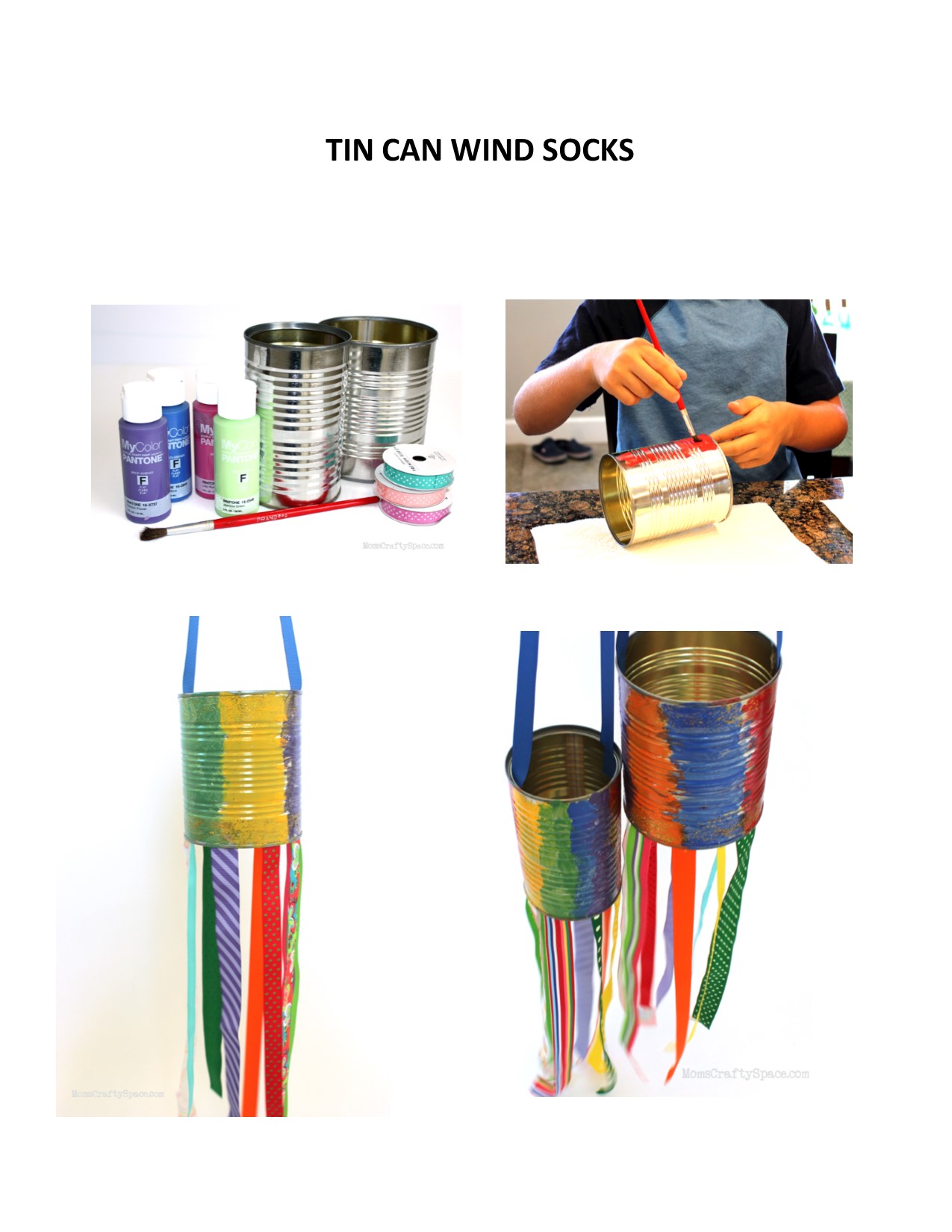 Masterpiece Monday - July 27


I found today's project online. We have another simple craft but one that the kids (and adults) will appreciate and have fun with; especially tomorrow when temperatures are supposed to soar and be hot! We're making Sponge Water Bombs!

Supplies:

Colorful sponges
String/baker's twine
Scissors

Directions:

Cut each sponge into three strips (about 1 inch wide). Stack nine strips together (3 layers of 3), tie the string around the sponges, pulling tightly, and knot in the middle. Make a double knot just to be safe. You're done! It's that easy!

The great thing about these sponge bombs is that they're durable. The kids can throw them around for hours and at the end of the day after a quick wash they're still in great shape. It's a fun summer activity when the kids are bored and it's hot outside.

Masterpiece Monday - Homemade Pinwheels

During these hot, humid days, I have chosen a craft that doesn't require a lot of energy but it will need some adult supervision. This one is from my childhood...homemade pinwheels!!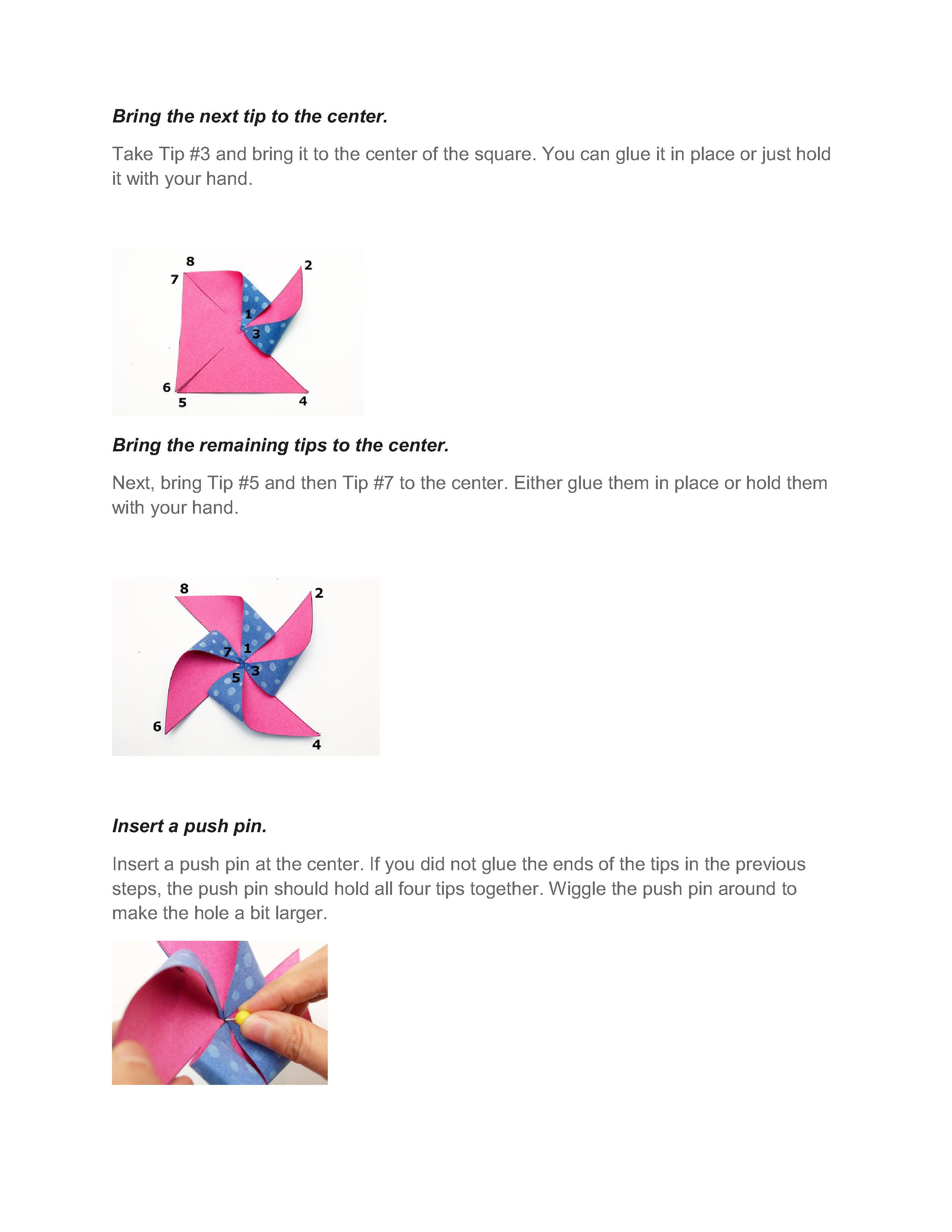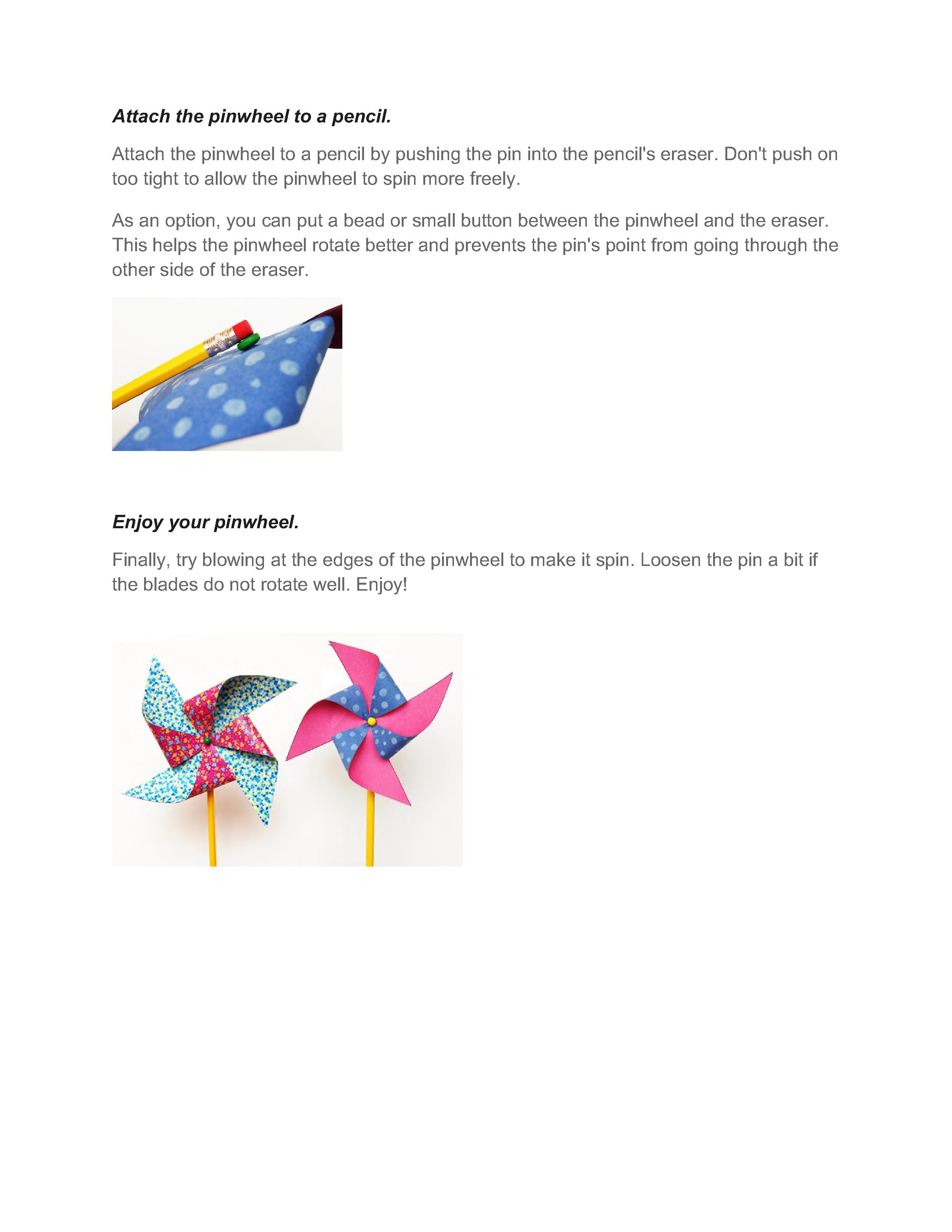 July 13th - Masterpiece Monday - Decorated rocks
During these muggy summer days I have chosen an easy,inexpensive craft that can really let your imagination run wild. When they're done keep them to decorate your room, your yard, or go hide them throughout your community and watch the smiles they bring to your family, friends, and neighbours.

Materials:

Smooth, rounded rocks (or any rocks you can find in your driveway)
Paints/markers
Paint brushes
Glue (if needed)
Optional ideas - google eyes, pieces of fabric, stickers...the only limitation is your imagination.

Directions:

Clean off the rocks, dry them and decorate, Be creative!!

Here's some ideas I found online...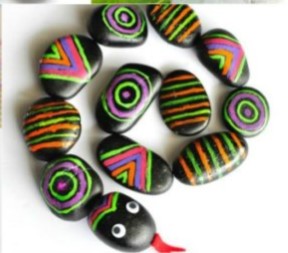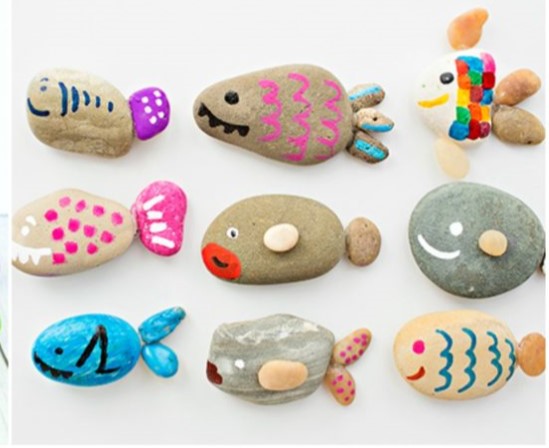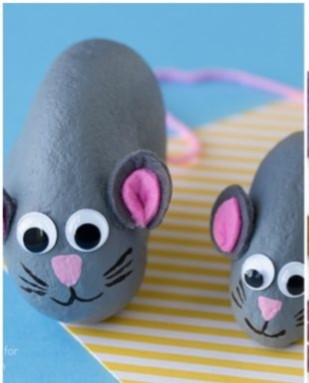 Masterpiece Monday - July 7 - Relaxing and enjoying a rainy day

Today, we are keeping things simple...we're going to colour. Choose the picture below, click on it, print it off and enjoy a relaxing day.







June 29th:
Canada Day Tin Can Wind Sock

Of course we're doing something for Canada Day!! We live in the best country ever so we have to celebrate it. This is a simple craft you and the kids can do and it is a great decoration for the Canada Day festivities. This one is courtesy of Today's Parent. Here are the easy steps:

Materials - scissors, ribbon, twine, a soup can, white paint, a paint brush, red paper, plastic jewels and a glue gun.

Directions:

Paint the can white and cut a maple leaf from the red paper. Click maple leaf for a template.

Using the glue gun, stick the maple leaf, jewels and the string handle to the can. Glue ribbons to the inside of the can's open rim.

Ta Da!!!

Yep, it's that easy!! And you can bling it up as much as you want! Have fun with this one and Happy Canada Day!













June 22 Masterpiece Monday
Daisy Chain

Have you ever heard of a Daisy Chain? Me either...but my friend discovered daisies have arrived for the season and she was telling me about a Daisy Chain. I thought this was a perfect, fun, simple summer craft to kick-off our first official summer Masterpiece Monday.

Here are the easy steps:

1) Go pick a bunch of daises.



2) Using your fingernail, crave a 1/2 inch slit into the stem on one of the daisies



3) Now take another daisy from your bunch and pull the stem through the slit of the original daisy. Repeat this with your other daisies to create a chain-like effect.



4) Once you have linked all of your daisies together, finish off the chain by connecting the first daisy to the last daisy. To do this, you must make a slit in the last daisy on the chain. But this time, instead of making the slit a half inch long, go for about an inch. This way you can link the original daisy through the slit. To make the daisy fit through the slit more readily, you may pluck the petals off of your original daisy, and pull her on through!



You could really use any flower to create this pretty chain...send me your creation at nbarteaux@annapoliscounty.ca and I'll share your masterpieces on our Facebook page.

Have fun and enjoy summer!




Masterpiece Monday June 15th:
Peanut Butter Birdfeeder - This is a great activity that our little feathered friends will appreciate...and the squirrels! Make sure there is an adult present to help you.

Materials:

Peanut butter mix (peanut butter and, if you have some on hand, oat bran - this helps birds digest the peanut butter)

butter knife

Birdseed

Twine

Scissors (to cut twine)

Pinecones

Paper (to place the completed bird feeders on)

Directions:

To start, put a couple spoonfuls of peanut butter and a spoonful of oat bran (if you have s
some) in a bowl and mix it together and set aside. With the help of a grown up, take the twine and twist in around the pinecone so you'll be able to hang it up when the project is complete. Now, carefully take the butter knife and use it to spread the peanut butter mixture all over the pinecone. Take your peanut butter pinecone and roll it around in the bowl of birdseed. As each feeder is completed on the paper and continue to make the feeders until your materials are gone.

Now, take your birdfeeders and hang them in the bushes and trees around your property where the birds will enjoy a feast!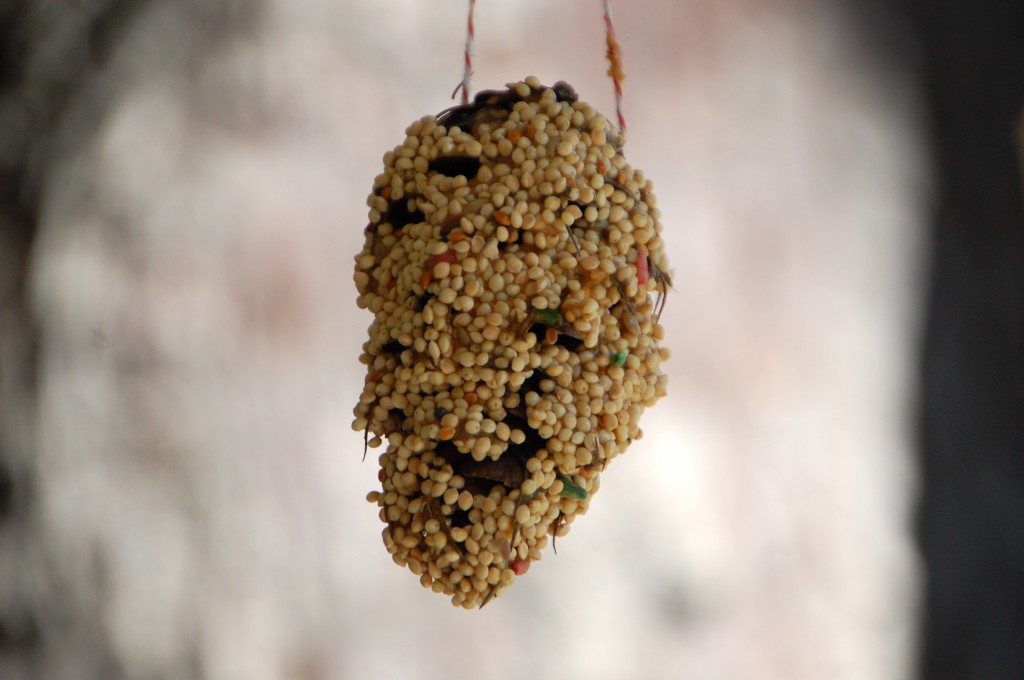 June 8th Masterpiece Monday

Happy Monday!!! Today I'm bringing something back from a few months ago. It's a creative craft my daughter and I had fun doing for Earth Day, but with all the new foliage and flowers blooming I think it would be fun to see what colourful masterpieces could be created now.
The craft is called a "Diorama". It's basically finding supplies that are all around you and creating a picture with them. This can be an inside or outside project. We chose supplies from around the yard and created a woodland scene.
Use your imagination...the possibilities are endless.


Materials:
container eg. shoe box, kleenex box
scissors
glue stick
white glue
glue gun
double-sided tape
assortment of items you can find around your house or outdoors to create your miniature world (eg. small toys, coloured paper, magazines, twigs, bark, pine cones, moss, pressed and dried leaves and flowers, etc.)

Directions:
Just cut the top off your box and you're good to go. Pick out a theme so you can decide what supplies to collect. It can be based on a book you read or a movie you saw; something you're passionate about like insects, pirates or music; travelling back to prehistoric times, to dinosaurs, to the roaring 20's; an enchanted garden; the most amazing candy shop in the world, etc. The inside of the box can be painted, or covered with coloured paper, magazine cutouts or printables. Double sided tape is great for sticking the paper on, so you don't have to wait for glue to dry before working on the rest. The rest involves filling the space with small items that fit in with your theme.





June 1st - It's Bike Week!!!

Today is more of a Master"mind" activity than a Masterpiece but either way it's fun! We're doing some bike-themed activity pages!! Try one or all of them!

Bicycle connect the dots Click Here

Bicycle Maze Click Here

Bicycle "Name the Parts" activity page Click Here

Colouring Fun:

Adult pages

Sheet I Click Here

Sheet II Click Here

Youth pages:

Sheet I Click Here

Sheet II Click Here

Toddler pages:

Sheet I Click Here

Sheet II Click Here


May 25

Dabbling in Play Dough

Today is all about being creative! Here is a super, simple two-ingredient recipe for play dough. Ask a grown up for some help! After you have your dough made and have made some fantastic sculptures, send me a picture (nbarteaux@annapoliscounty.ca) that I can share on Facebook!

Ingredients:

1/2 c hair conditioner

1 c cornstarch

** food colouring (optional)

Directions:

Pour the conditioner in a bowl, add food colouring (if desired) and mix well. Add cornstarch to conditioner and mix together until a dough-like ball forms. That's it! Start getting creative!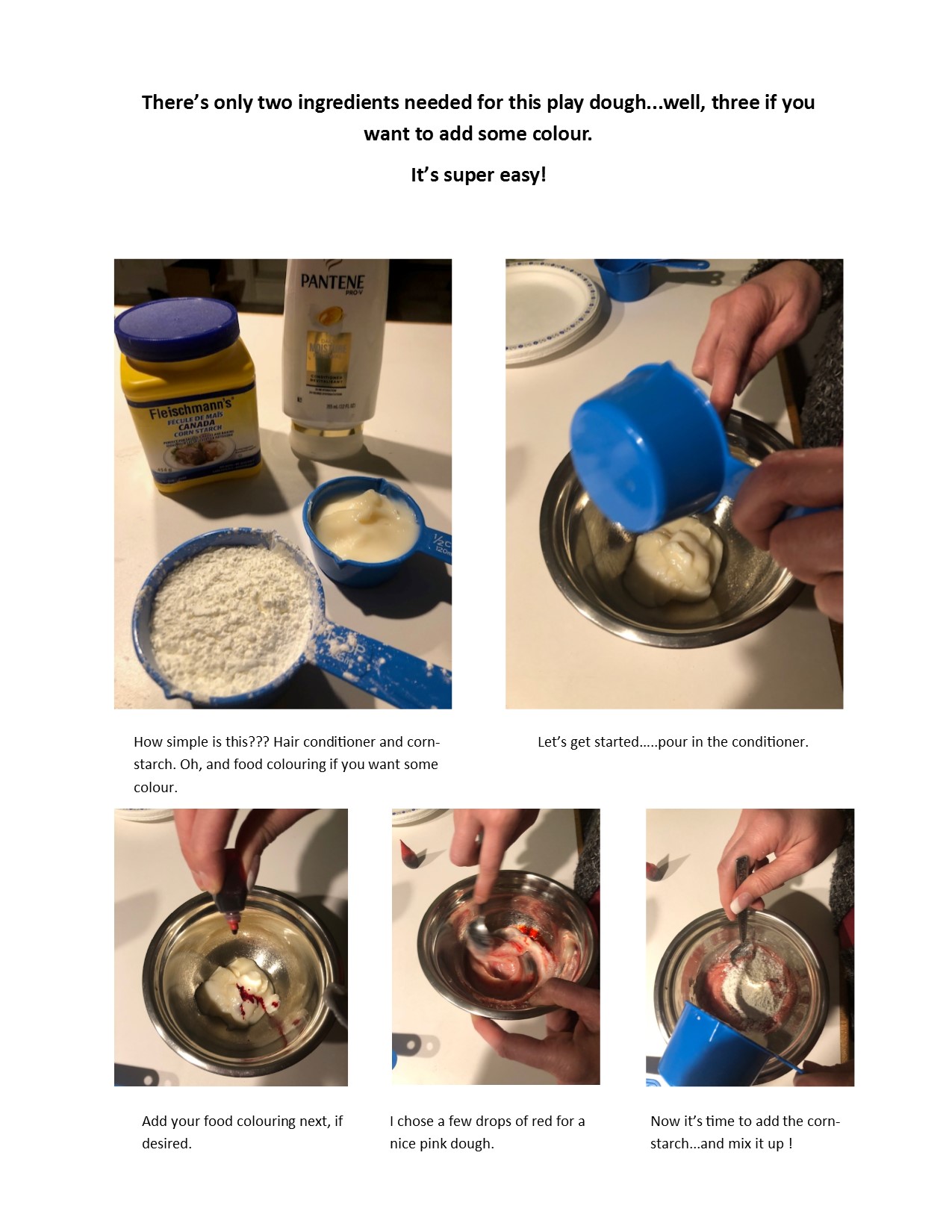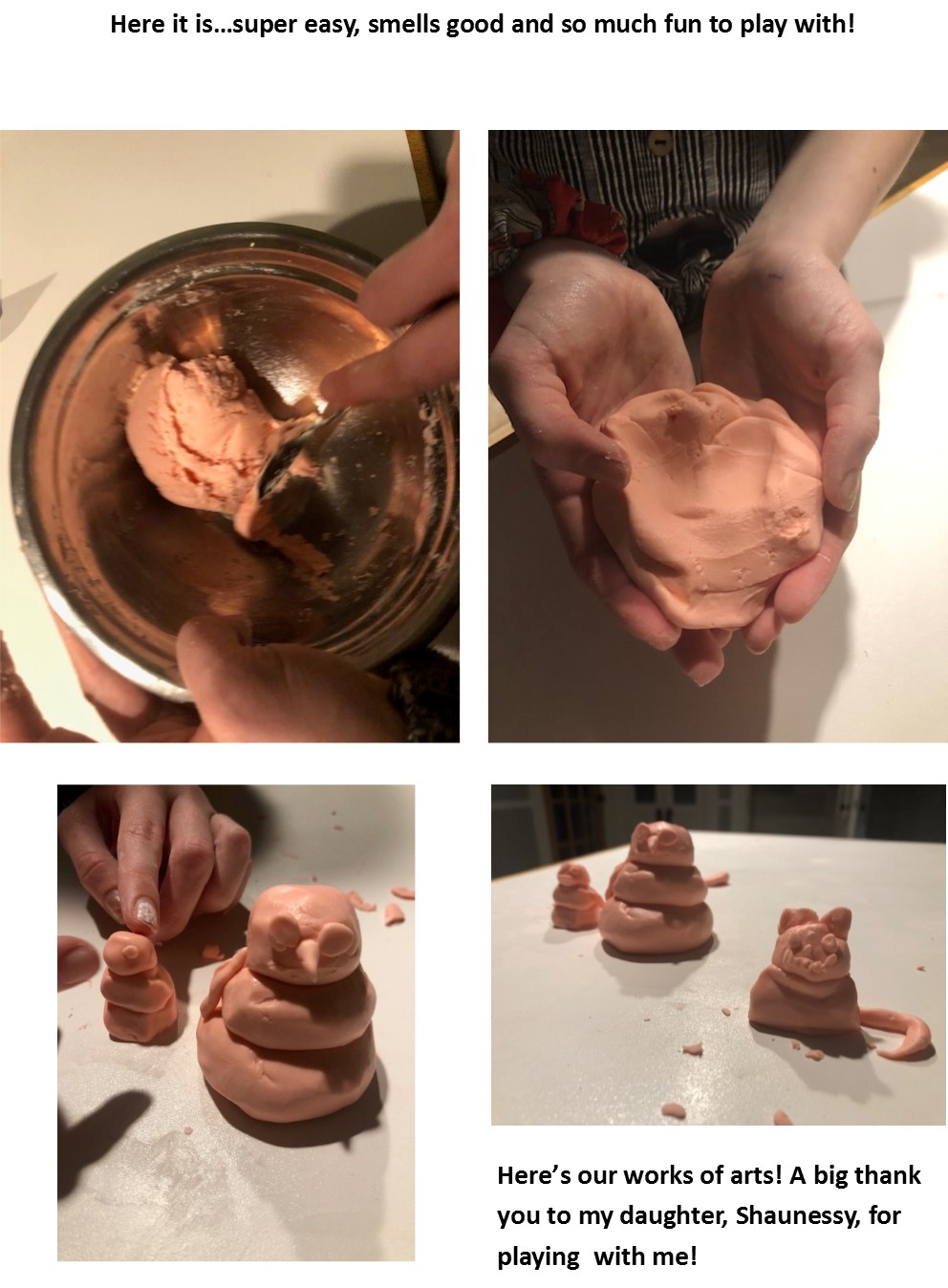 May 11

Colour Contest - Theme: Kindness

Directions: Click on the image shown below your age category, print off the colour sheet, and spend a little time relaxing in the most colourful way. Send your masterpiece via email (either scan or take a picture of your work) to nabarteaux@annapoliscounty.ca by Friday (May 15) at 4:30 pm. Your art will be shared on the County website and Facebook Page. All entries will be placed in a random draw and a winner from each category will be announced the following Monday (May 18th). The winners will receive some colouring supplies which will be mailed out to them.

Please note: Include your first name only on your picture. In the body of your email please include all your contact information (first/last name, email and mailing address). Also, please indicate if you do not wish to have your artwork posted to social media.

12 and older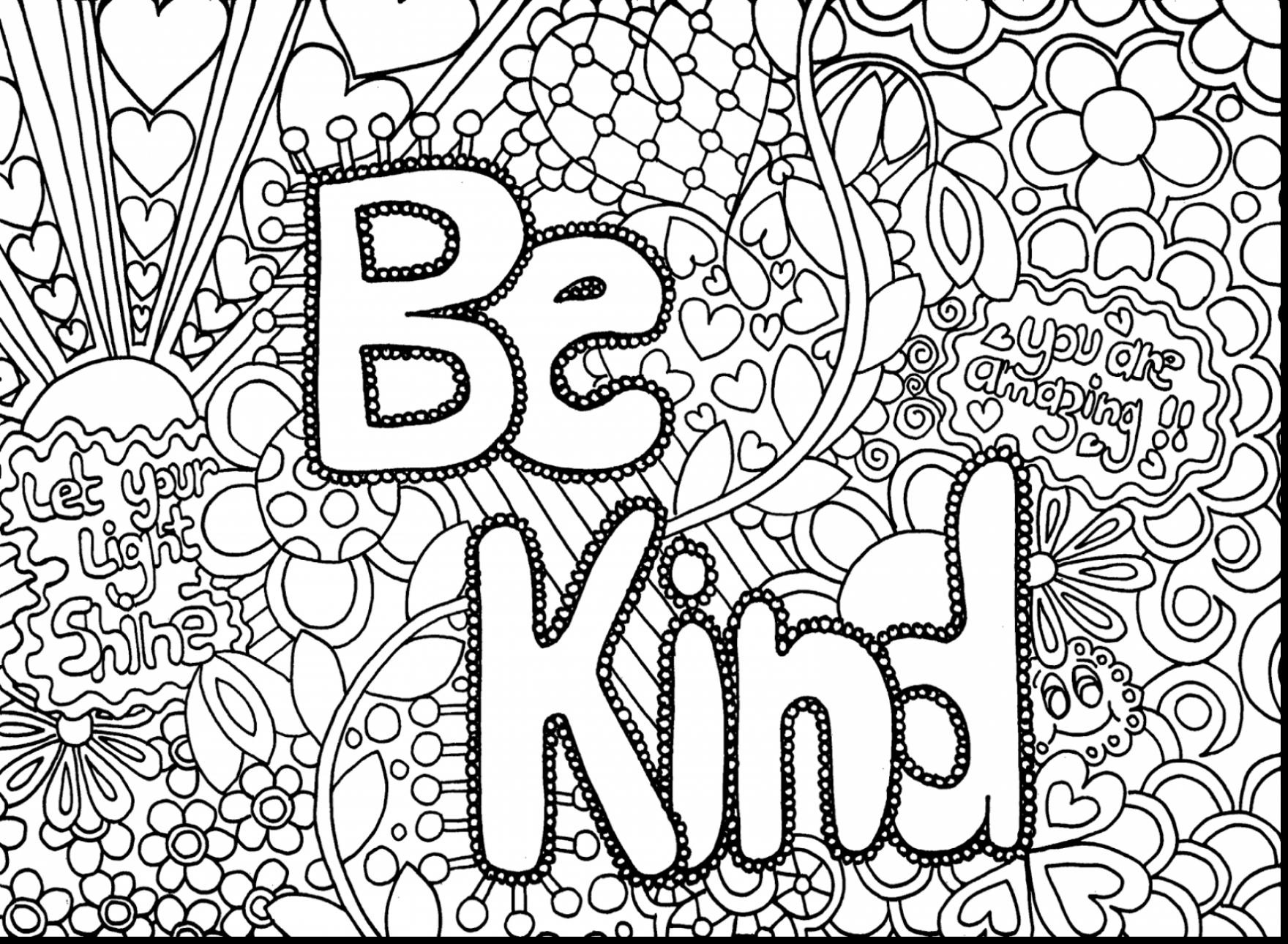 6-11 years of age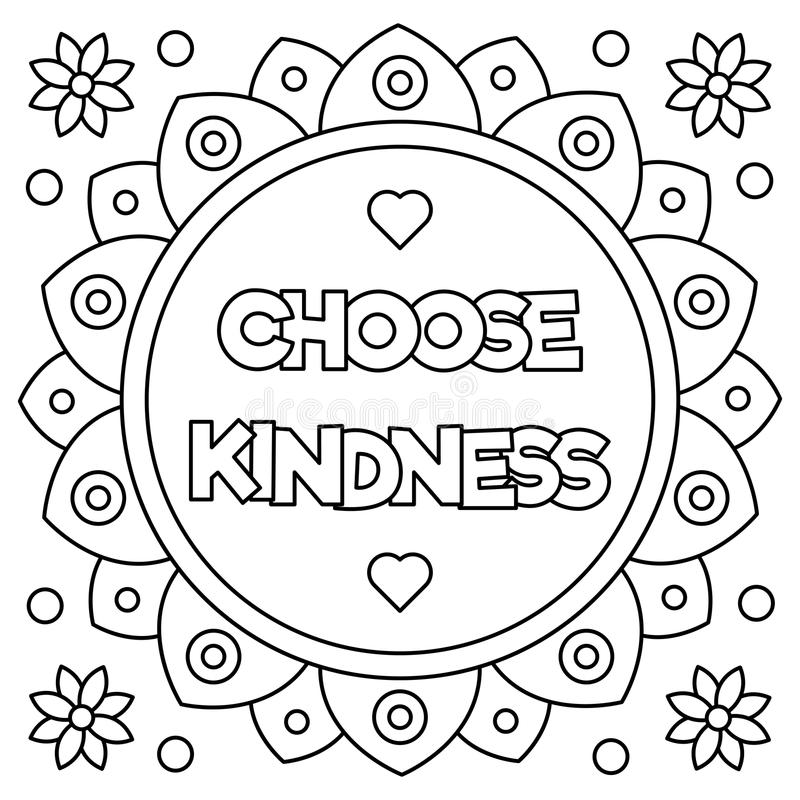 5 and under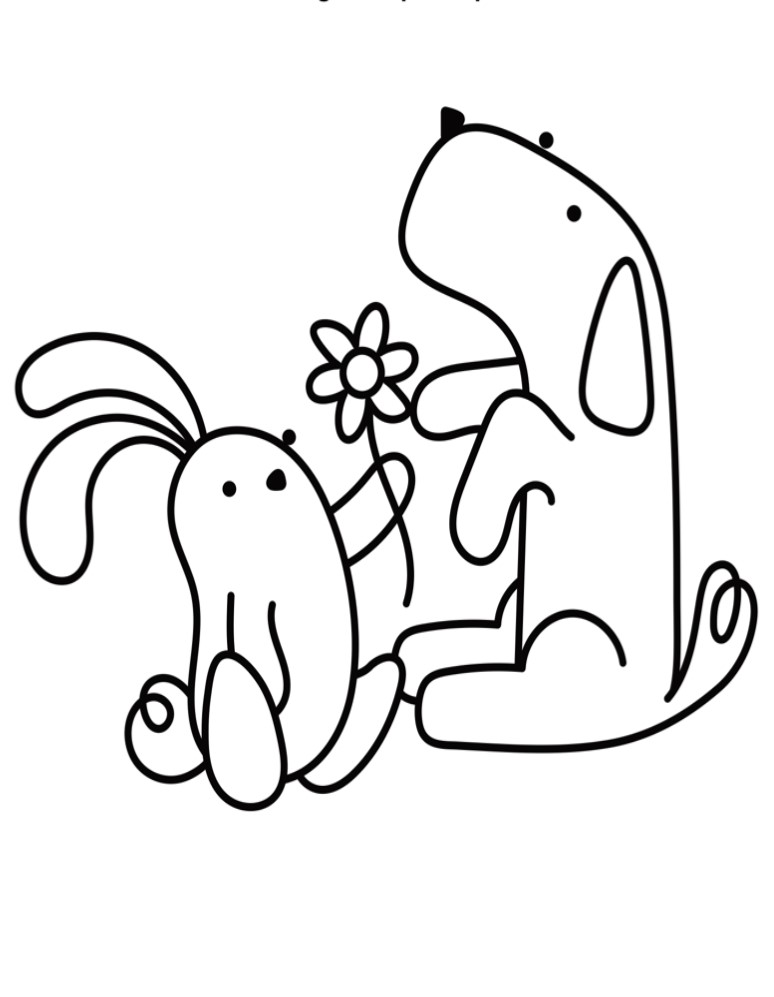 Submitted Masterpieces:

(5 and Under)

Ellie

Layla


May 18: Masterpiece Monday

Theme: Annapolis County Bike Week!!!

Today's activity is an introduction to our upcoming Annapolis County Bike Week (June 1-7) and the favourite, annual Picture Contest!

Picture Drawing Contest:

This year the picture contest is open to all school-age youth in Annapolis County!

Directions:

Print off the entry form, draw us a picture of your "favourite place to ride", and email your picture to Nadine at nbarteaux@annapoliscounty.ca with a subject line Bicycle Picture Drawing Contest. There will be one winner for each age group: Primary - Gr. 2; Gr. 3-5; Gr. 6-8; and Gr. 9-12

We will do our best to share all entries on our Facebook Page (unless you indicate you do not want your picture shared). However, all the winning artwork will be featured. Only your name and grade will be included on the social media post (no personal information). The judging will be done by a community volunteer.

Winners will have a $75 gift card mailed to them.

Be creative! Have fun!

The deadline is Friday, May 29th, 12:00 pm (Noon).

Click here to access the Picture Drawing Contest entry form.

Click here for more Bike Week information.